We are not alone on this planet, because there are dozens of collage communities in the world. Someone is only a few months old, but someone was born in 1984. Some of them already interact with each other, while others only guess or do not know at all about the existence of collage blood brothers. We decided to fix this situation and introduce all to each other to the glory of the global prosperity of the collage and future cooperation not only between individual collage artists but also between entire groups of comrades.
Internet surfing revealed the existence of 31 collage communities (clubs, collectives and other forms of association) in 14 countries. Of course, this is not the limit. Many communities were are not found or even represented on the Internet, which does not negate the fact of their existence.
We sent welcome letters to everyone we found and took mini-interviews with those who responded to our collage call.
The questions were the same for everyone:
Year of creation
Founders
How many members are in your community? Do you accept new members? How can a new person enter your community?
What does your community do and in which format?
The most important achievements of your community.
We are going to update this article, adding new communities. You can find its Russian version here:
https://russiancollage.ru/articles/global-collage-community-cells
Don't hesitate to send it to your foreign friends. Other communities will also publish it on their sites.
Let's start with ourselves.
---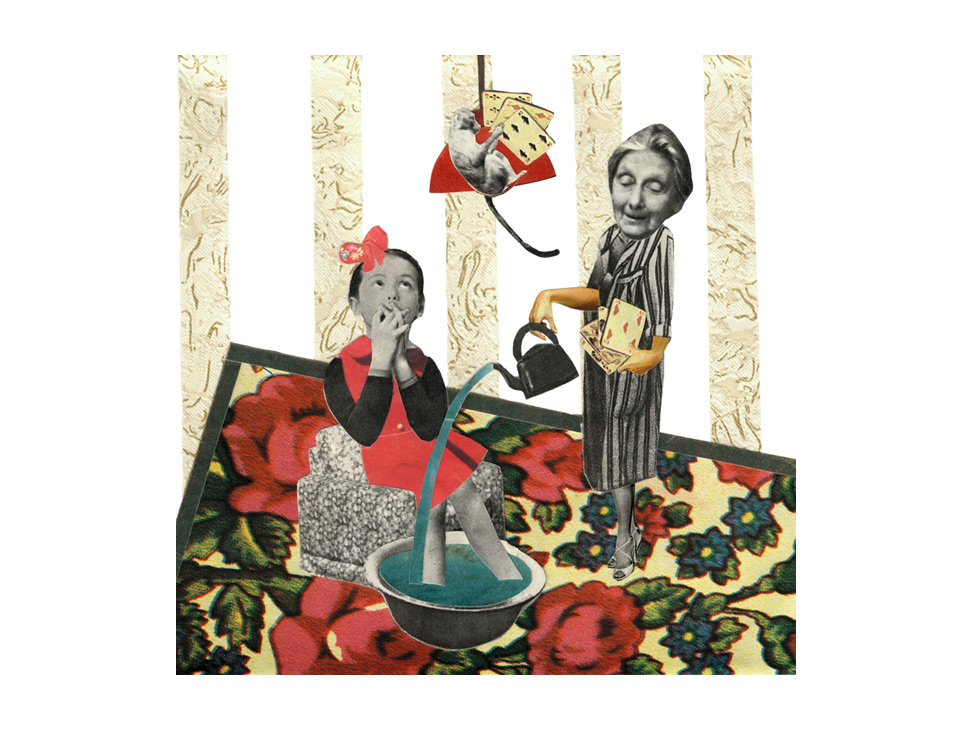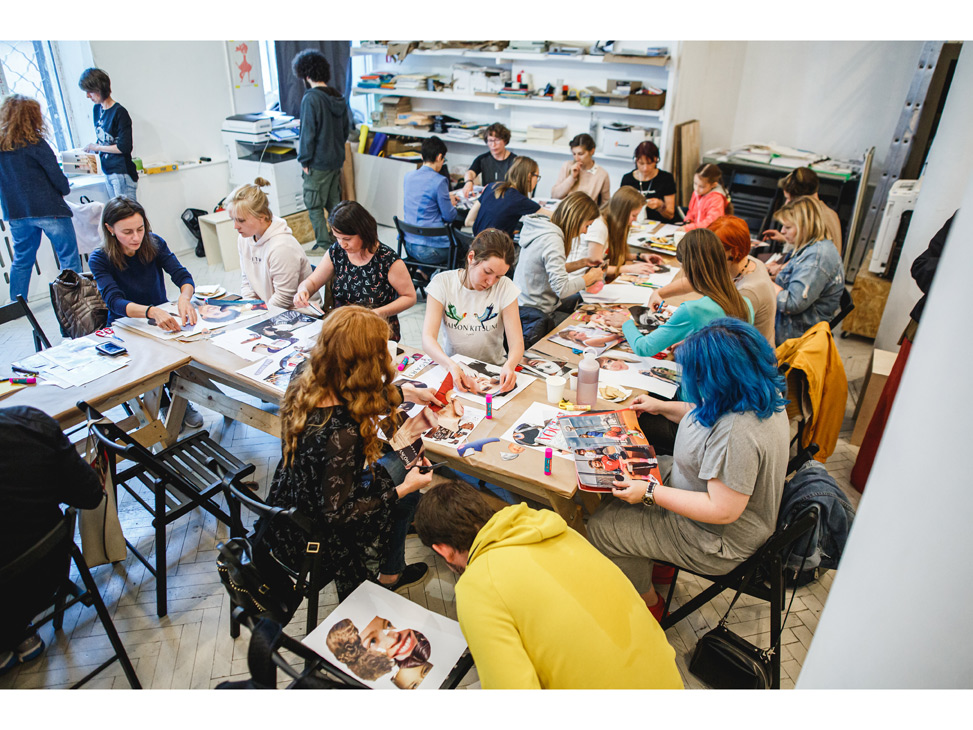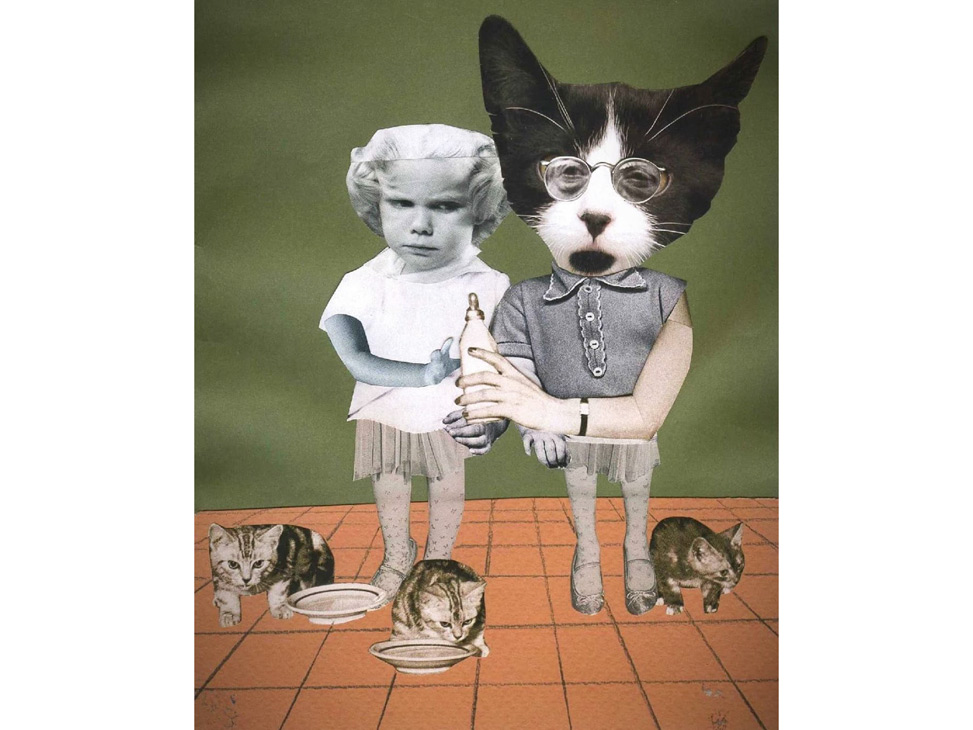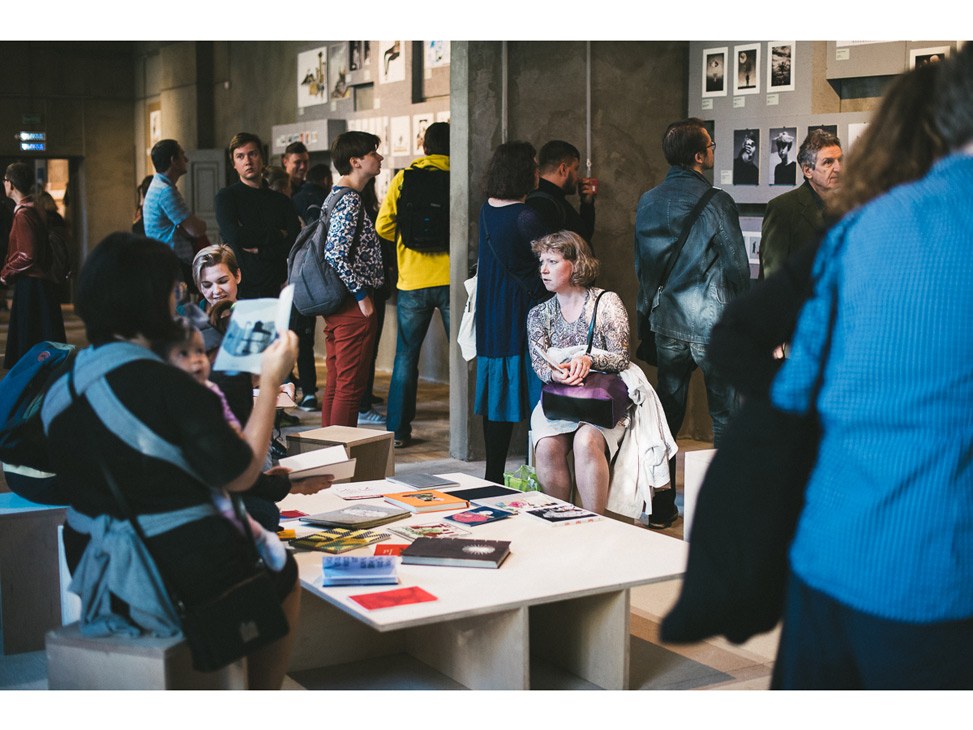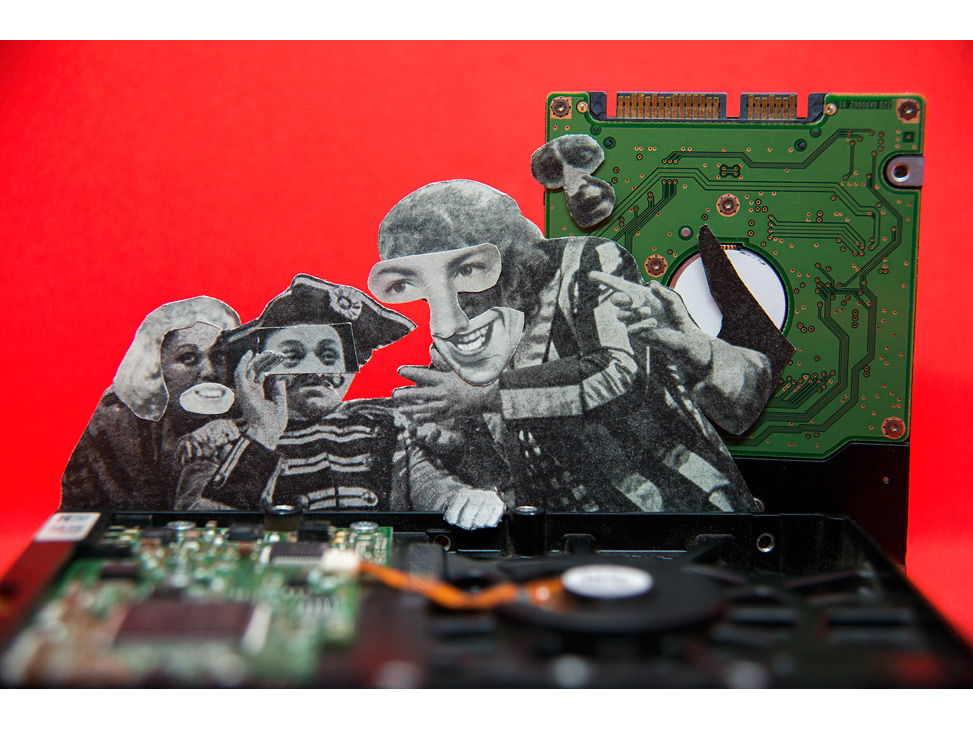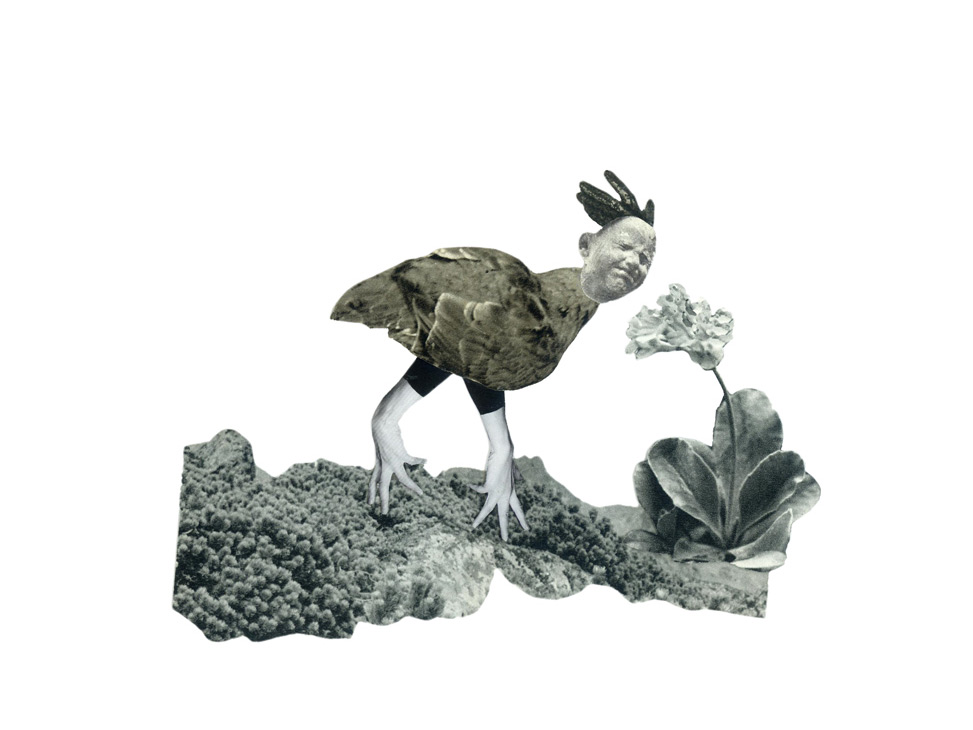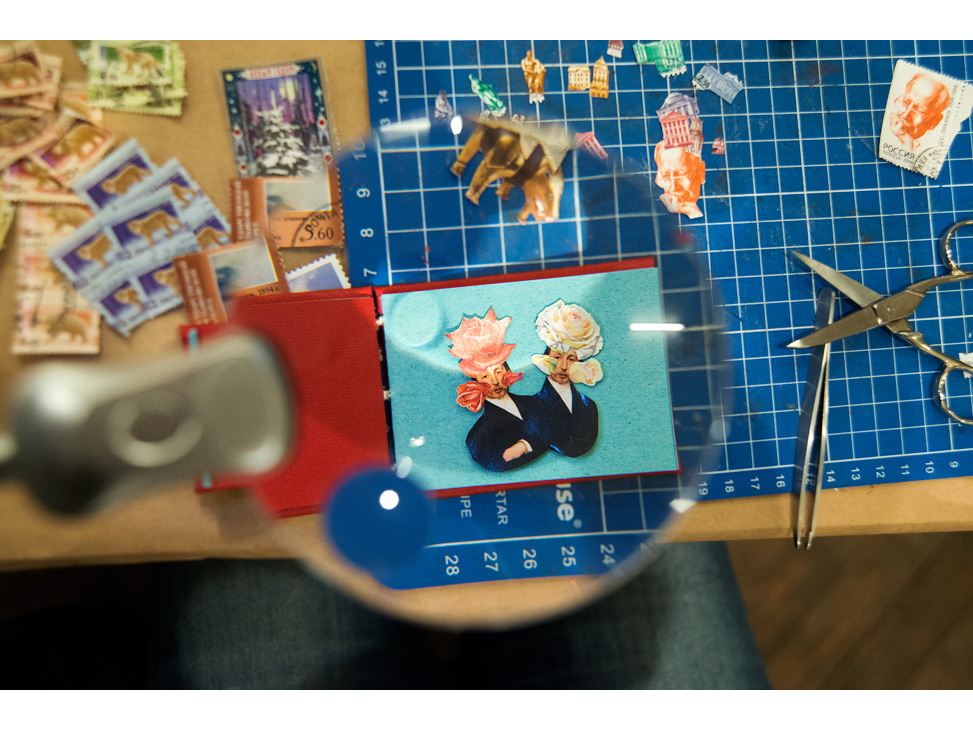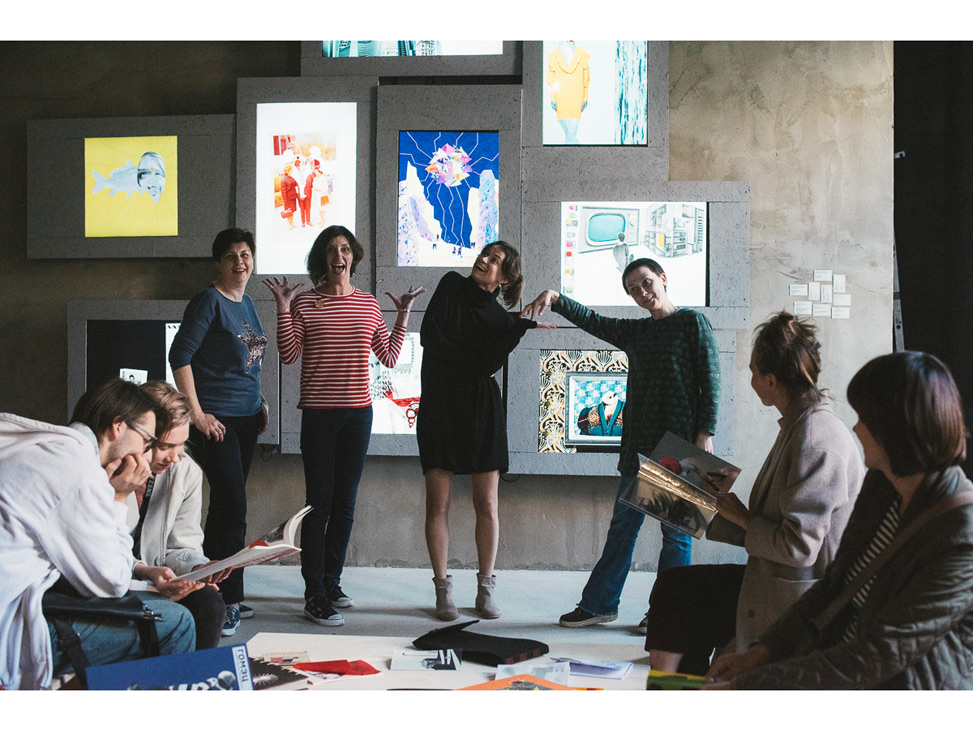 Режь да клей (Rezh da kley, Cut and Glue)
The federal Russian collage community with the epicenter in Moscow
Year of creation: 2015
Founder: Olga Kirsanova
https://www.instagram.com/svinovik
https://www.facebook.com/olka.kirsanova
Our community currently has 42 official members from 16 cities of the Russian Federation. Our collage tentacles are spread over 54 cities. In addition we have many friends and rookies in collage. We help them grow until they are ready for official membership and placement of the portfolio on our website.
Any collage artist from Russia and the CIS countries, both paper and digital, can join the community. You have to submit an application on the site and send your portfolio. After that our art council decides to accept or to reject request. If the request was rejected, you can send new application with new works six months later. We publish portfolios and information about community members on our website. Community participation is free.
RCC "Cut and glue" conducts activities in different directions. Our site is the only Russian media about the modern collage. We hold live workshops and multi-day intensive courses in different cities, online marathons and Instagram competitions, publish zines, hold exhibitions, arrange simultaneous collage sessions in different cities, participate in international projects, promote the creation of collage clubs in different cities of the Russian Federation and engaged popularization of the collage. Members and friends of our community carry collage to people in their cities: in Samara — the Collage Workshop, in St. Petersburg — the Free Collage Artists Club, in Yekaterinburg — "Gauguin is waiting for you", in Khabarovsk — "Collage-dvij", in Novosibirsk — the Collage Cell of Novosibirsk Academgorodok.
The community's greatest achievement is the holding of the first collage festival in Russia — «Cut and glue FEST» — in the summer of 2019. The festival lasted the whole month, we showed a large representative exhibition of modern Russian collage and held a lot of multi-day courses, workshops and lectures. And just recently we published a guide to 16 cities of Russia under the name COLLAGE RUSSIA. The entire guide was made by the city dwellers. In addition, we declared 2020 the year of collage tourism, but because of the coronavirus insanity it was decided to turn the year of tourism into a ffive year travelling plan. So we are preparing for active drilling and physical movement inside and outside the Russian Federation.
Website of "Cut and Glue": https://russiancollage.ru
Instagram: https://www.instagram.com/russian_collage
Facebook: https://www.facebook.com/RussianCollage
---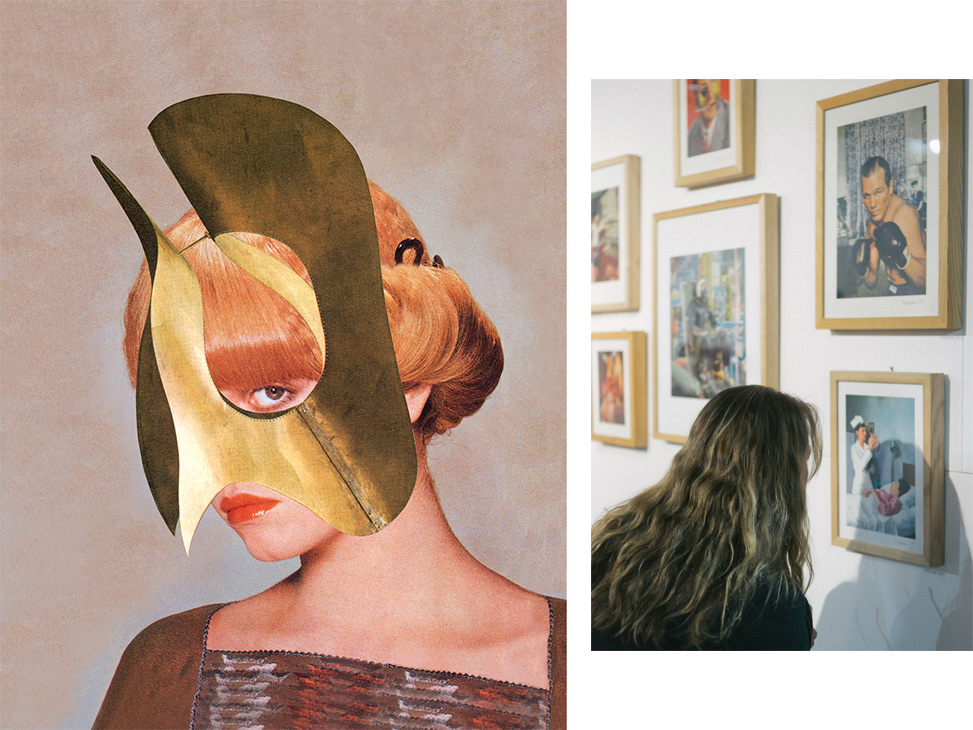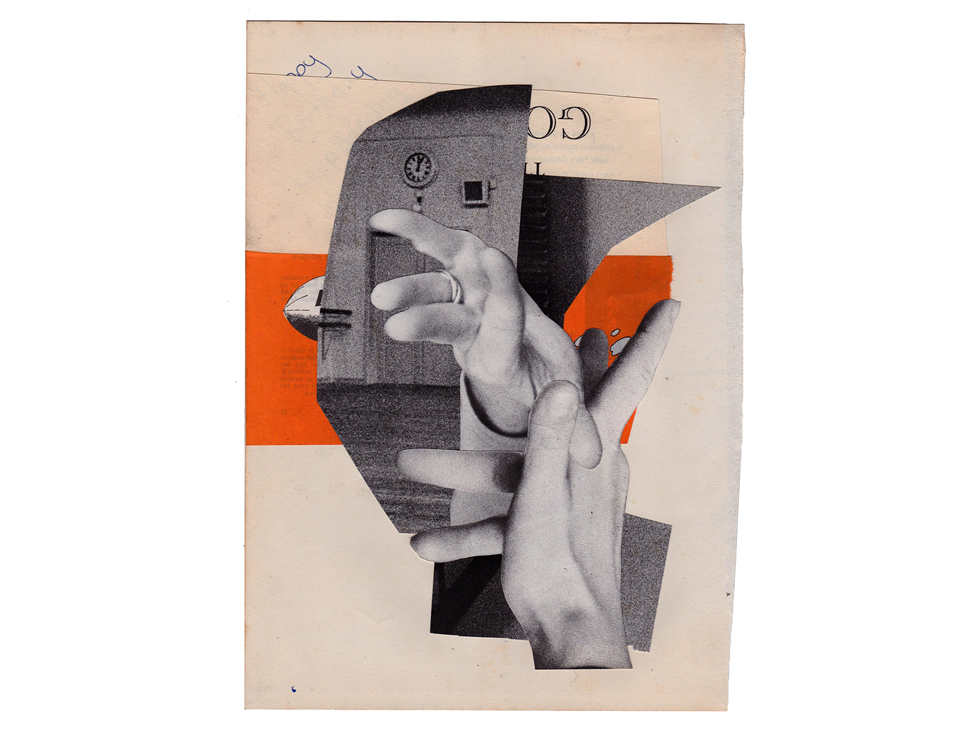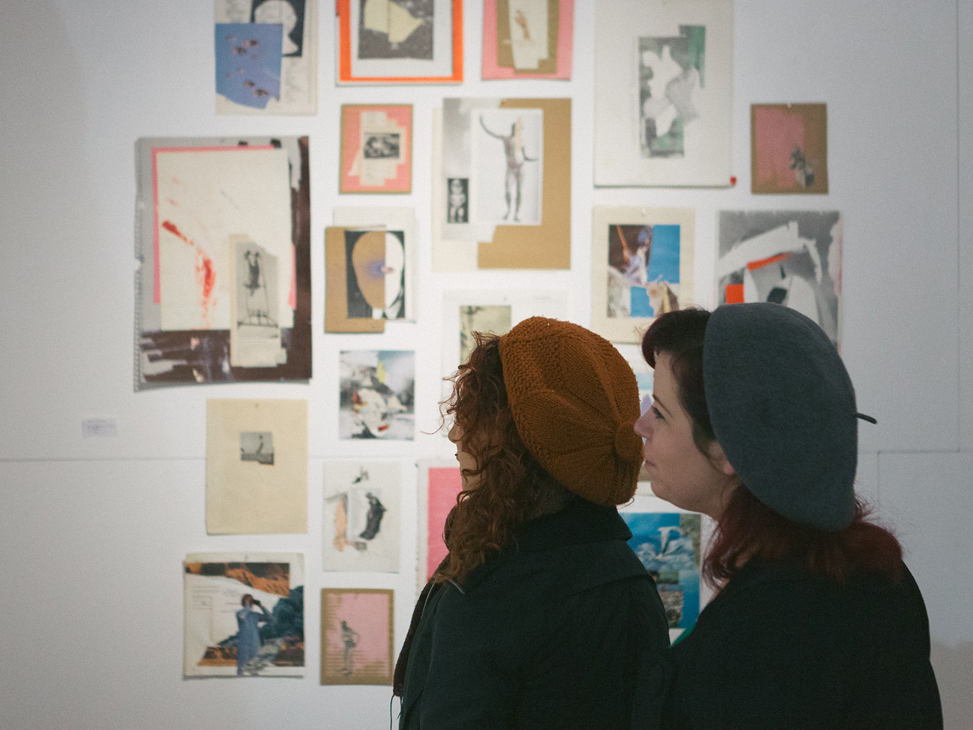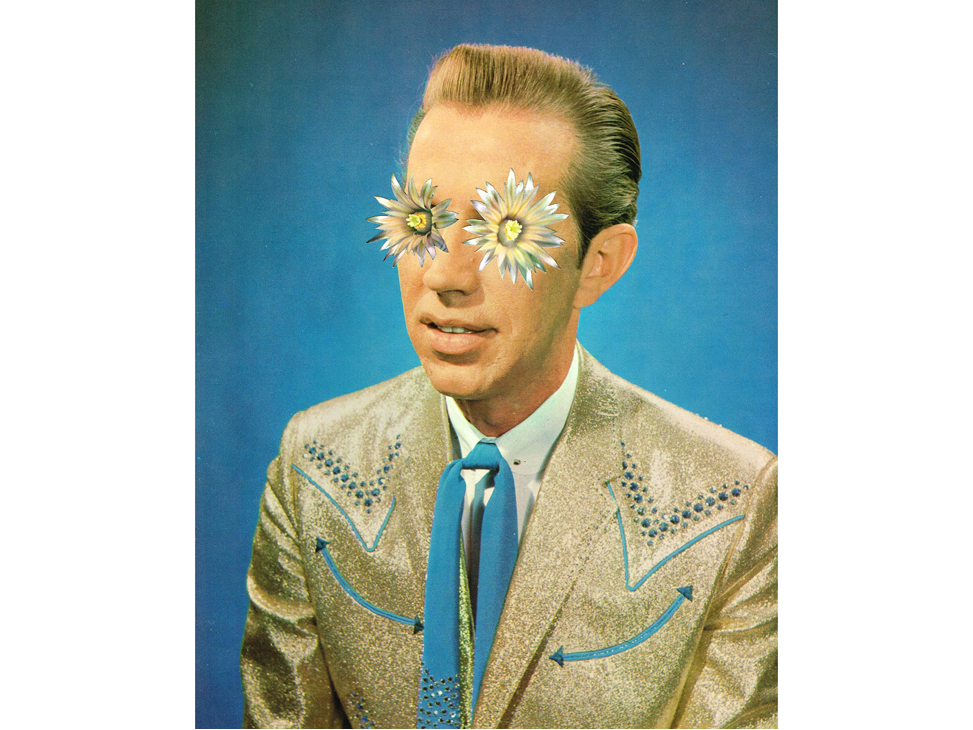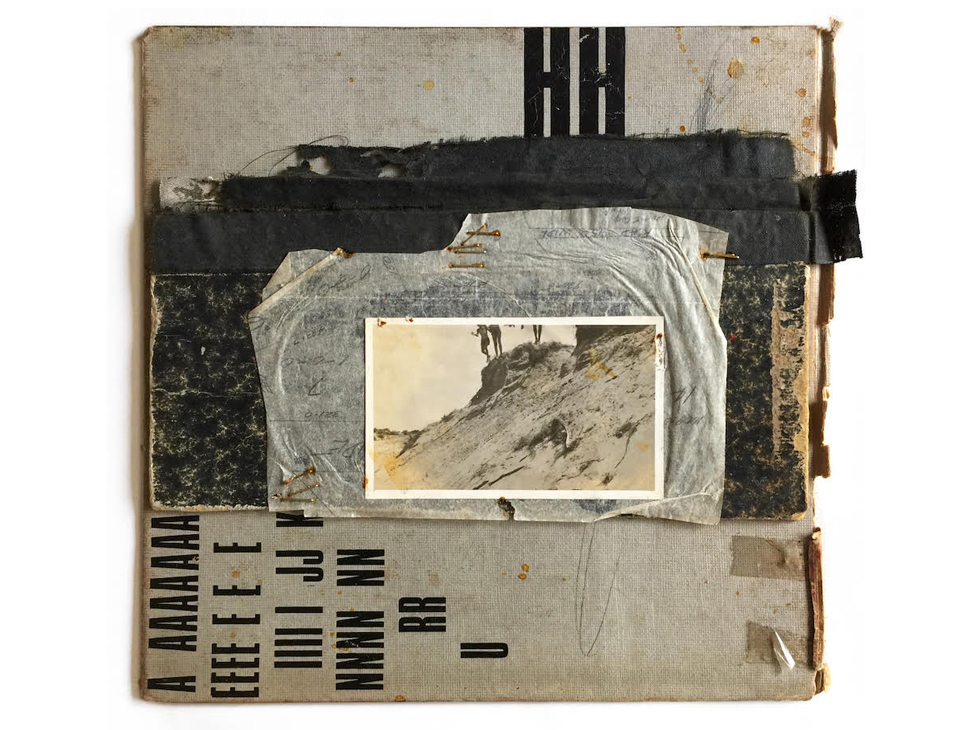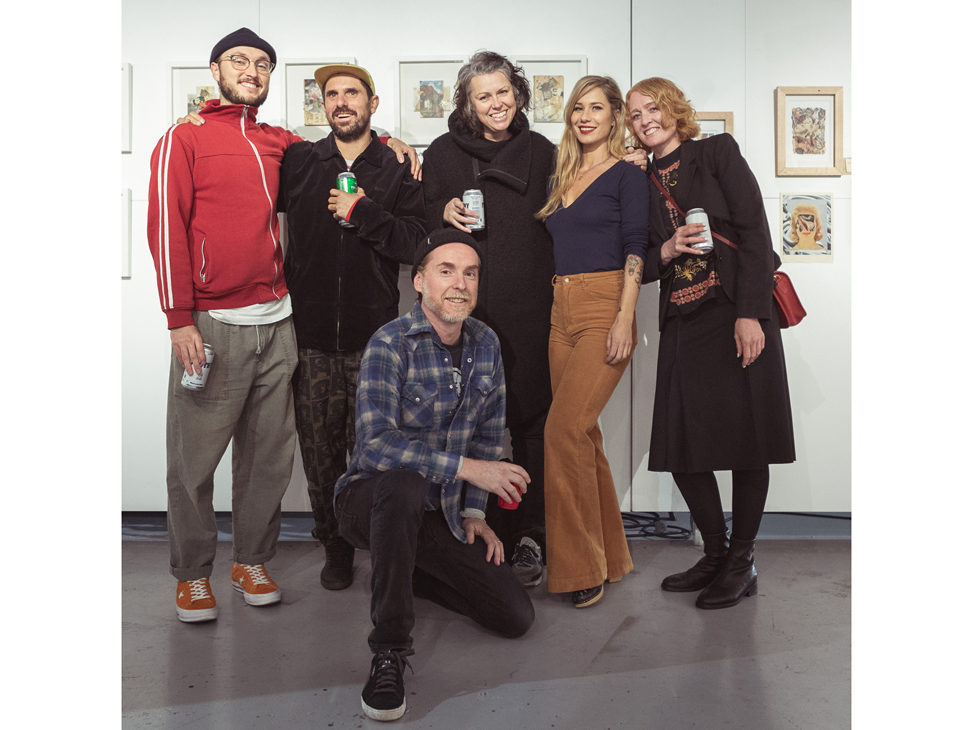 Melbourne Collage Assembly
Melbourne, Australia
Year of creation: 2018
Founders:
Kieran Madden http://www.kieranmaddenwork.com
Simone Esterhuizen https://simoneesterhuizen.com
Kieran and Simone formed the Melbourne Collage Assembly after meeting by chance at a second hand magazine stall at a vintage market.
We formed Melbourne Collage Assembly as a way to network with other collage artists in Melbourne and use our common ground of collage and combined resources to exhibit group collage shows.
We have 9 artists in our group. 8 are currently in Melbourne and one of our Melbourne based artists is currently in Spain. We feel more like a group of friends who all work with collage in their art practice so we don't take 'new members' as such, and our focus is to use our collective resources to exhibit and bounce knowledge and ideas off each other. We're always interested in meeting new people and there are plenty of talented artists in Melbourne, so a new addition to our group happens organically.
Everyone in our group exhibits either in solo shows or other group exhibitions. A few members occasionally have their own workshops so everyone has their own thing going on. It's nice to be a casual group, we all get along really well and have a lot of common interests outside of collage.
We had a launch show in 2019 which went really well, and currently have a group show at Off The Kerb Gallery in Collingwood, Melbourne called MELBOURNE COLLAGE NOW. It's our second group gallery show and we worked hard to bring it together and promote it. Just after we opened the show the gallery closed temporarily due to Covid 19. They worked really quickly to create an online catalogue for the 50+ works we had on display. They have also created a virtual tour of the gallery which is great for our friends in other countries to be able to see our show. When the gallery reopens we hope to have a closing party for our show. A link to the virtual tour of the show:
https://mgk.cloud/offthekerbgallery
Website of Melbourne Collage Assembly: https://melbournecollageassembly.com
Инстаграм: https://www.instagram.com/melbournecollageassembly
---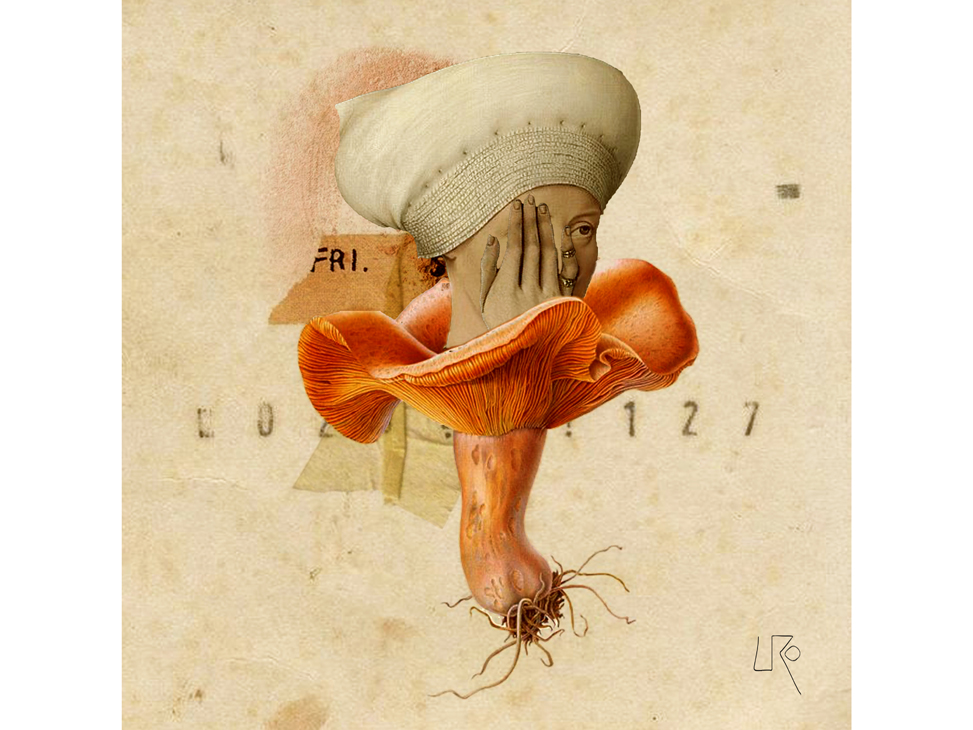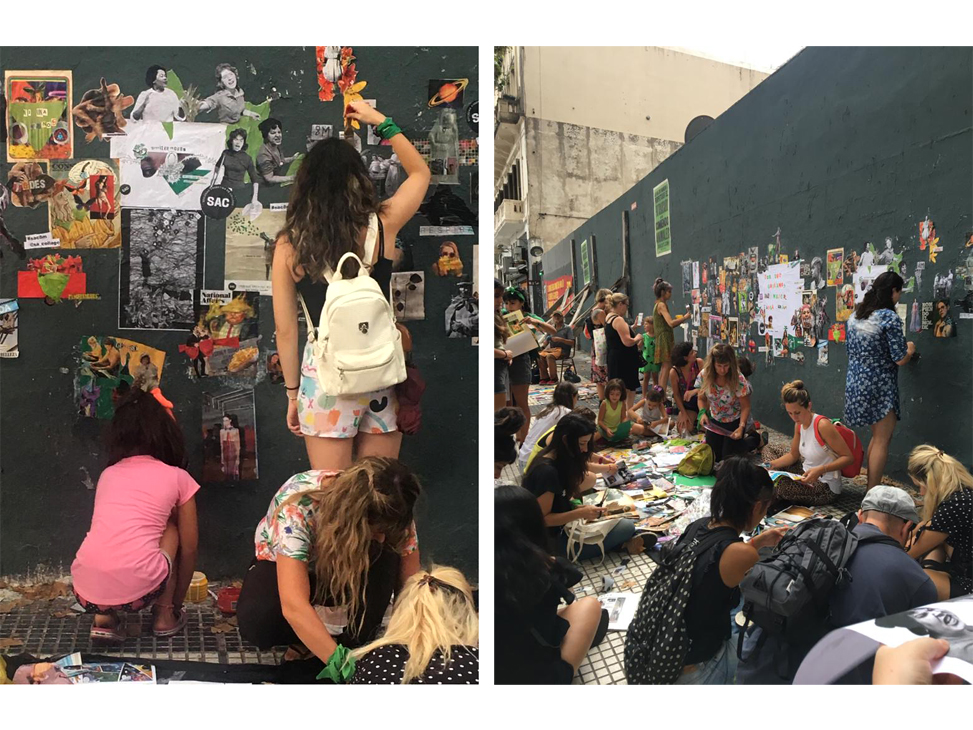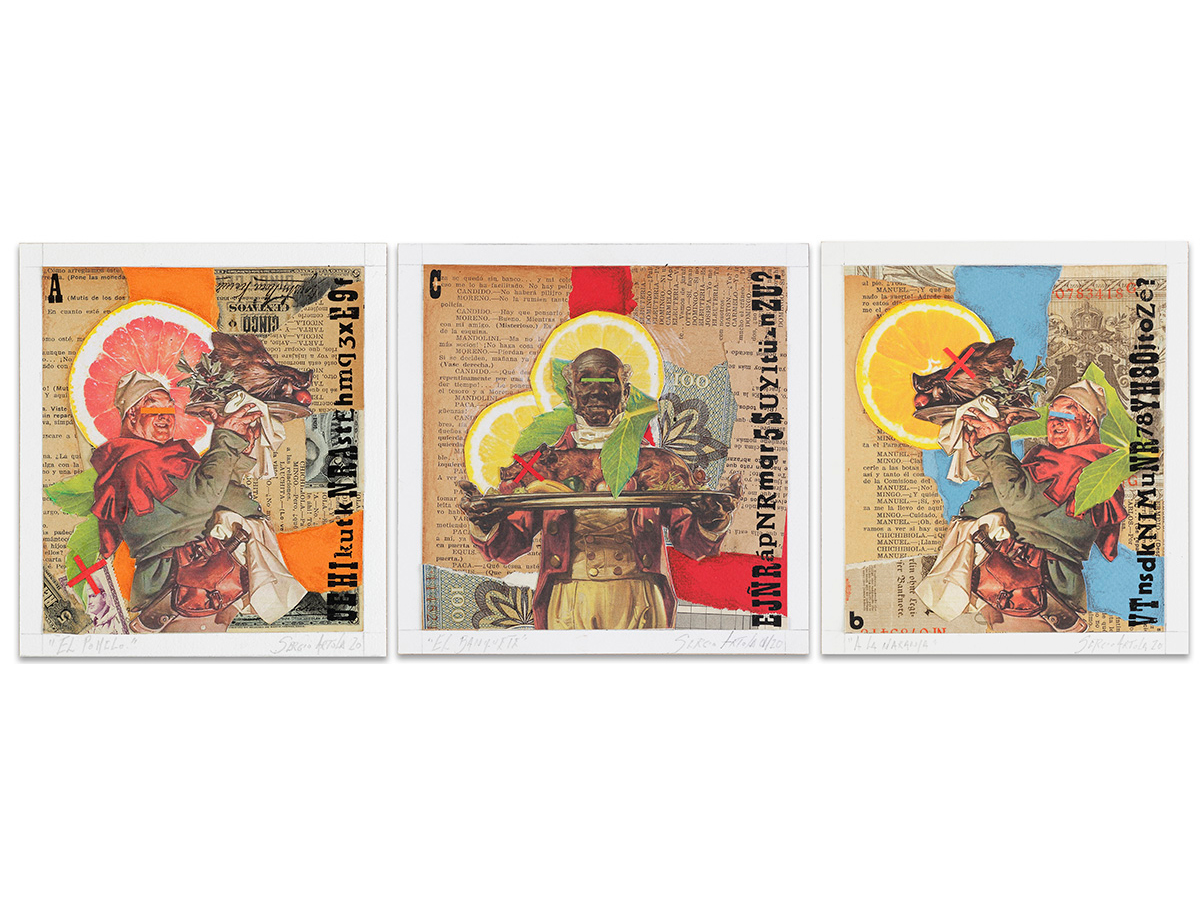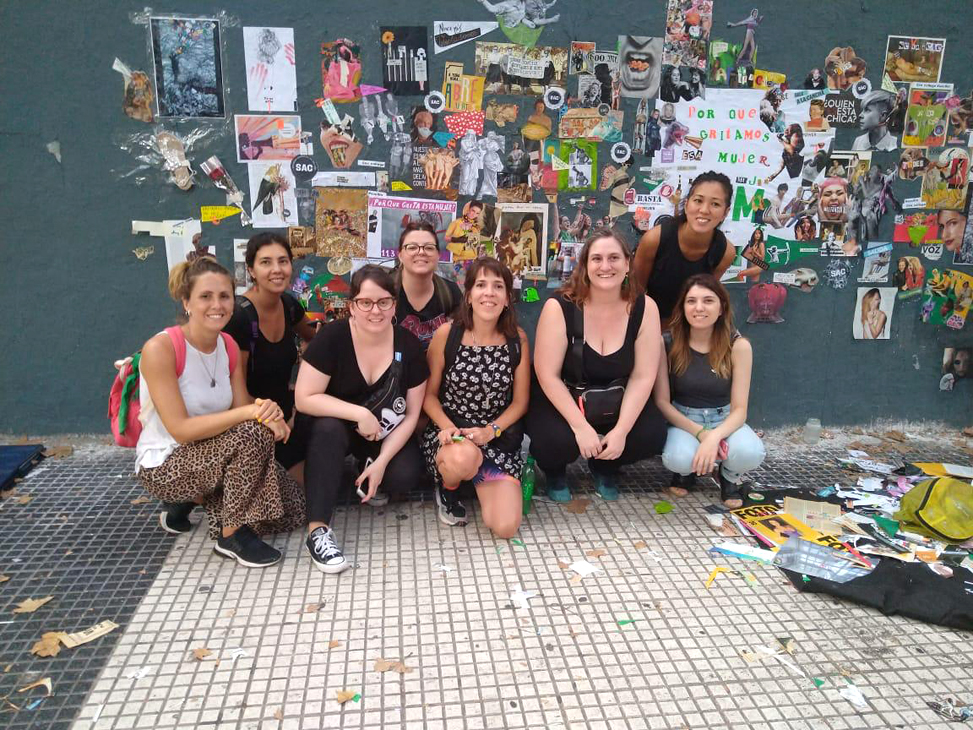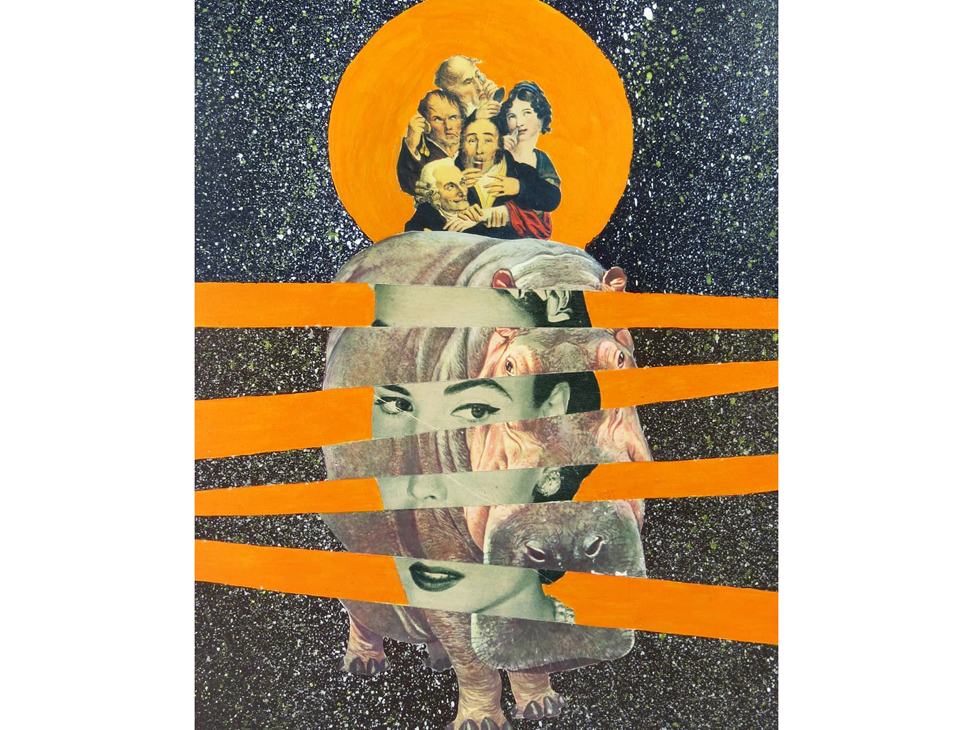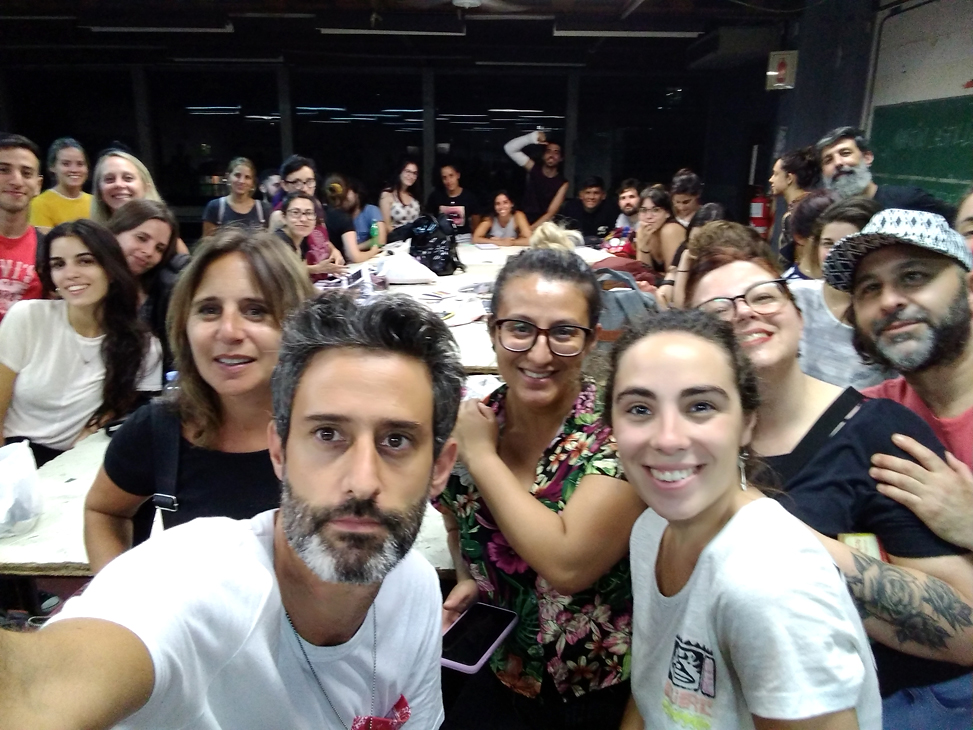 SAC (Sociedad Argentina de Collage)
(Sociedad Argentina de Collage) Collage Argentine Society
Argentina
Year of creation: 2019
Founders:
Urko https://www.instagram.com/holaurko
Poli Perez https://www.instagram.com/polilustra
Sergio Artaola https://www.instagram.com/sergio_artola
Shavi Alli https://www.instagram.com/shavialli
SAC is a federal network of digital and analog collage artists in Argentina. To date SAC has 67 active members in the different embassies throughout the country, but counting the rest of the members, who do not participate in the meetings, the number exceeds 200.
In SAC we seek to create a network of Argentinian collagists united by the same initiatives like spreading our work, creating ties between artists or collectives and positioning the technique in the artistic world so we can grow together like a community. The doors are open for all who express themselves with this technique and are Argentines by birth or by nationalization.
To join our society, just email sociedadargentinacollage@gmail.com or DM in Instagram, @sa_collage.
We do a short interview with the new artists and invite them, depending on their geographical location, to participate and contact the different embassies that we have in different points of the country.
Now we have nine embassies in different zones or cities (Ciudad Autónoma de Buenos Aires, La Plata, Zona Norte y Zona Sur de Buenos Aires, Córdoba, Rosario, San Juan, Mendoza, Chubut) and we continue adding new ones because we want to be present in every corner of the country. We also have members outside the country, to include the Argentine artists who live far from their cities. We have members living in Madrid, Barcelona, Rio de Janeiro and Berlin.
We are a free join society, but with shared responsibilities. Active members choose the activities for the community together. Among the different activities that SAC intends to carry out are: collective exhibitions, workshops, open classes for the community, international and national exchanges between artists and solidarity activities. We also do digital promotion of local artists through social media.
SAC actively started recently, in January of this year, so its first months were for organizing and we just started doing activities. Here are some that we do so far:
— On 8M (International Women's Day) a group of female members of SAC made a large mural. The community was invited to participate and make a great collaborative collage. More than 50 people took part in this event. At the same time we made the "8M" digital campaign, invited artists to make topical collages, post them on social media and also paste them on public places.
— We give talks and collage workshops in the University of Buenos Aires, Faculty of Architecture and Design, together with photography professors from the University.
— We have our Tuesday Recommendations, (in Spanish "Martes". This term contains the word "art") — we recommend artists through our social media. During the quarantine we have promoted collage mashup between analog and digital artists.
From our recent creation until now we have not done too many public activities. In fact the current isolation left us with many truncated events. We could not open two mounted exhibitions, hold talks and jam collages at the Museo de la Memoria (Memory Museum). Also activities in schools for «el día de la Memoria" (the Day of memory), when we commemorate the people who disappeared during the dictatorship. This is a very important day in Argentina.
Our initiatives were few but important. This isolation made us rethink ways to communicate and we began to generate activities through social media.
Instagram of Sociedad Argentina de Collage: https://www.instagram.com/sa_collage
---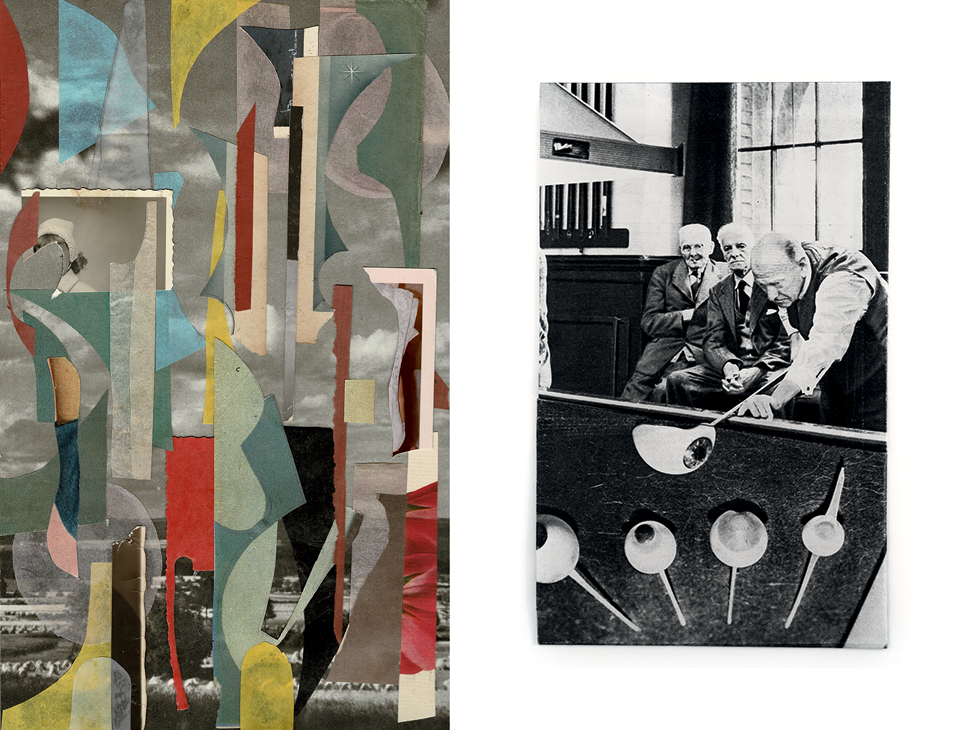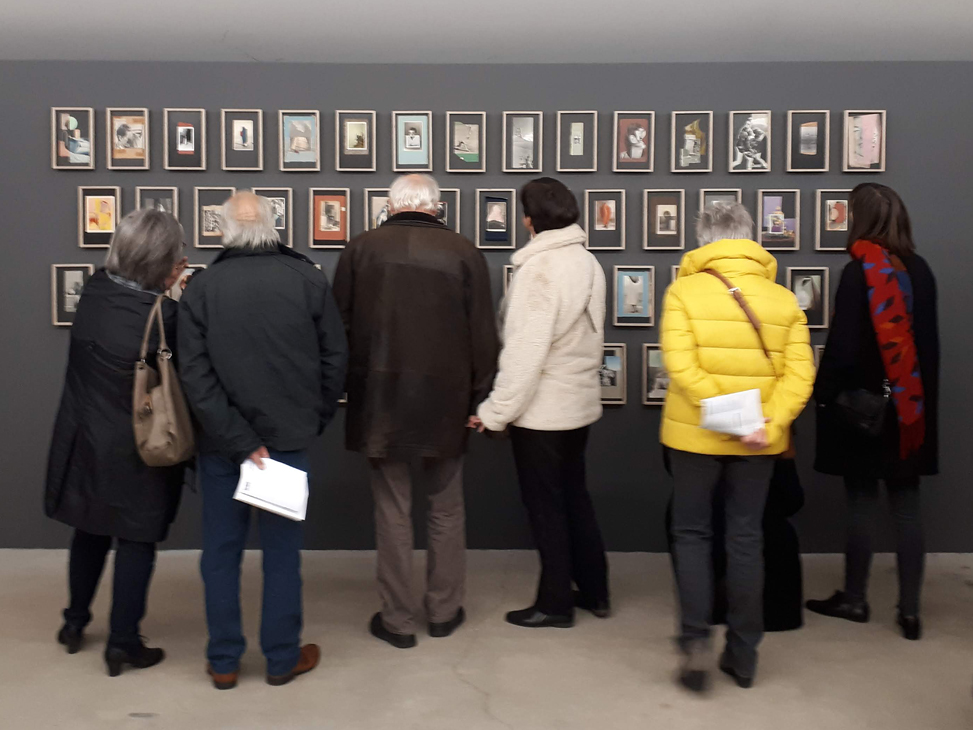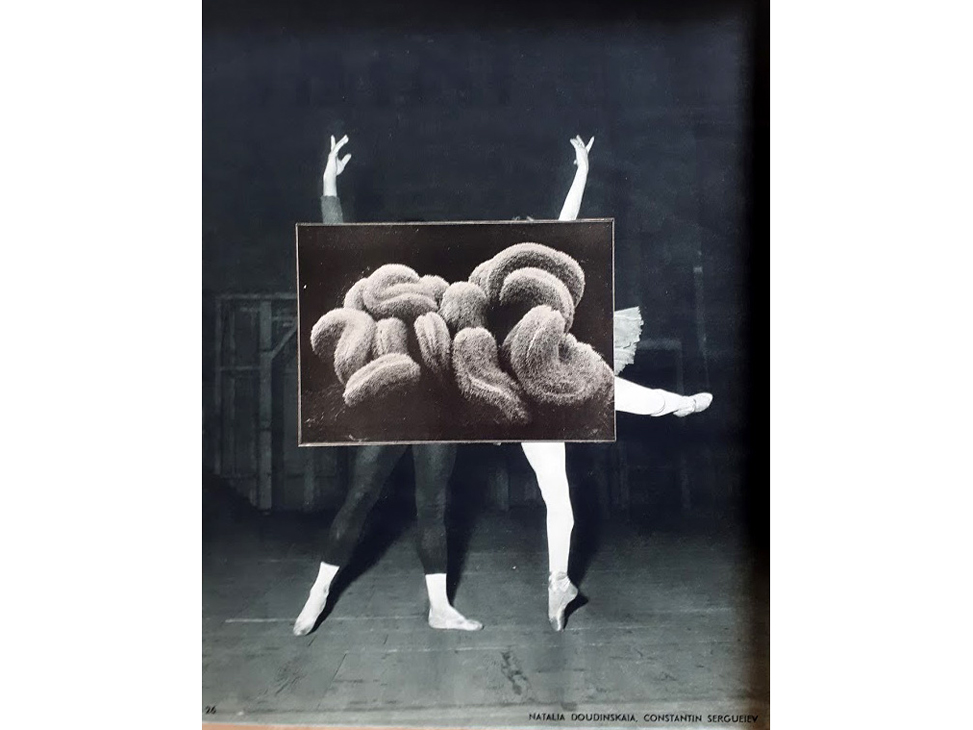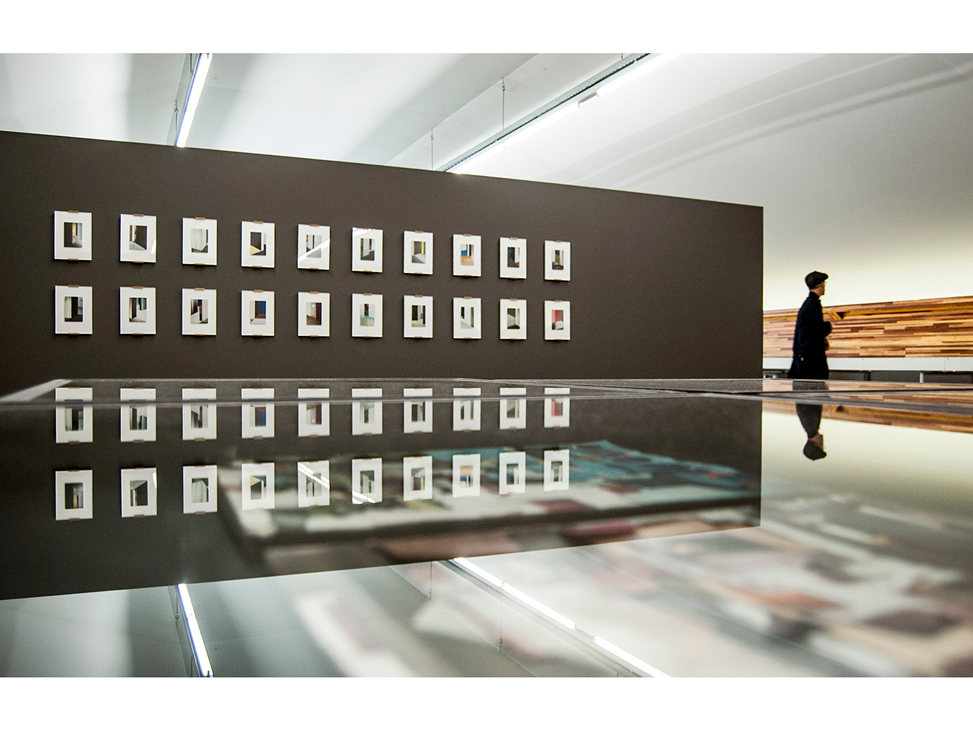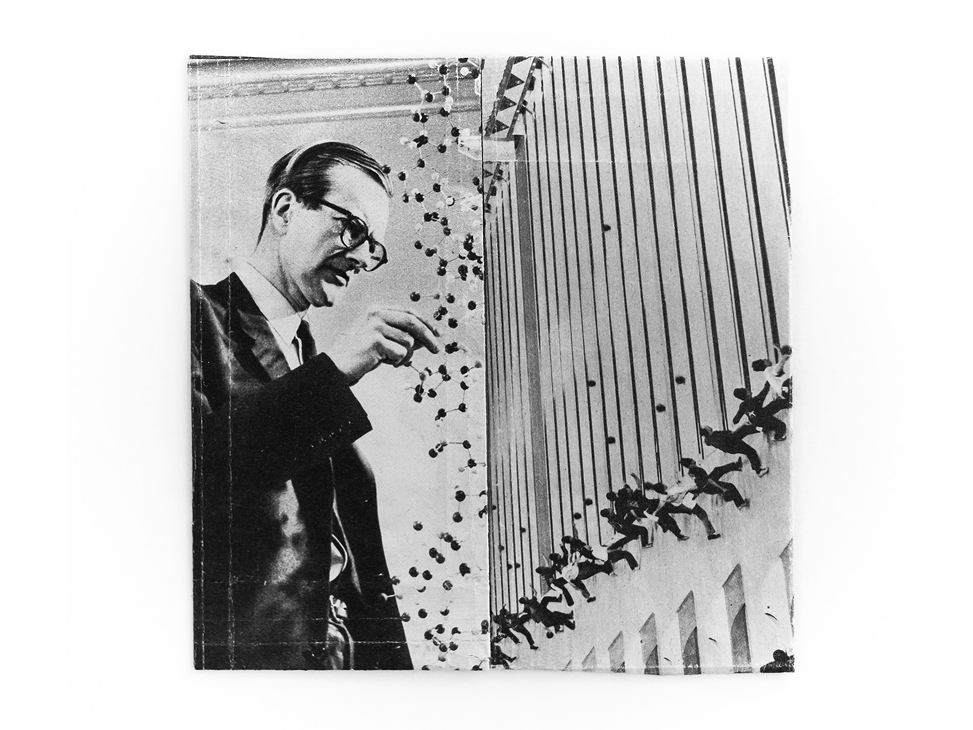 COUPEE collage collective
Ghent, Belgium
Year of creation: 2018
Founders:
Bram Antheunis https://www.instagram.com/bramantheunis
Brunhilde Borms https://www.instagram.com/brunhildeborms
COUPEE is a platform without permanent members. New collage artists are selected for each new project. This can be a selection that COUPEE makes itself, but we also work with open calls. Collage artists who want to be notified of new projects can be included in our mailing list. At the moment we have a list of about 60 Belgian artists.
COUPEE wants to be the starting point in the discovery of the flourishing scene of Belgian contemporary collage art. For the art lovers we are offering an overview of various collage related activities that are organized everywhere in Belgium and a selection of the finest artists, curated by COUPEE. For young, starting artists we give a platform based on temporary projects. And the renowned collage artists we can bring into contact with each other and museums.
COUPEE focuses primarily on analog collage art, but wants to continue to build bridges to all possible contemporary interpretations of collage art.
Since COUPEE is a very young platform, only a few important events have been organized. COUPEE organized two very popular exhibitions for the World Collage Day. In the 2018 edition, the old telephone booths of the most visited train station in Belgium were transformed into 24 mini galleries of Belgian collage artists, and then we asked 180 artists worldwide to transform a vintage world atlas into a World Collage Atlas. The 360 unique collages were exhibited for the first time at the World Collage Day 2019, and are now embarking on a journey around the world to places that are interested in exhibiting the atlas.
Above that, COUPEE curates the exhibition 'Belgian Contemporary Collages' at Verbeke Foundation. 18 promising and talented artists are exhibiting their works in Verbeke Foundation, the Belgian collage walhalla.
For the third edition of World Collage Day, COUPEE enters into a collaboration with the Ghent Museum Dr. Guislain, museum that makes the link between psychiatry, outsider art and contemporary relevant social themes. Expect a link with the archive material, the own collection, lectures, workshops and much more!
Website of COUPEE collage collective: https://www.coupee.org
Instagram: https://www.instagram.com/coupee_collage_collective
---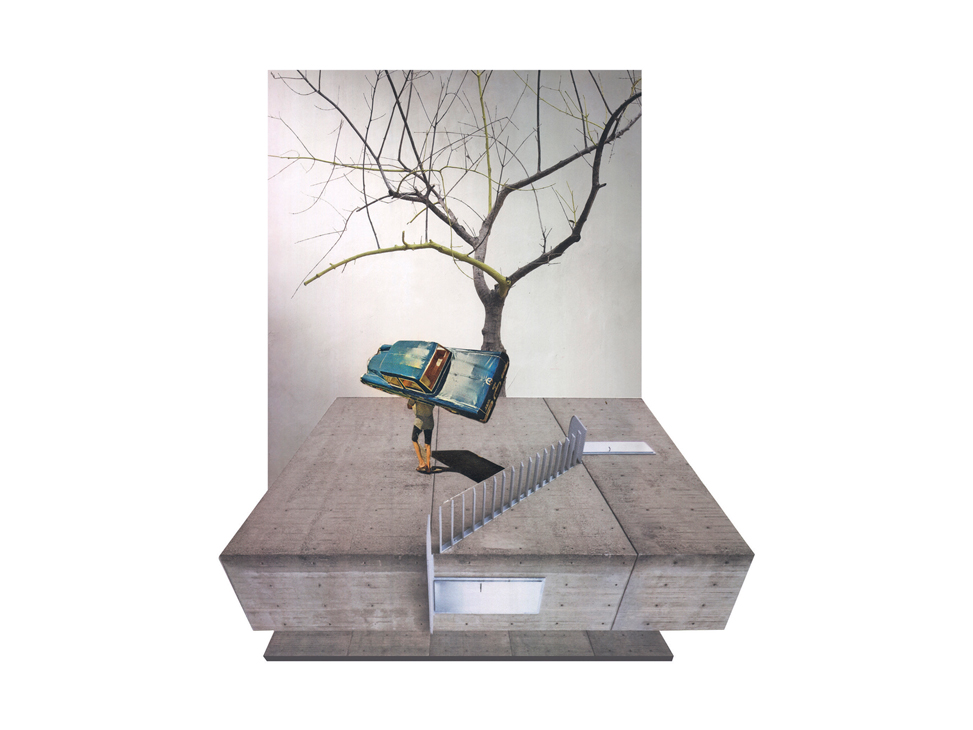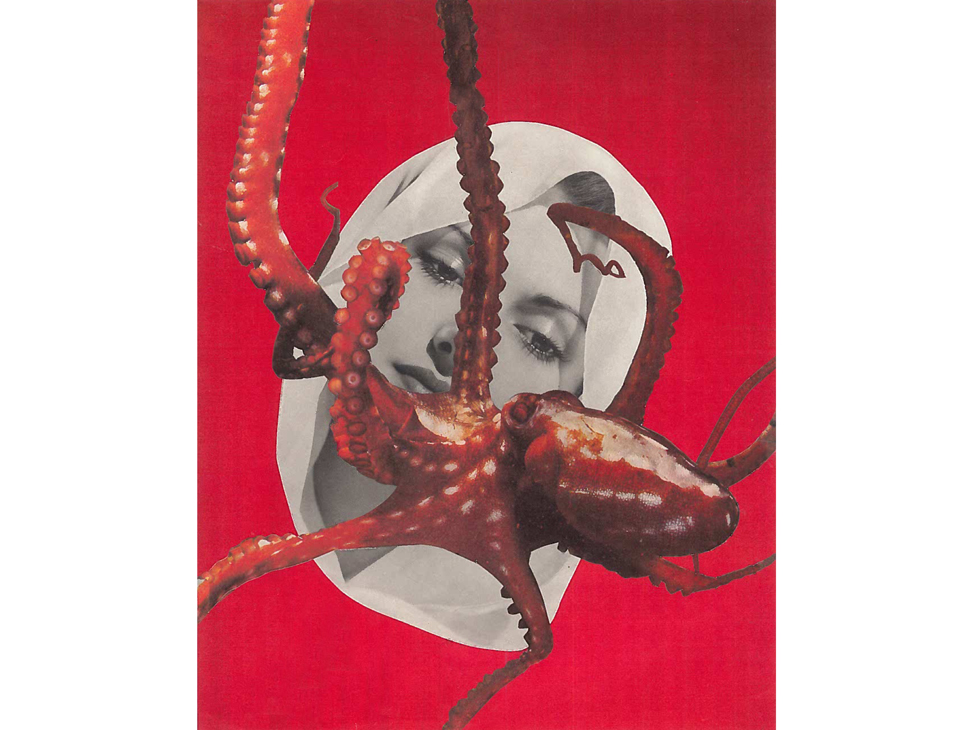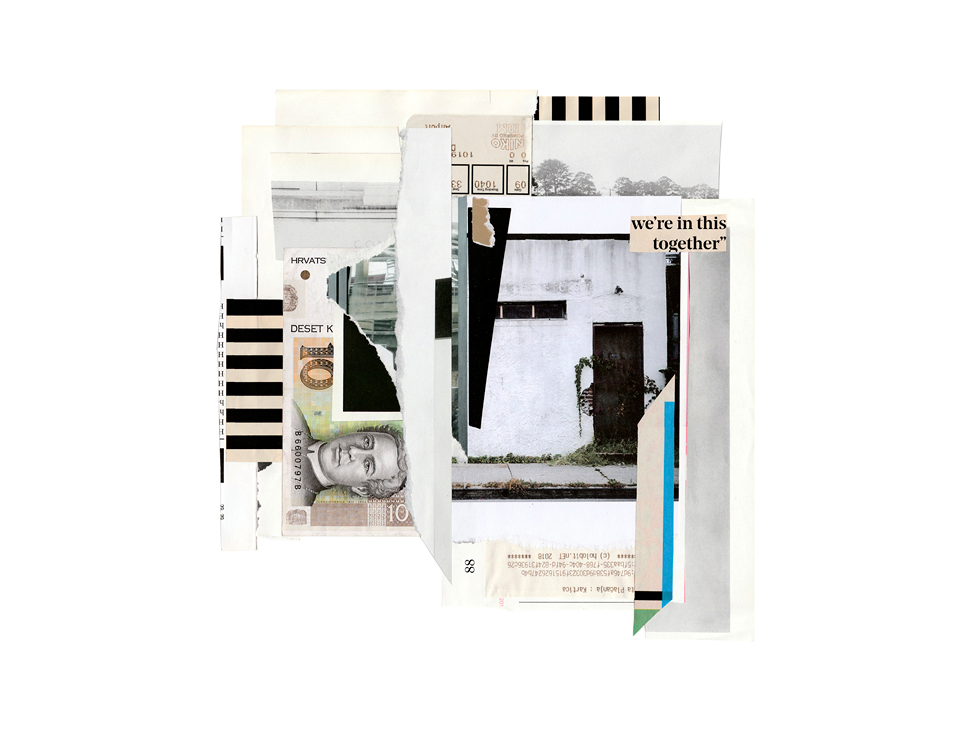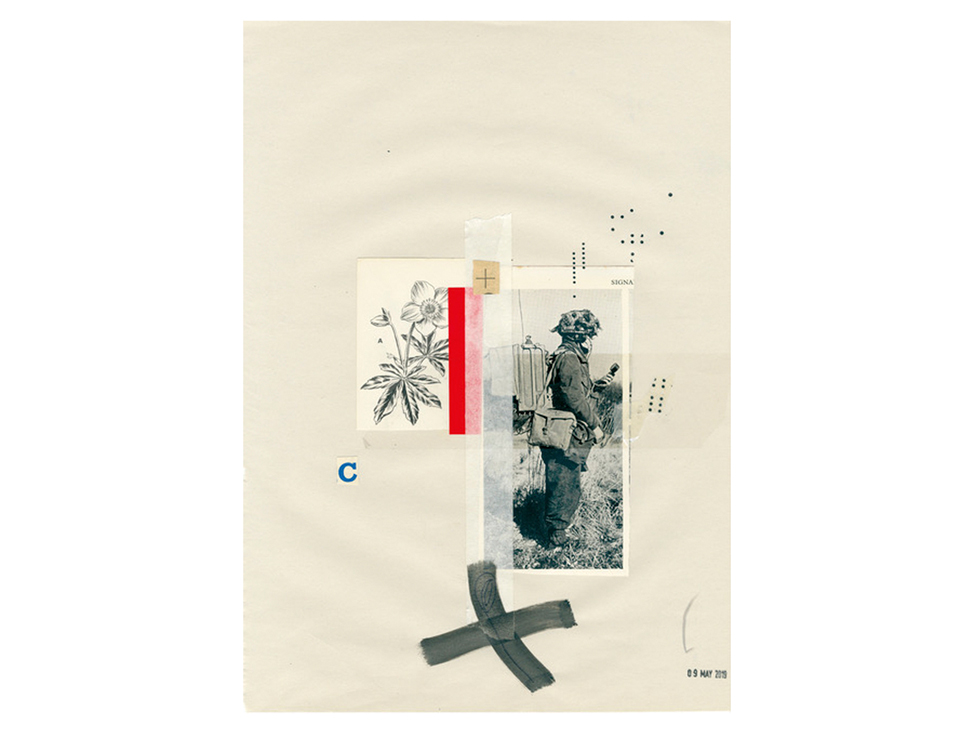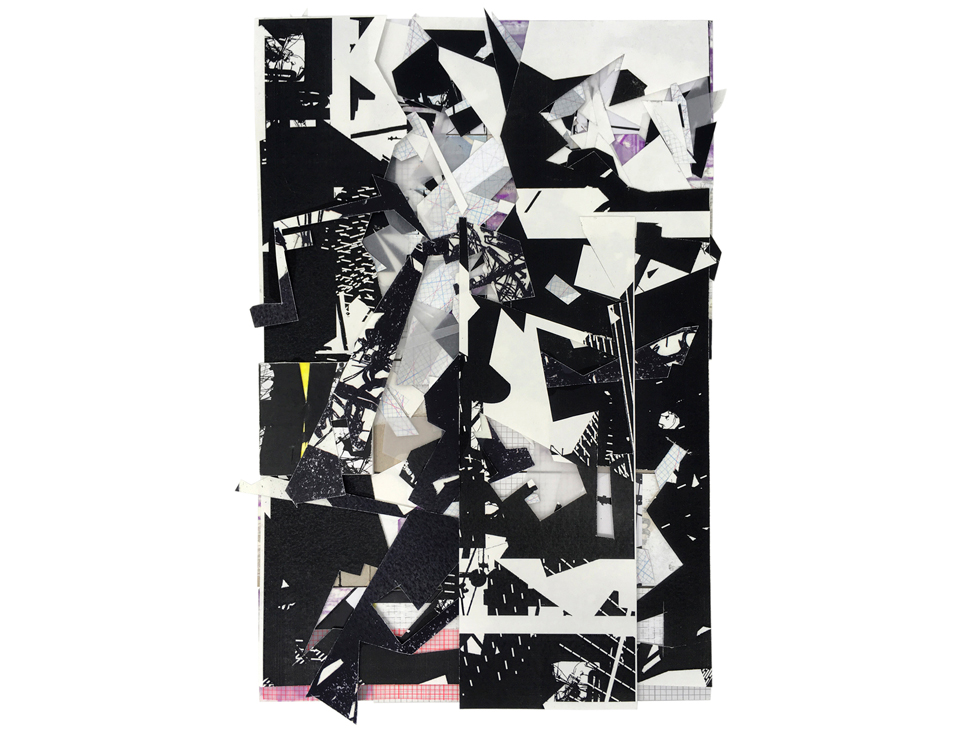 Birmingham Collage Collective
Birmingham, UK
Year of creation: 2019
Founder: Adam Wynn
https://www.instagram.com/ripitup_startagain
Currently there are 29 members. We are always open to members, however we have a prerequisite that you must reside in Birmingham, or have some link to the city.
So far we have had 2 public exhibitions and one zine launch. We had more exhibitions and events lined up for 2020, but everything has been put on hold due to the pandemic.
Going back to the shows — our first show was May 2019 when there were only 14 members. It was an overwhelming success, with approximately 200 people visiting on the opening night.
Our second show coincided with a zine launch. The zine was produced by a local company called Provide in an independent brewery/pub. The exhibition consisted of 20 collage artworks from 20 of the collective's members, all the works were on sale for £20 each to promote local, affordable art for all.
Website of Birmingham Collage Collective: https://www.birminghamcollagecollective.com
Instagram: https://www.instagram.com/birminghamcollagecollective
---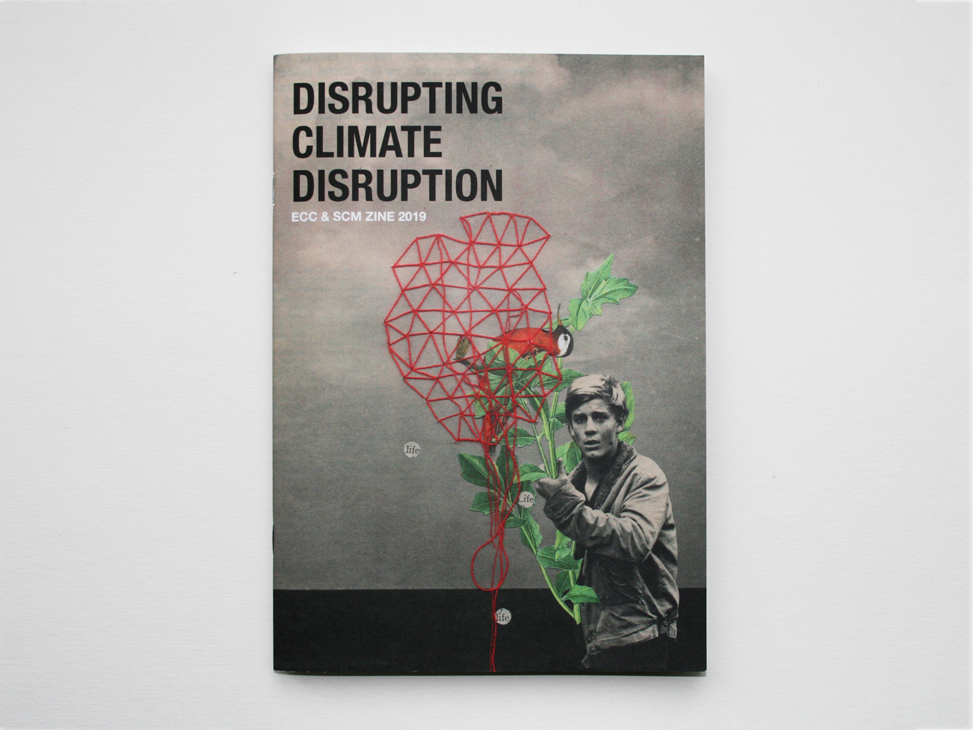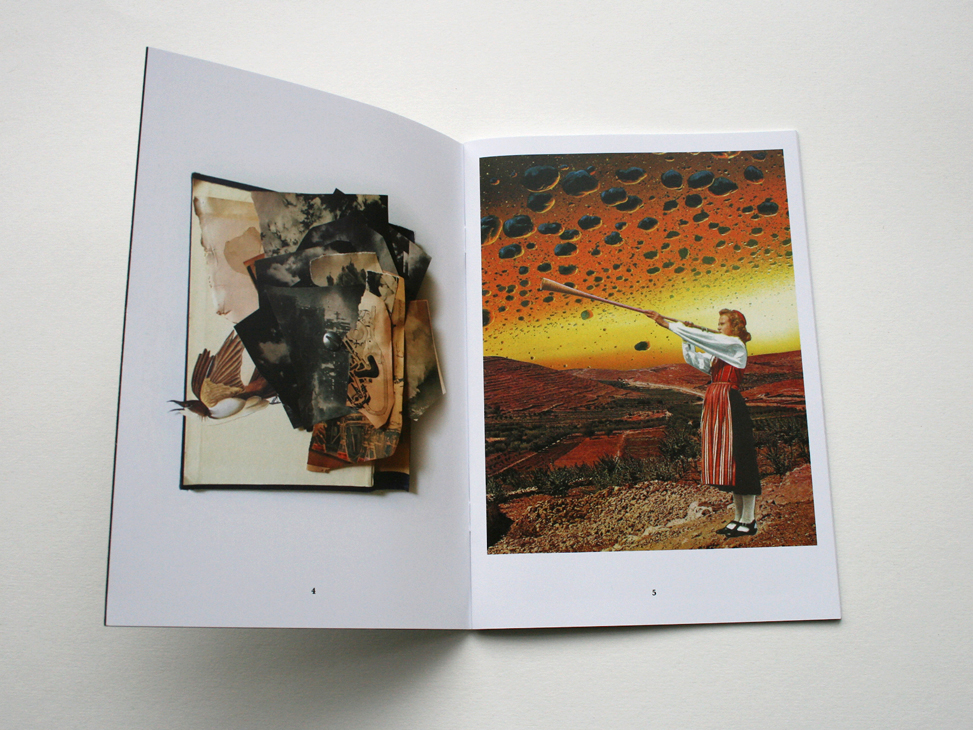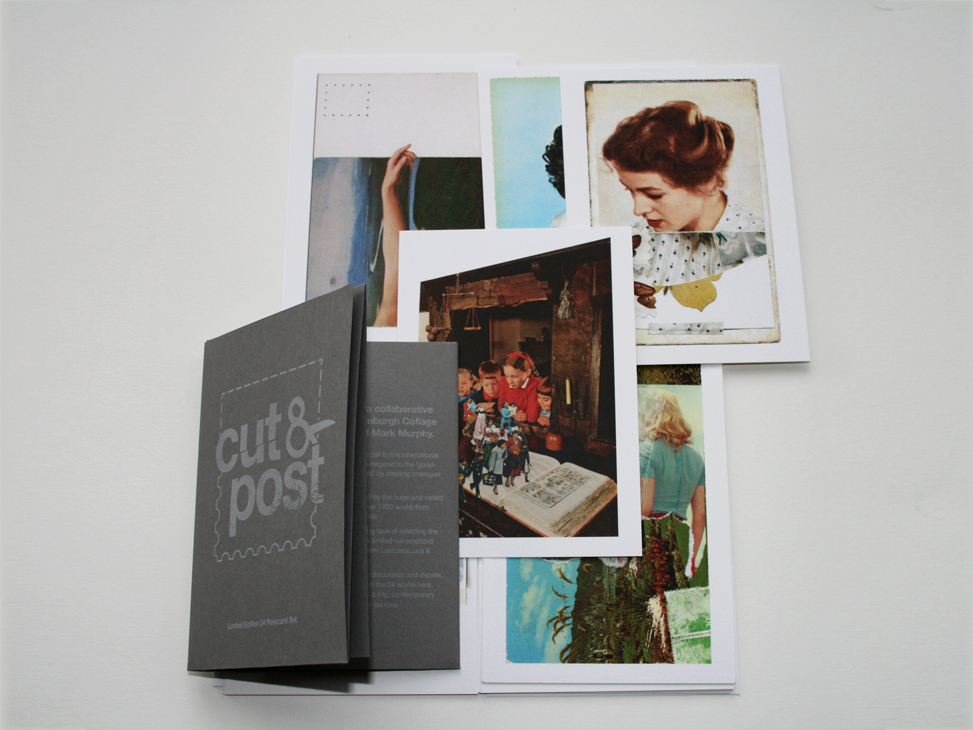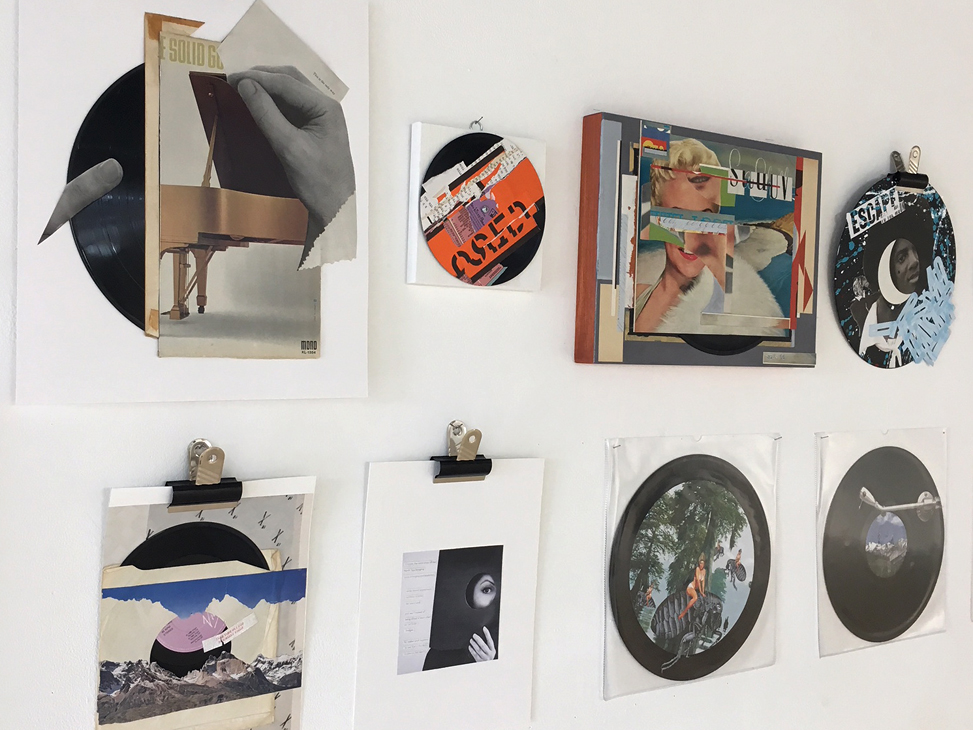 Edinburgh Collage Collective
Edinburgh,Scotland
Year of creation: 2016
Founder: Rhed Fawell
https://www.rhed.co.uk
https://www.instagram.com/rhedfawell
ECC is an online collage community. Our role is to support global collage artists by showcasing and promoting their work and sharing with others a broad range of collage techniques and processes.
ECC runs open call projects, exhibitions, workshops and collaborations.
We regularly run a number of open call projects inviting the global collage community to make work and submit. We also produce a zine showcase.
Each year in February we run a collaboration with The Scandinavian Collage Museum where we invite global collage artists to make a collage a day throughout the month of February.
Website of Edinburgh Collage Collective: https://www.edinburghcollagecollective.com
Instagram: https://www.instagram.com/edinburghcollagecollective
---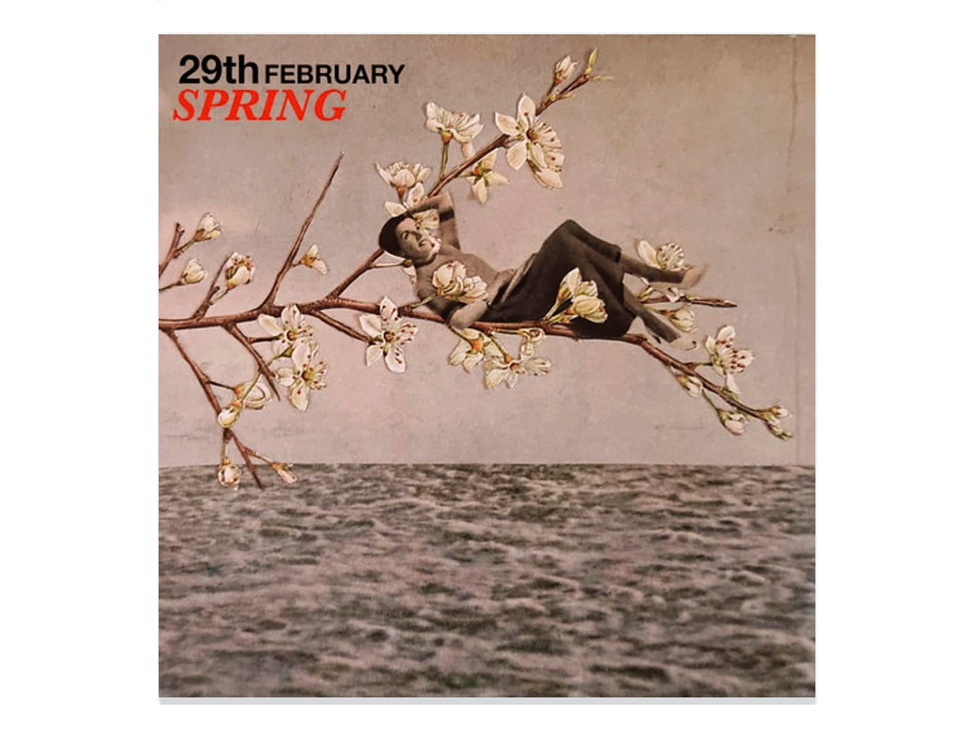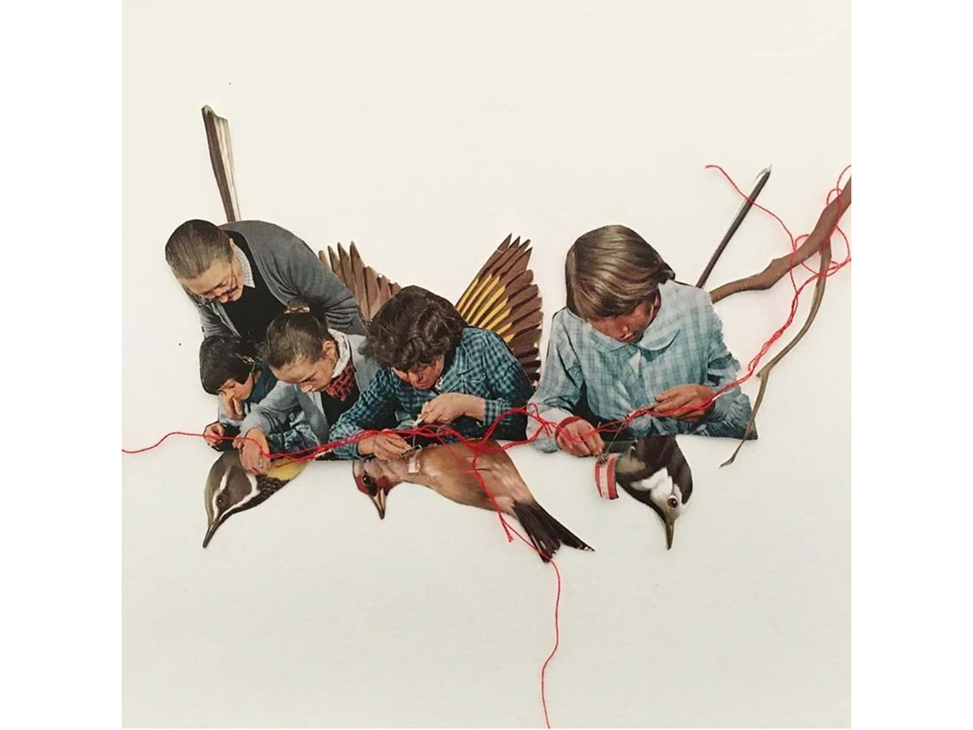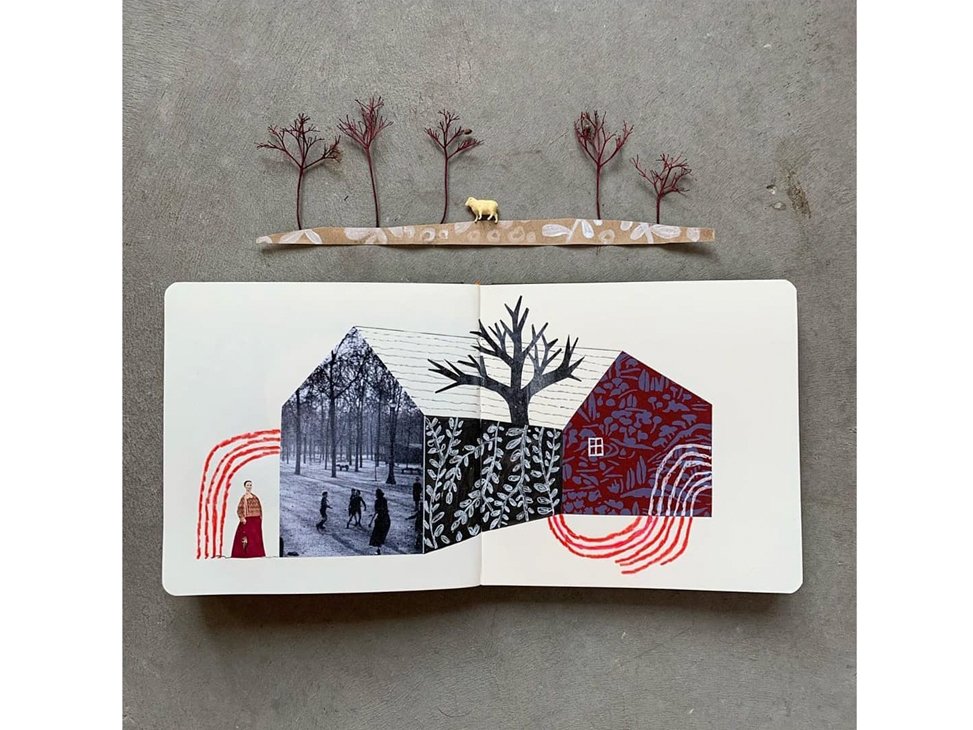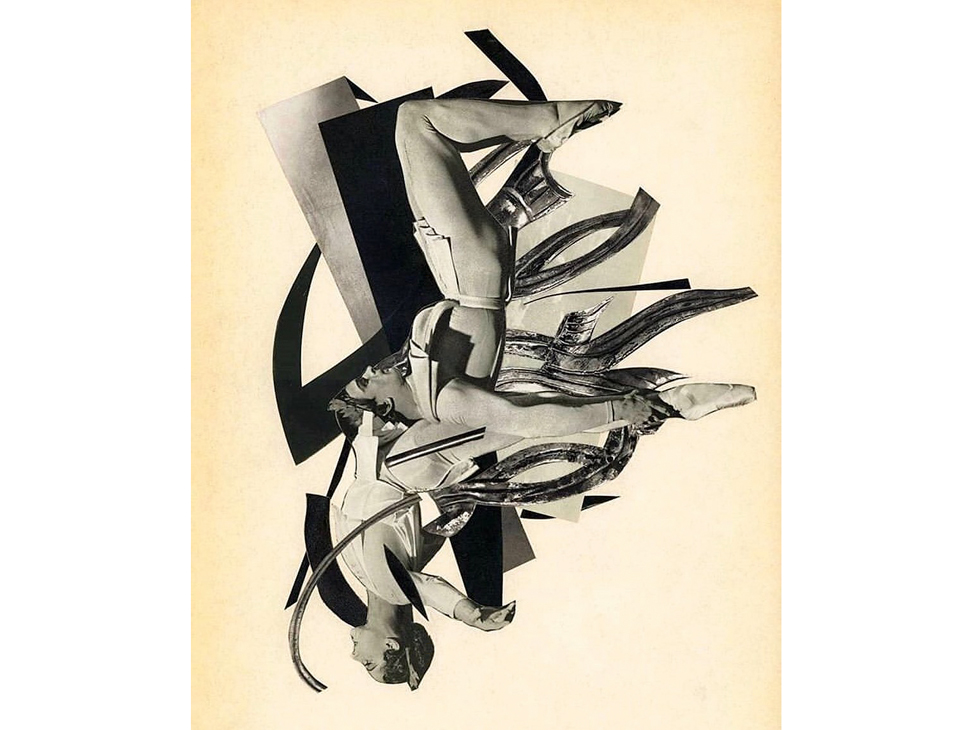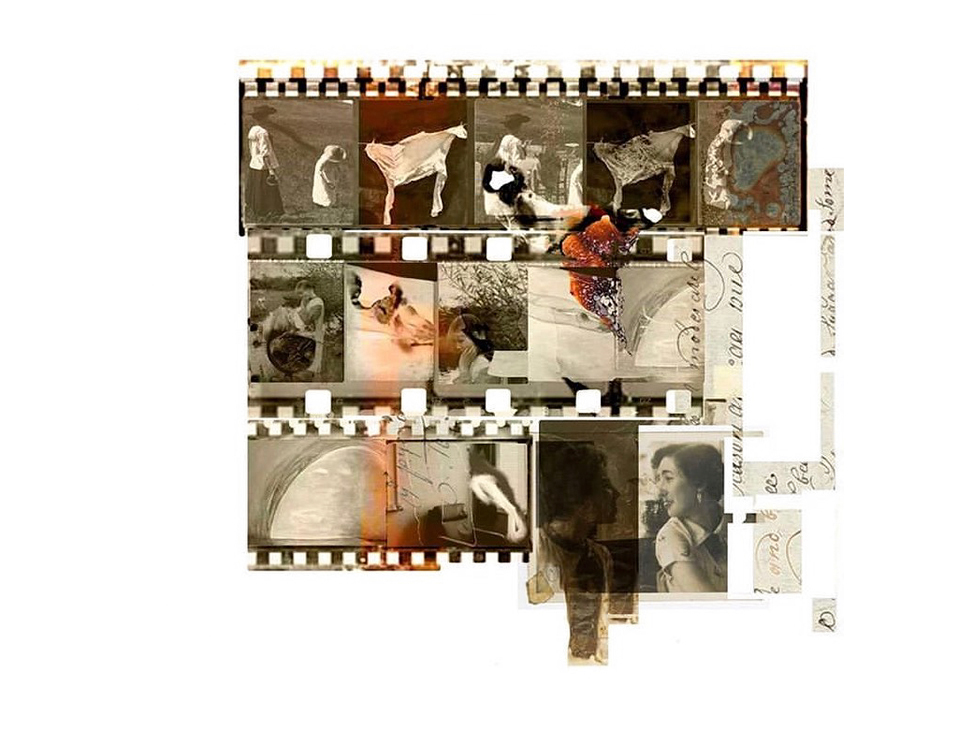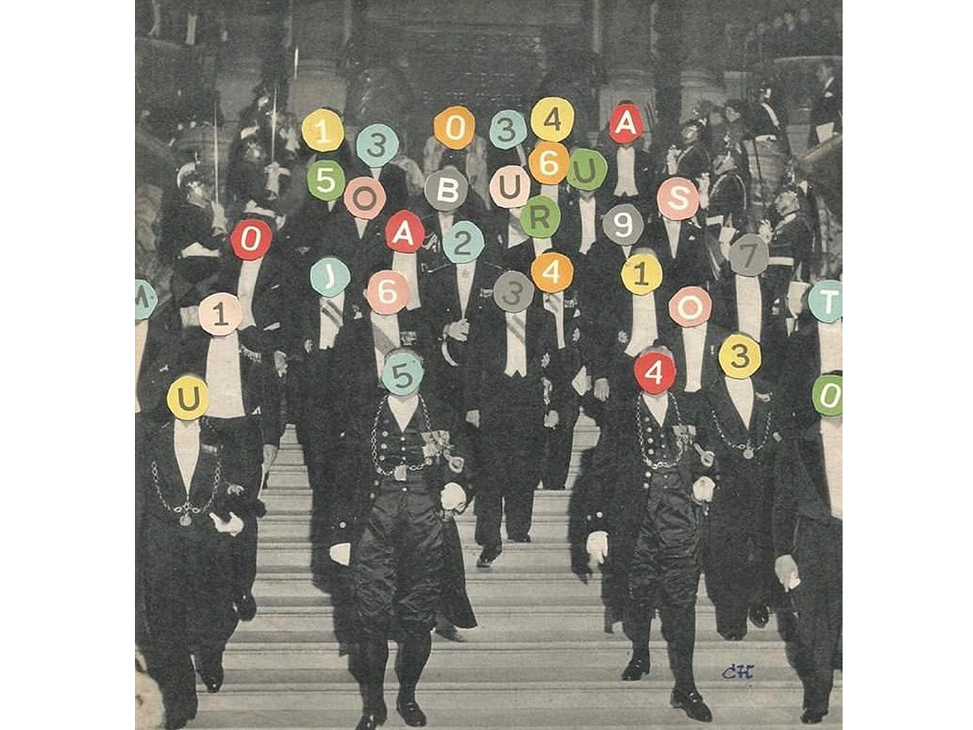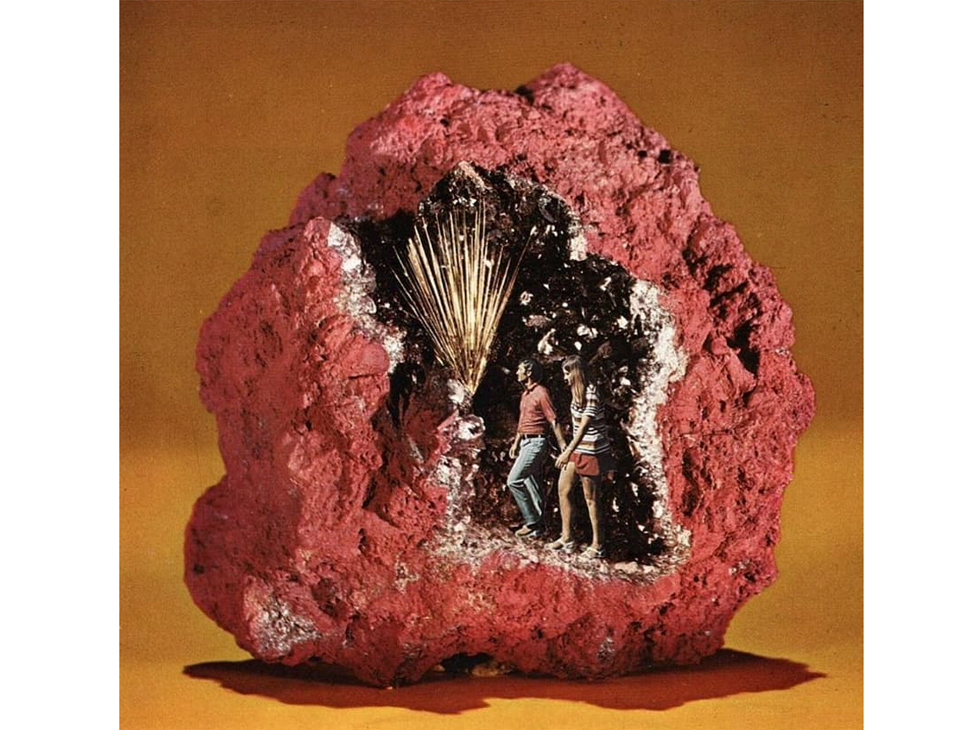 Februllage
Instagram community project
Year of creation: 2019
Organised and founded:
Miss.Printed (Norway) https://www.instagram.com/miss.printed
Rhed Fawell (Scotland) https://www.instagram.com/rhedfawell

The Edinburgh Collage Collective and The Scandinavian Collage Museum join forces for an Open Submission Project called FEBRULLAGE.
Februllage is a creative open submission project throughout the month of February.
We invite the wider collage community to join us to fill the days of February with 28 collages — a collage a day for 28 days! You may use our daily word prompts from our Official Prompt List Calendar.
Each day, through our social media channels, we will showcase as many collages as possible.
In March 2020 we decided to organize a Februllage Extended, weekly prompt challenge to connect during the Covid19-pandemic.
Instagram of Februllage: https://www.instagram.com/februllage

---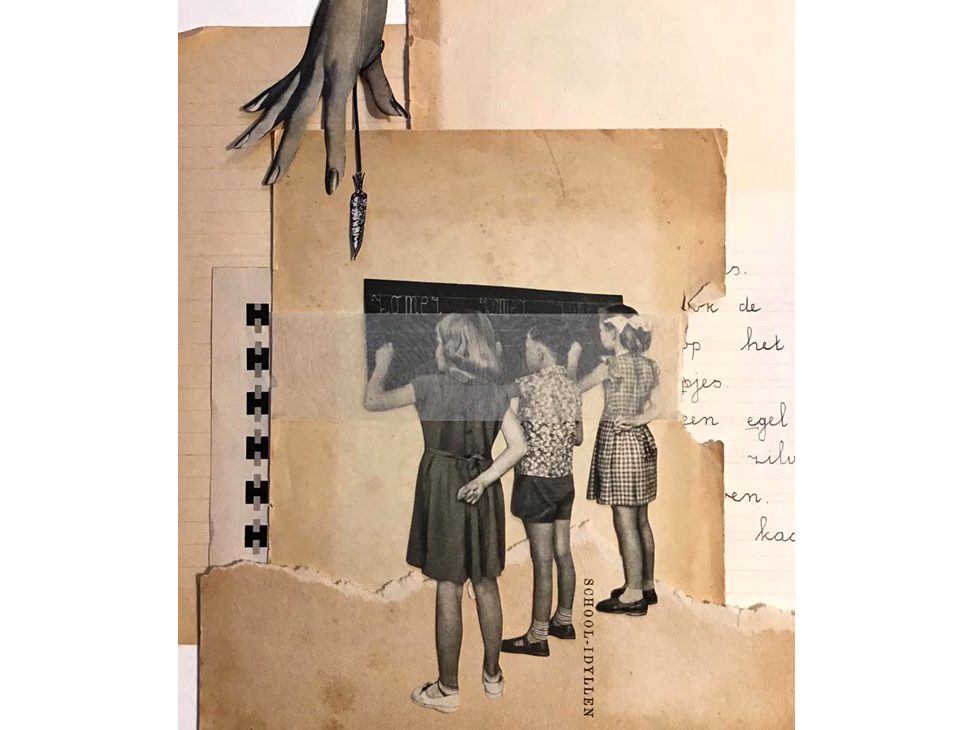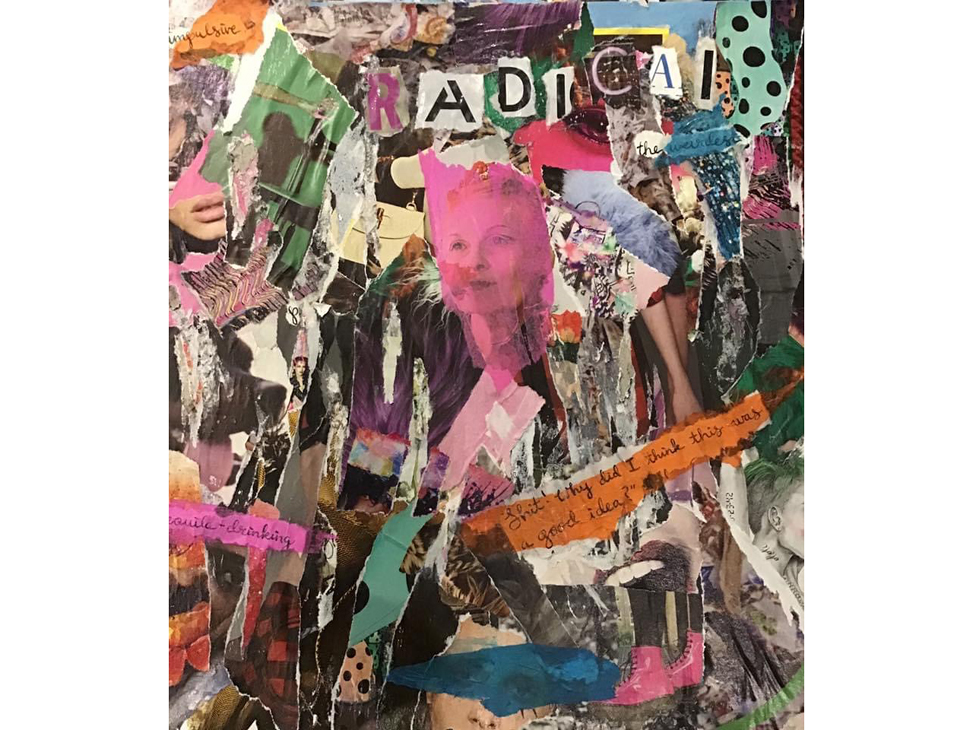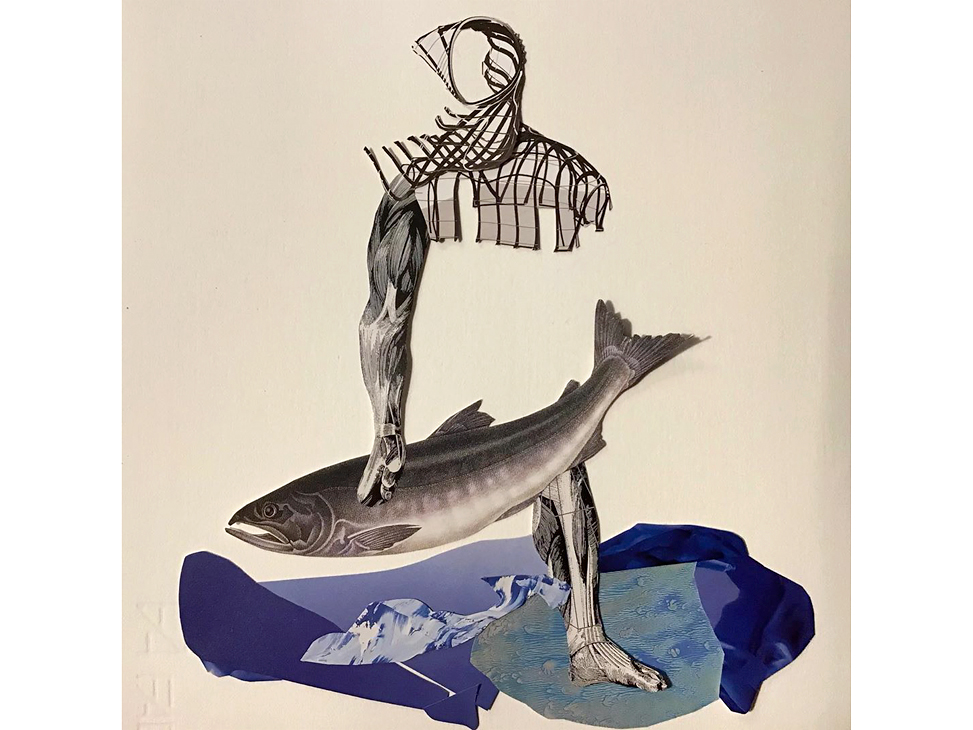 Thessaloniki Collage Club
Thessaloniki, Greece
Year of creation: 2018
Founder: Dorothέe Mesander
https://www.instagram.com/dorotheemesander
https://www.facebook.com/domesander
Anybody can sign up for a meeting, we can seat up to 10 people at the table, at no cost.
There are monthly meetings, each around a specific theme, technique (de-collage, assemblage, cut-up poetry) or an inspirational pioneering collage artist (f.e. Hannah Höch), set in a historic framework. They are announced on the social media: on FB by the "Koumbi coffee & crafts cafe" where I host the club and whose owner is also an art educator, on the Thessaloniki Collage Club's IG account and through my separate FB collage account. I create a one- or two-day happening on World Collage Day (Kolaj Magazine initiative). We participate in international projects like the Collage Garden and IG collage calls by the Edinburgh Collage Collective.
We organized an international weekend long collage meeting in 2019 with 5 invited collagists, all from different countries.
For World Collage Day 2020 on Saturday 9th May we organize an online-exhibition in our Instagram. The theme is "FREE". You can interpreted this theme/word prompt any way you like. Please put @thessalonikicollageclub1 and the two hashtags #worldcollageday and #thessalonikicollageclub so we can follow your inspiring creations and repost them.
Instagram of Thessaloniki Collage Club: https://www.instagram.com/thessalonikicollageclub1
---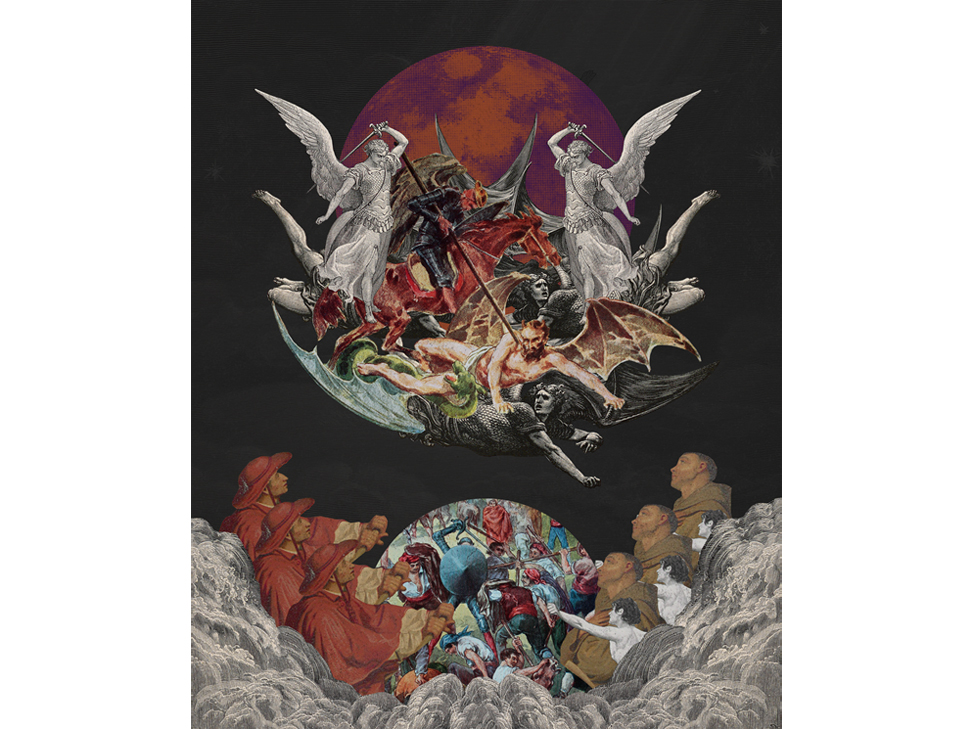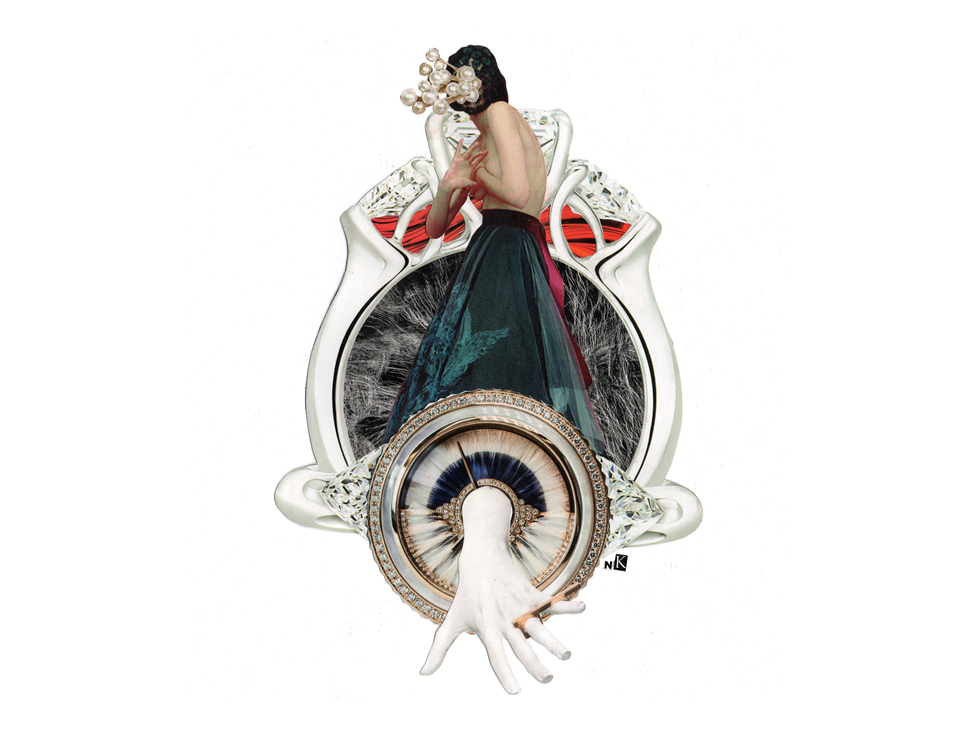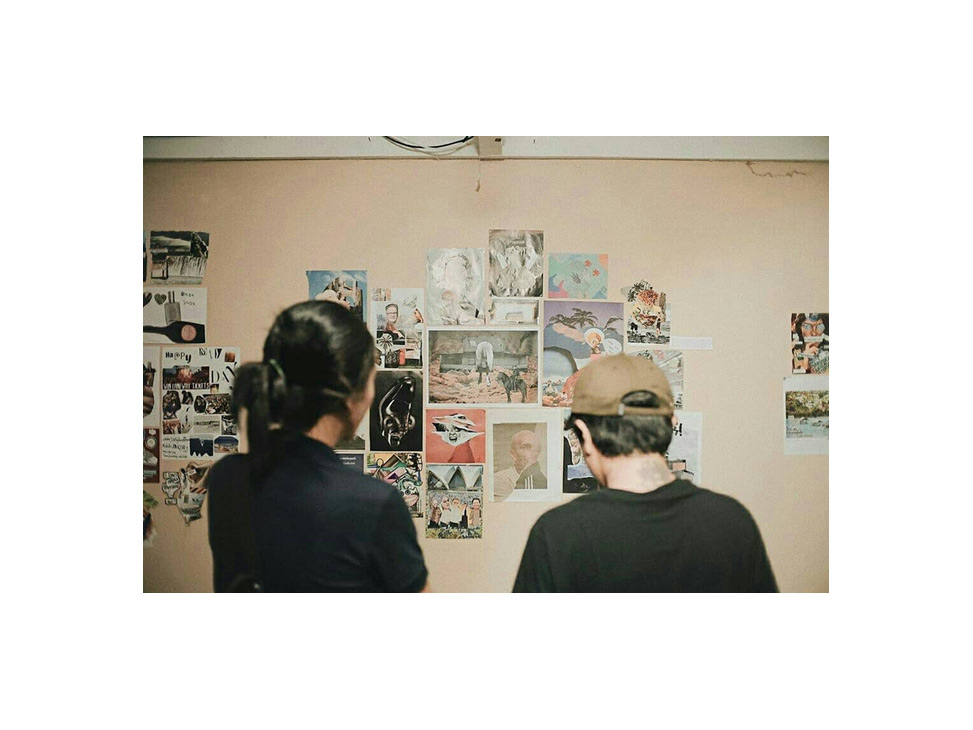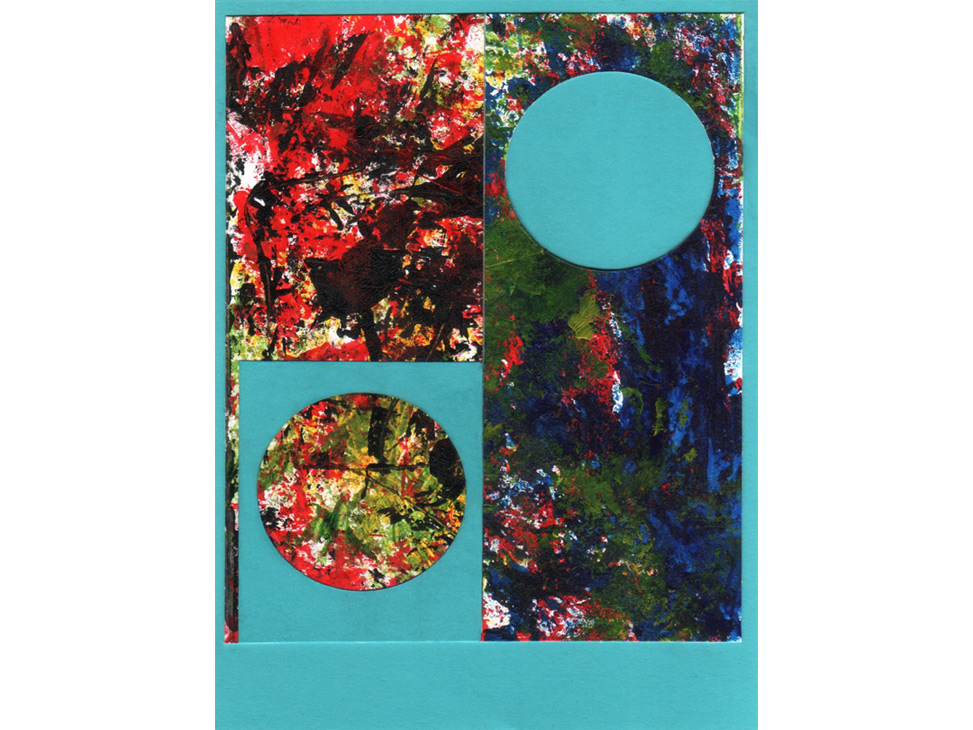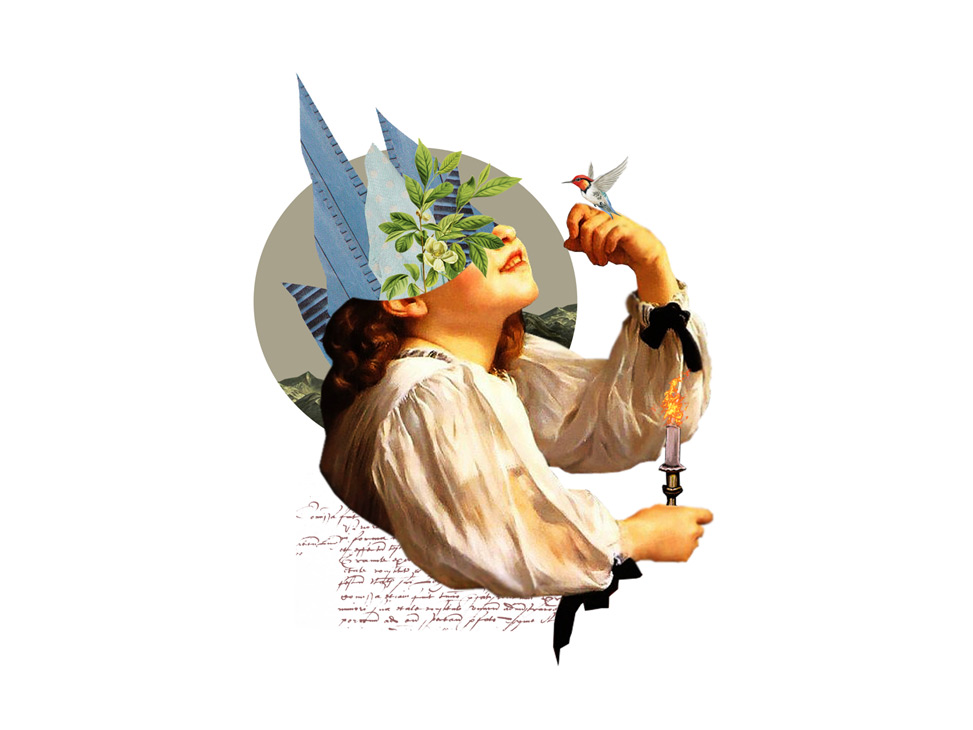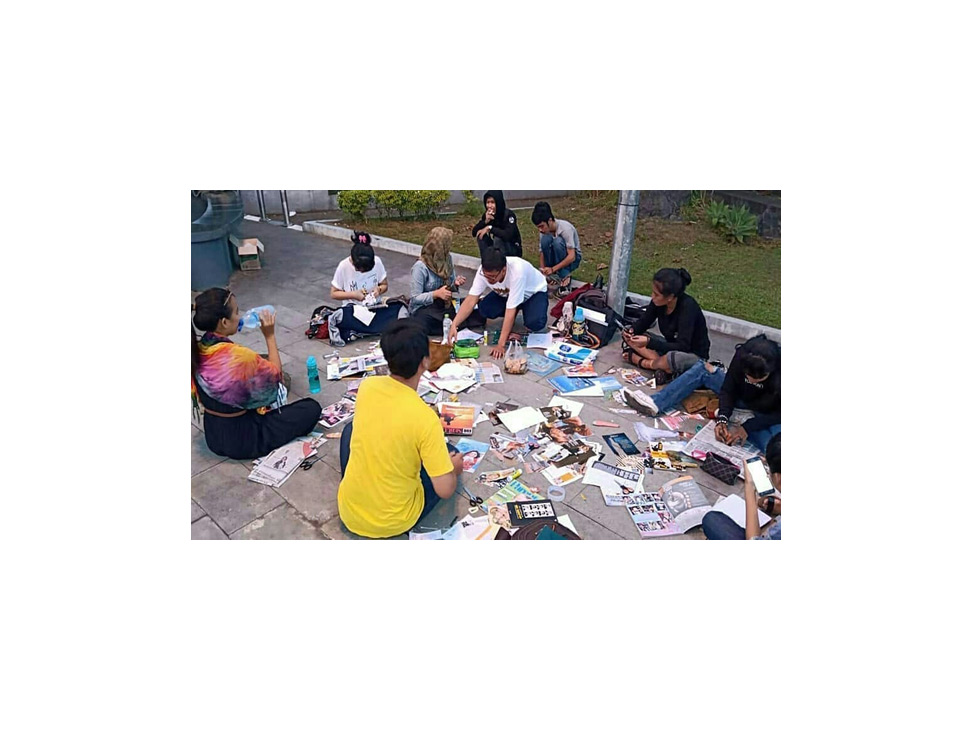 Indonesian Collage Collective
Various cities, Indonesia
Year of creation: 2016
Founders:
Septian http://instagram.com/septiandst
Rouzel http://instagram.com/rouzell.waworuntusaad
Rifka
And now collective is managed by:
Debby http://instagram.com/death__sugar
Nova K http://instagram.com/novakusuma___
We have more than 50 members, and we accept new members too. It's very easy to join, because we are based in social media, and we utilize Whatsapp group to say hello. We usually share the group link to anyone who likes to create collages and is interested to join.
Within Collage ID, there are more than 10 small collectives that originated from several regions in Indonesia. Usually we manage ideas within Whatsapp groups and process those ideas into something that can be done simultaneously. So even though we have never had a large meeting, we can still do activities together in each of our respective regions. Of course, Instagram really helps us in sharing every activity we initiate, so that more people in Indonesia can participate in these activities.
Once a year we regularly participate in celebrating World Collage Day, inviting many people who have the same interests to share this invitation with friends around them, so that they can create their own collage groups within their regions. And every year we find new collage groups in cities or regions in Indonesia which, aside from the celebrations, is a movement that we think is important because from small things we can make something big.
Instagram of Indonesian Collage Collective: http://instagram.com/collage.id
---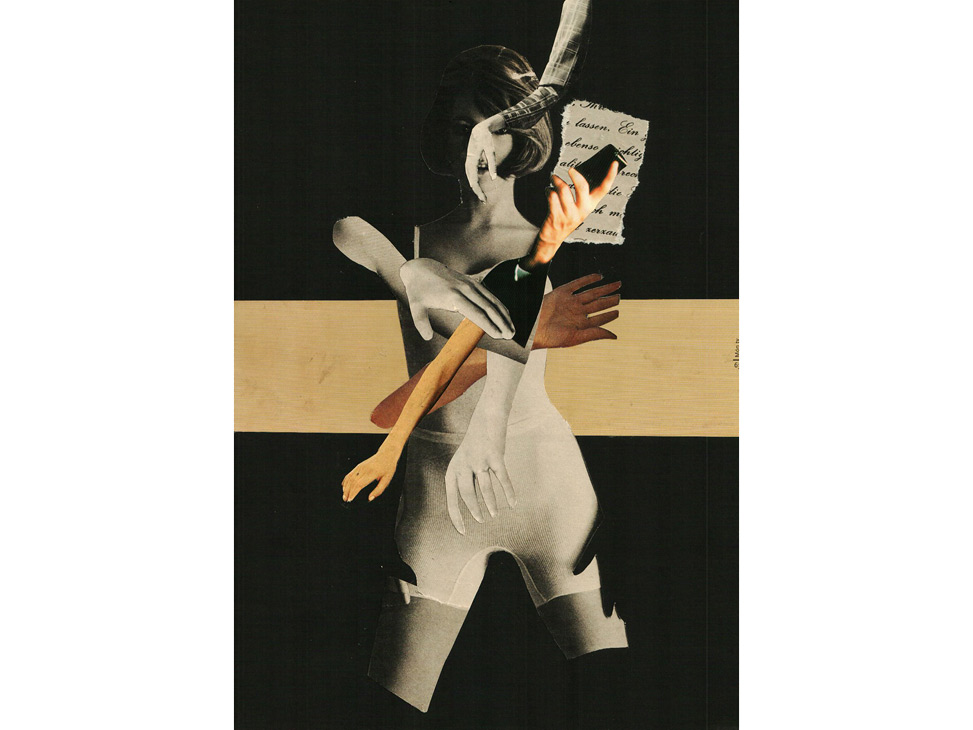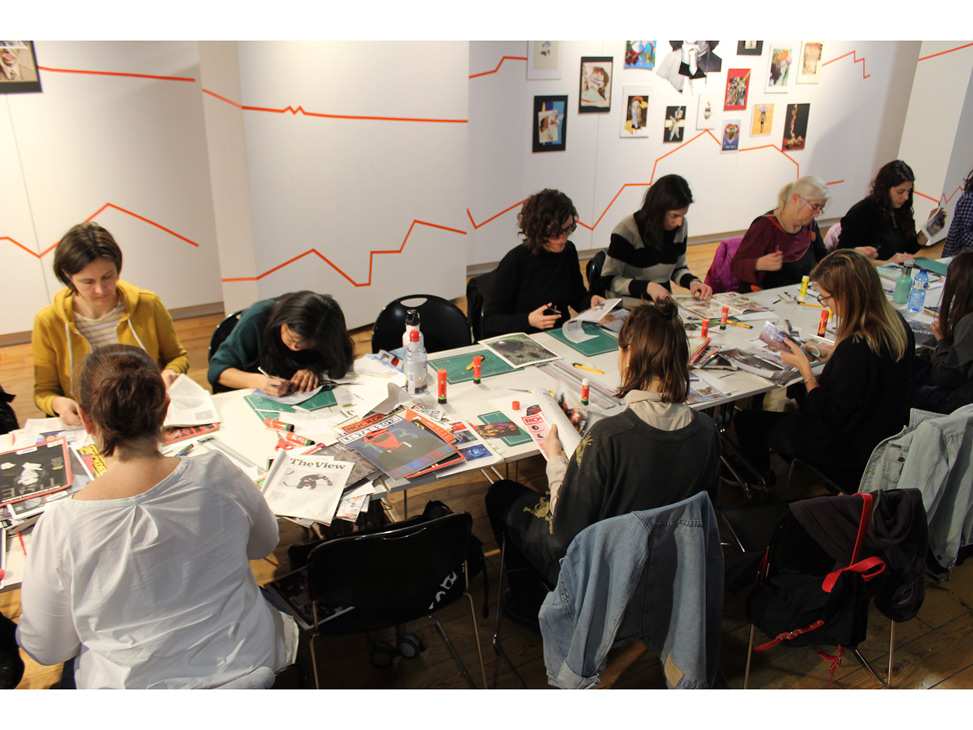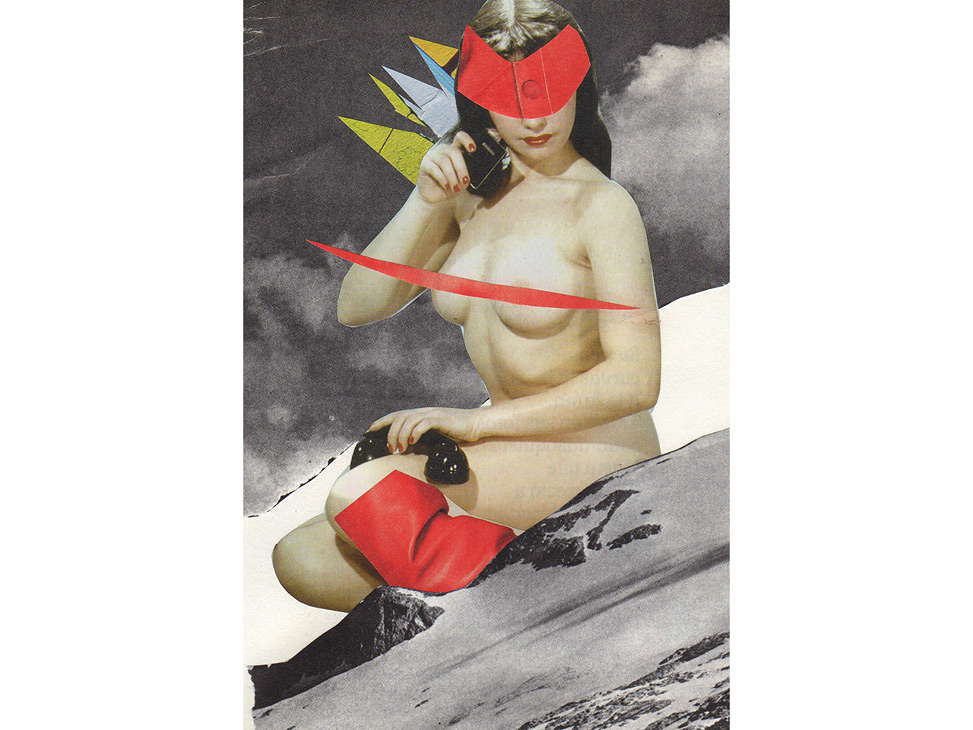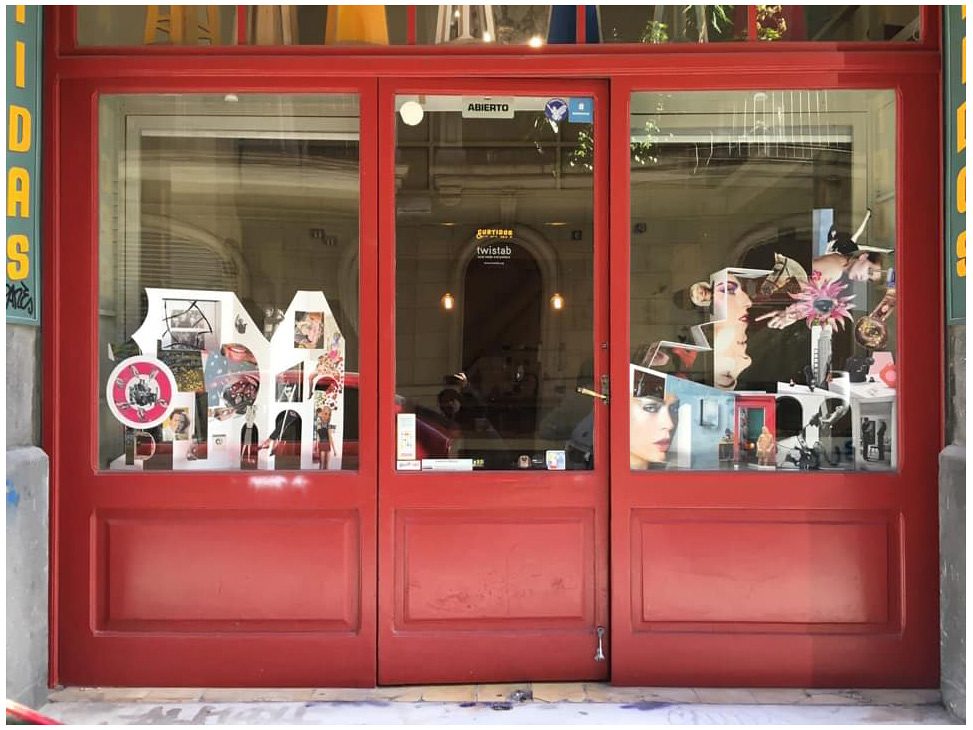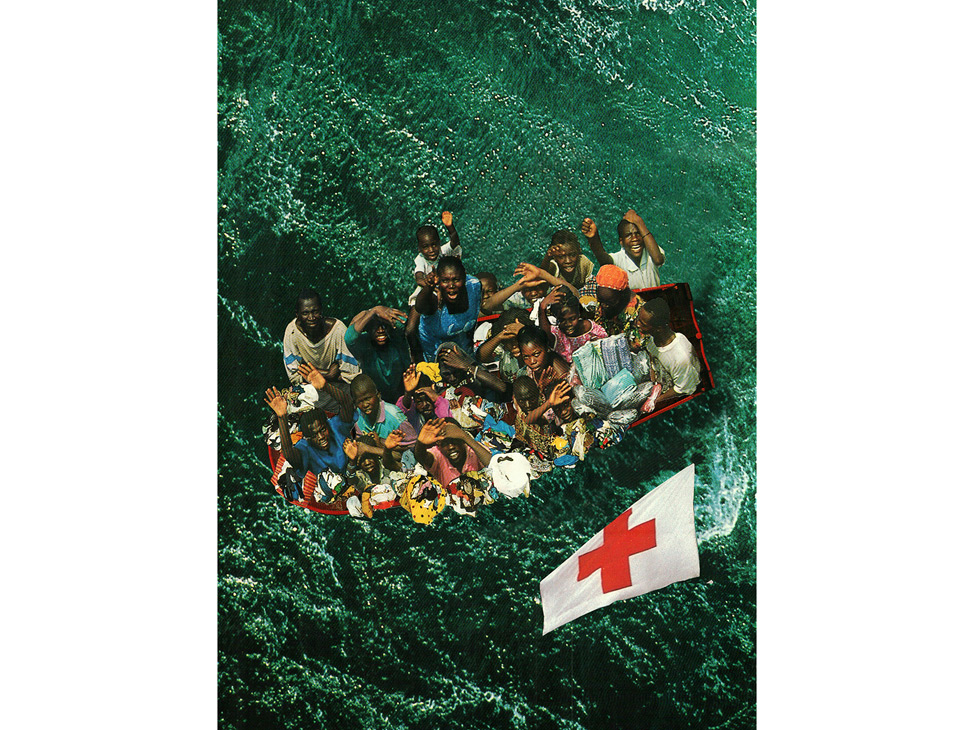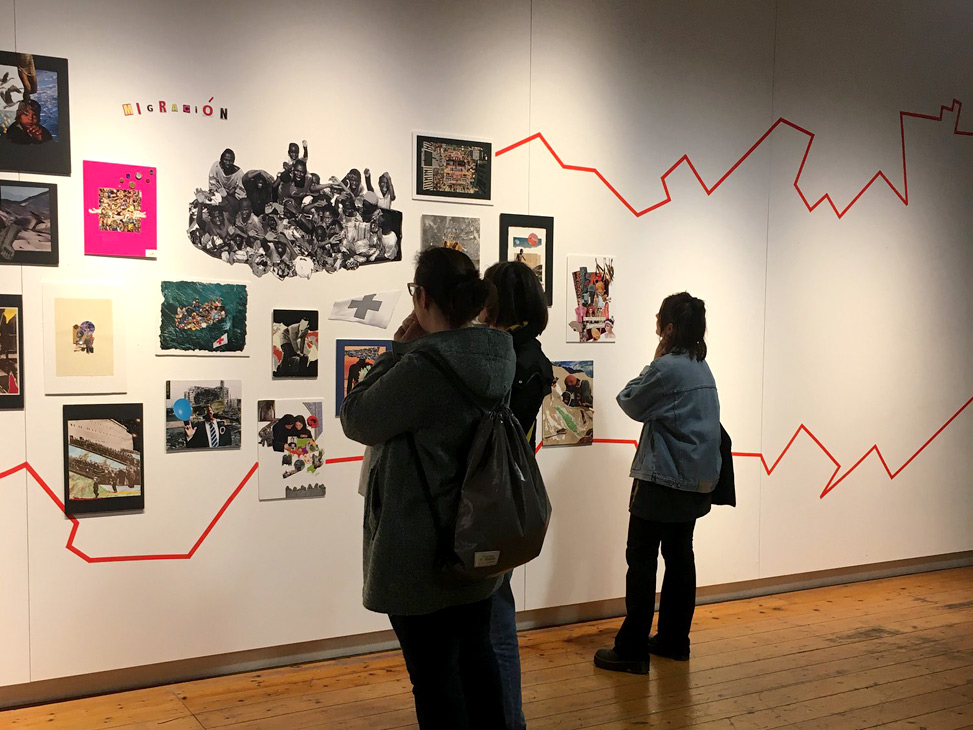 Coll² (Collage Collective)
Barcelona, Spain
Year of creation: 2016
Founders: Daniela Zúñiga and Xavier Boulogne
Instagram of Daniela: https://www.instagram.com/danizeta_
At the moment we have 10 members in our collective. Yes, we accept new persons in the group. Normally the first step is to invite people who already make collages to participate in our activities, such as exhibitions or workshops, to connect and make part of our dynamic and then we invite them to join our group officially.
Our main concern is to give to the communities collage workshops with a social positioning point of view. We bring up a theme each month about world's issues such as climate change, gender violence, animal cruelty and now the quarantine. We have been developing exhibitions in art galleries, cultural associations and civic centers. We also invite everyone around the world to email their collage to be featured in our social media. Everyone can make collage!
We've been invited to exhibit collages on a big scale for the residences in the subway of Copenhagen, Denmark. We also did an art residence in Curtidos, Barcelona. Our last invitation was a big exhibition with more than 40 artworks and several collage workshops for the Cultural Center La Farinera, Barcelona.
Website of Coll²: https://collagexcollective.wixsite.com/coll2
Instagram: https://www.instagram.com/collagexcollective
Facebook: https://www.facebook.com/collagexcollective
---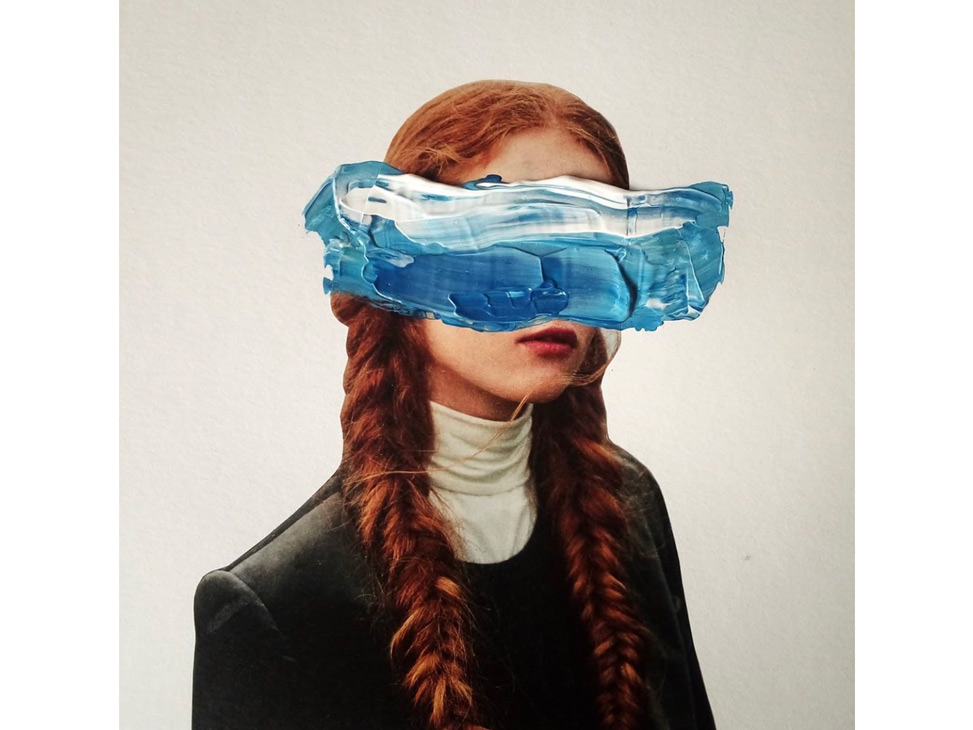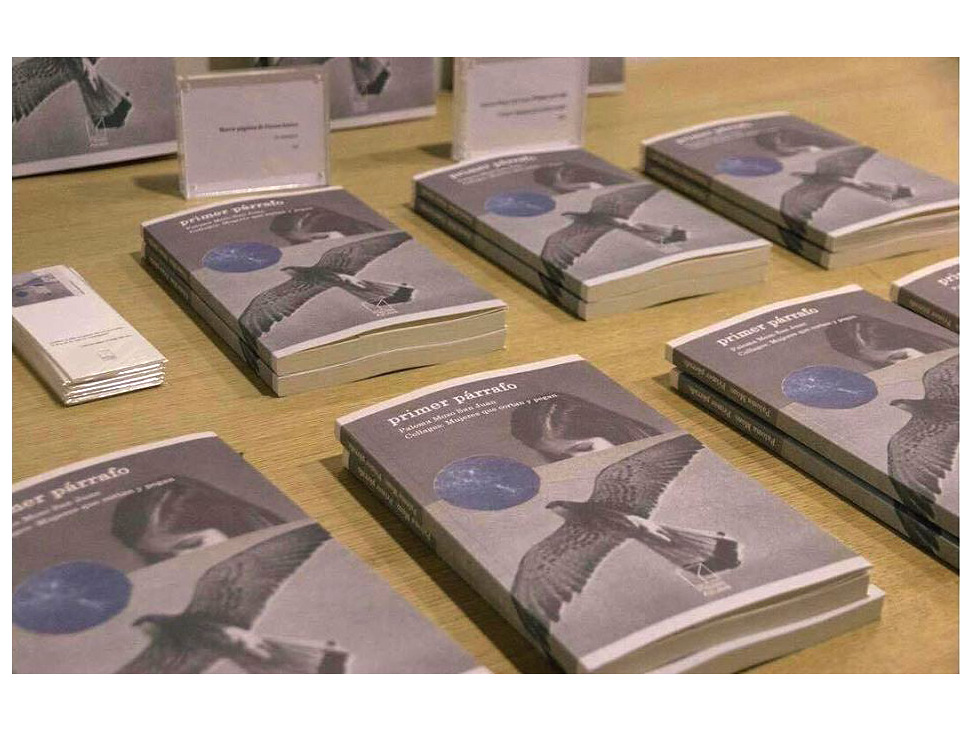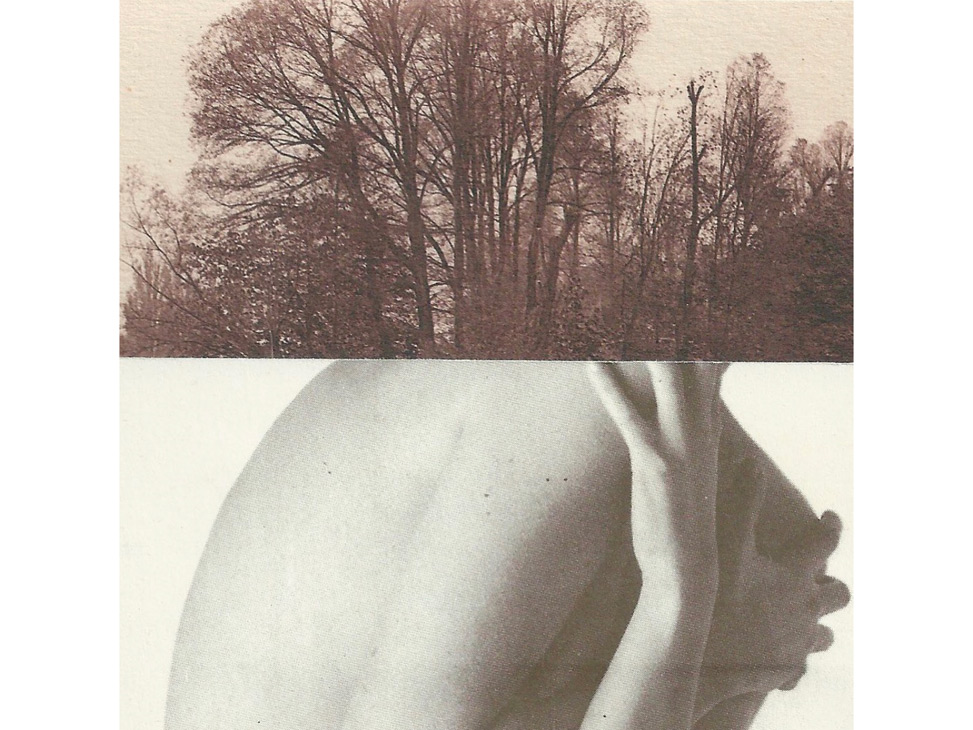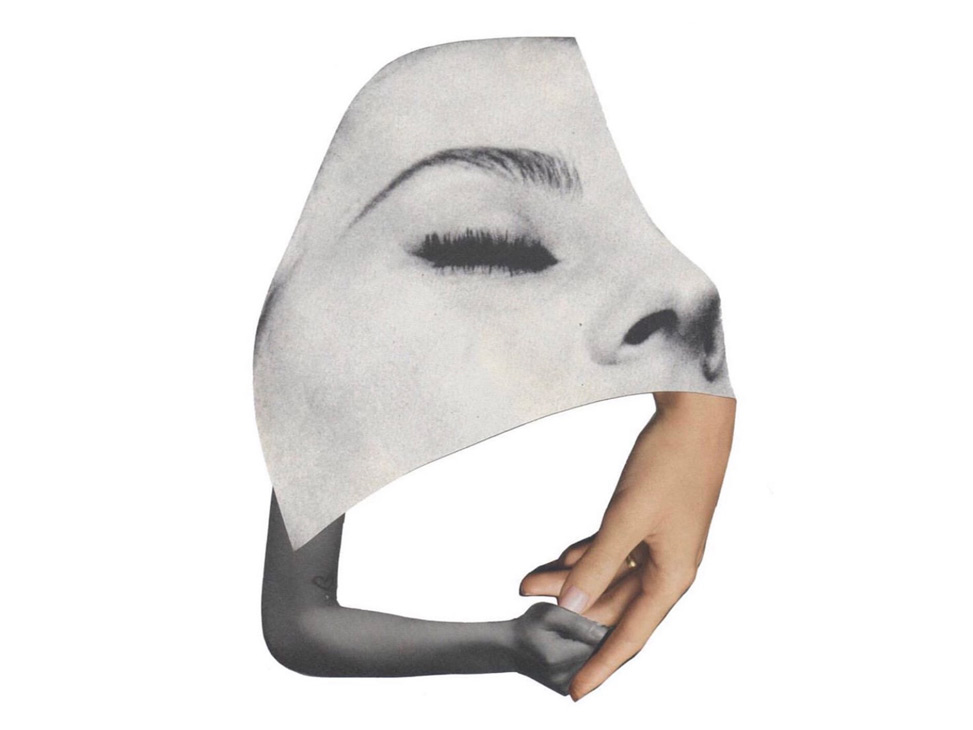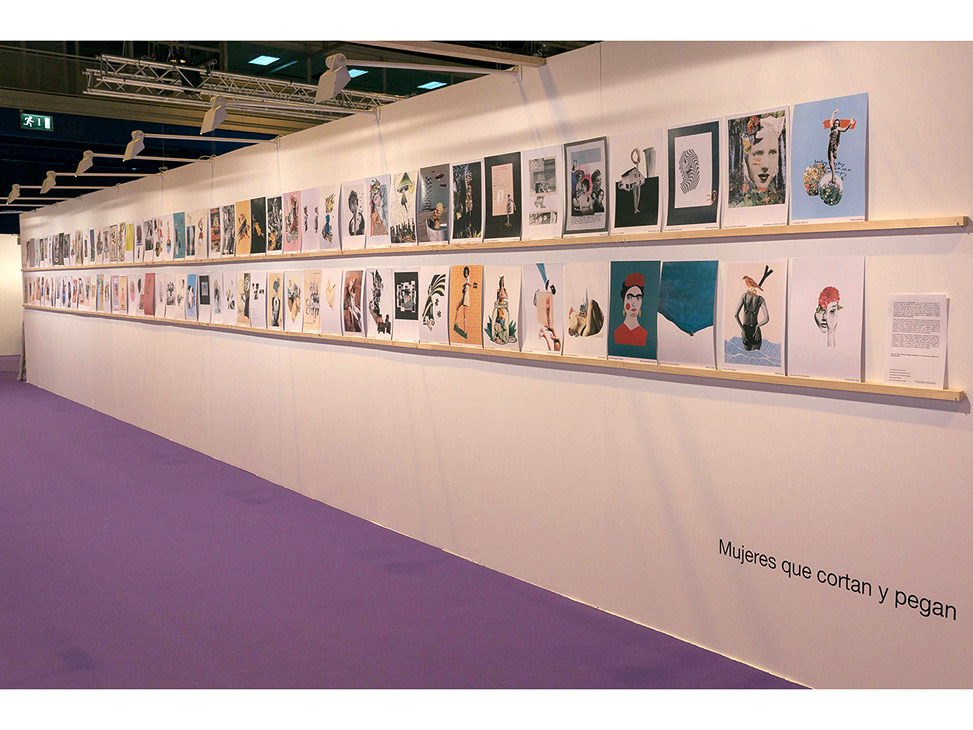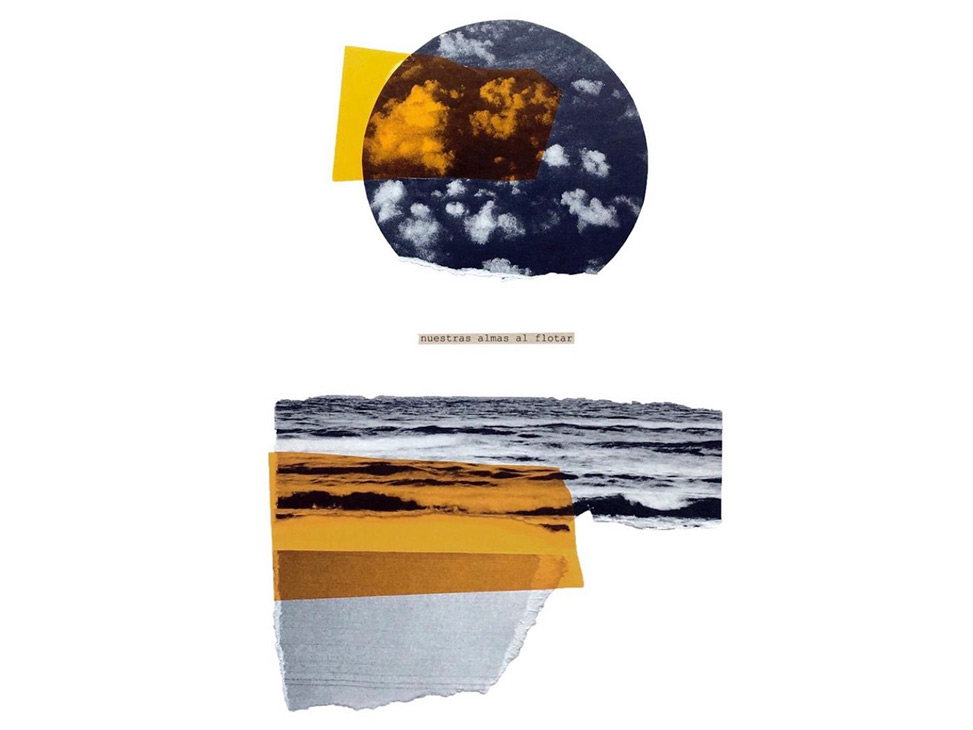 Mujeres que cortan y pegan
Madrid, Spain
Year of creation: 2017
Founder: annitaklimt https://www.instagram.com/annitaklimt
Co-Founder: Javier Magerit https://www.instagram.com/javiermagerit
Editor: Natalia Romay https://www.instagram.com/nataliaromay
We have 15 thousand followers on our social networks. It is an open and free community, any female artist can participate using the #mujeresquecortanypegan hashtag.
We publish 3 collages of 3 different female artists a week in our Instagram. We organize physical and virtual exhibitions in Spain.
We have published an illustrated novel with collages from our community together with editorial «Piezas Azules». With an international exhibition of women collagistas we have participated in MULAFEST festival.
We have made different open calls for exhibitions on the occasion of International Women's Day in different years. Also a few months ago we were chosen as the best exhibition proposal 2019 by Sala Siroco, Madrid.
Website of Mujeres que cortan y pegan: https://mujeresquecortanypegan.com
Instagram: https://www.instagram.com/mujeresquecortanypegan
---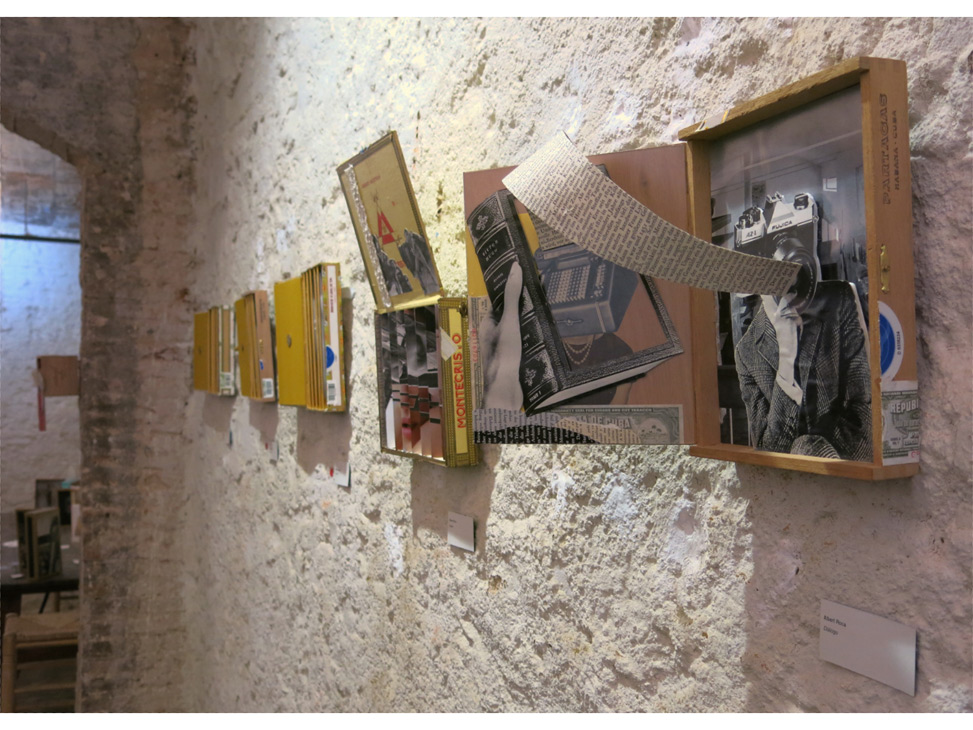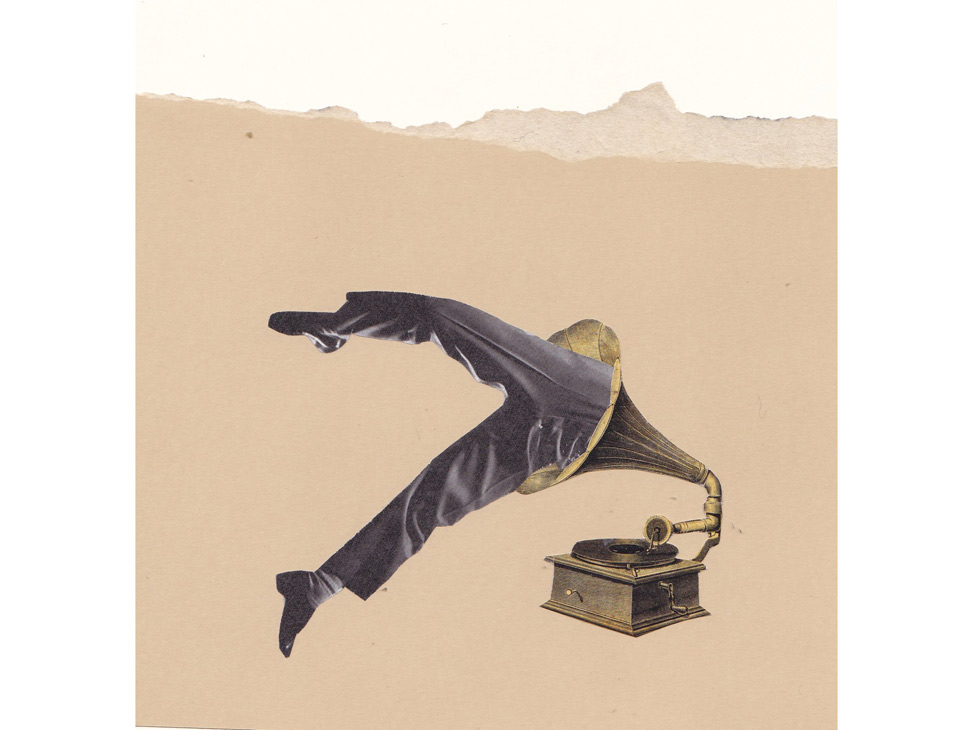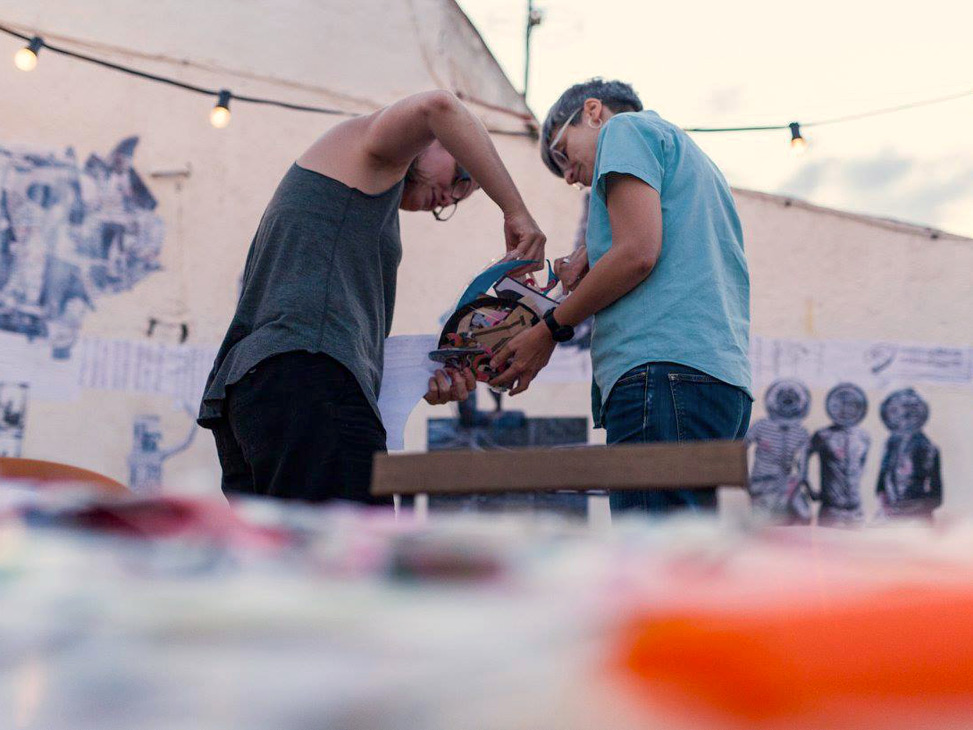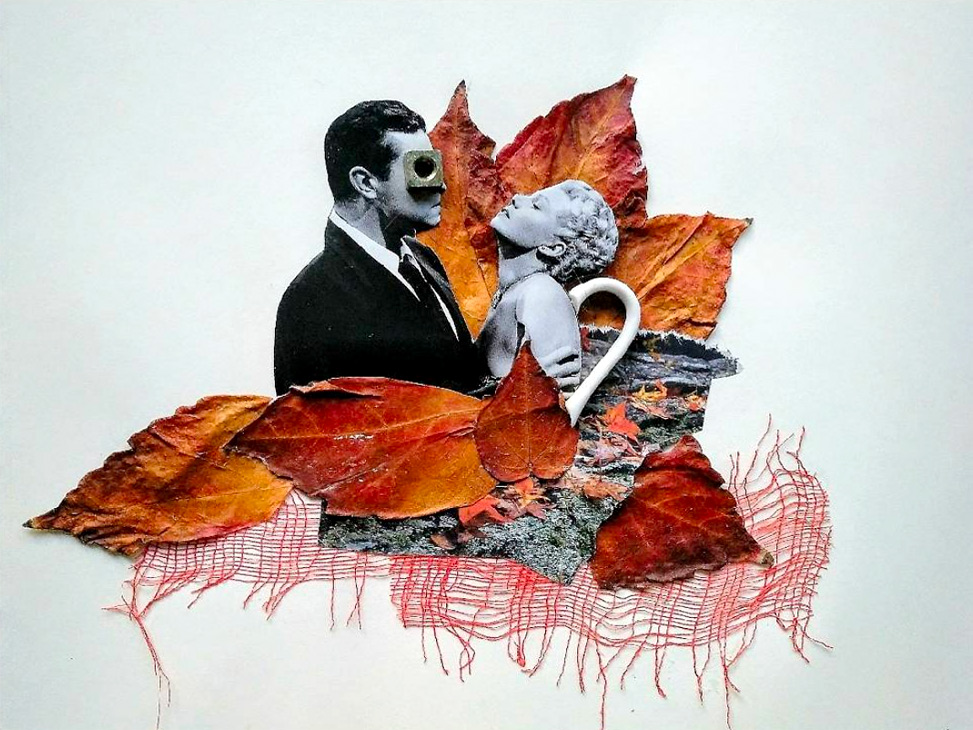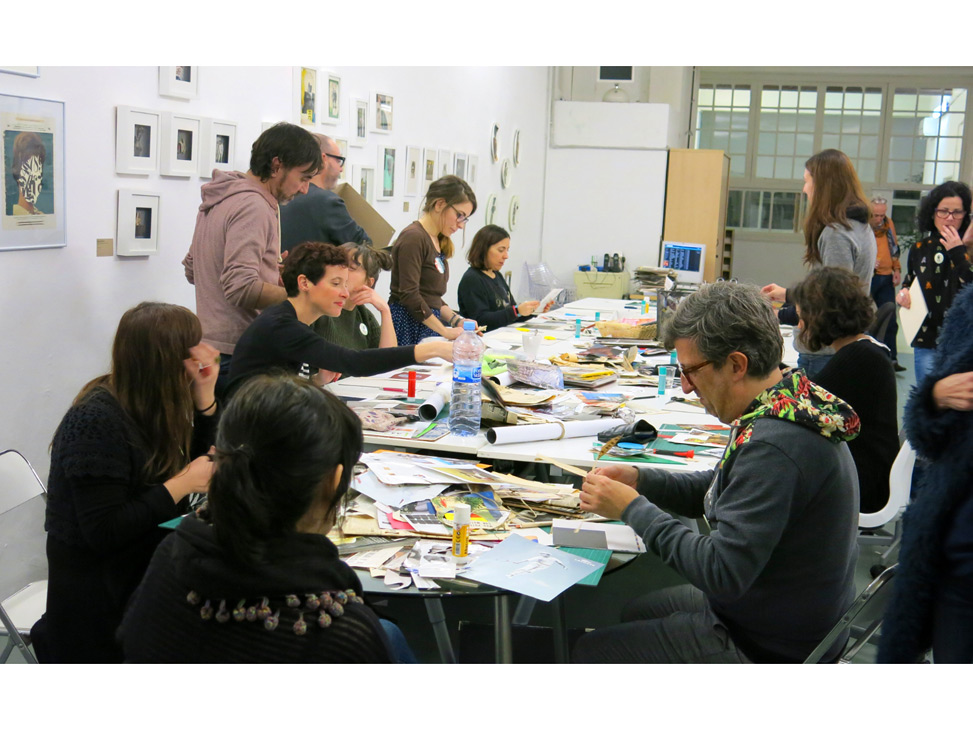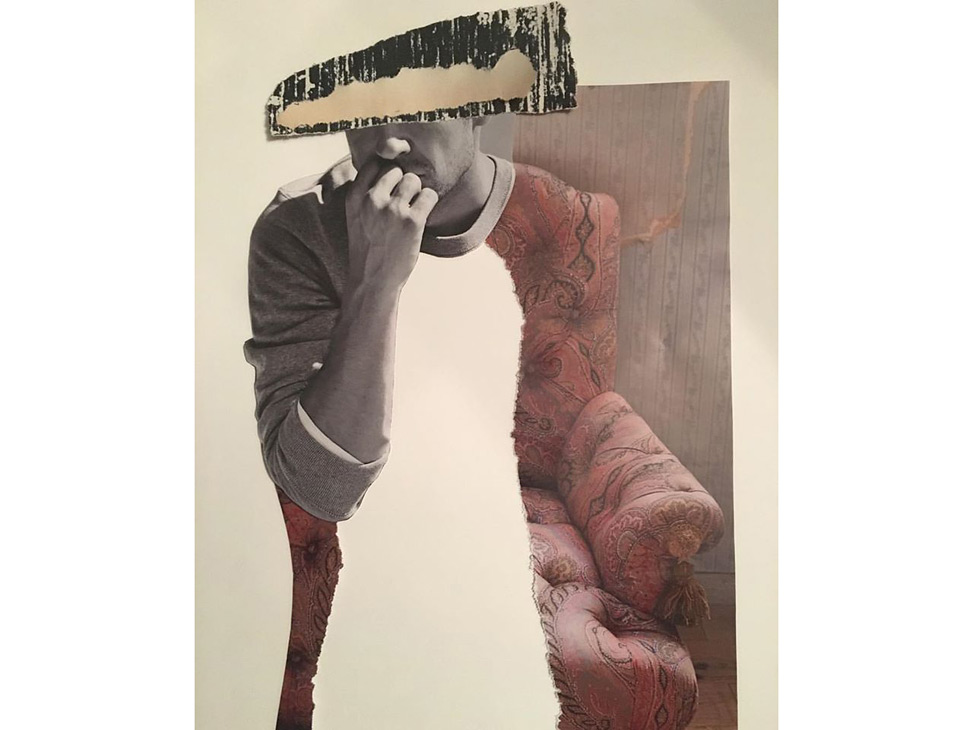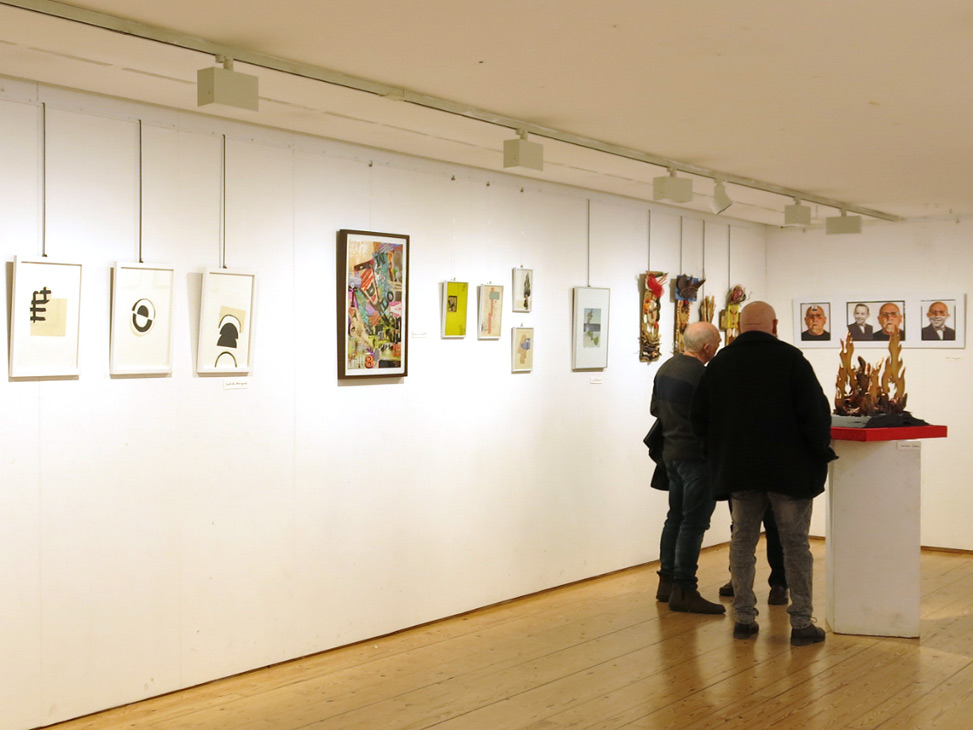 Societat Barcelonina de Collage
Barcelona, Spain
Year of creation: 2016
Founders: Joan Cardosa, Carlota Marquina, Santi Gonzalez and Lucia Soto
В нашем сообществе 10 участников и мы открыты для новых художников. Если вы хотите присоединиться, просто напишите нам письмо на почту: societatbarceloninadecollage@gmail.com.
Our community has 10 members and we accept new ones. You need to write an email to societatbarceloninadecollage@gmail.com if you want to join us.
We make spontaneous open collage meetings with the members of our community, we organize exhibitions and workshops, mostly during our annual Collage Festival in Barcelona. We also have done collage installations in private terraces and streets. We collaborate with the House of the Xuklis, make collage events for the children, who are going through treatment and have to live near the hospital.
We stay in touch with the other Spanish collage communities (Sociedad de collage de Madrid, Sociedad Secreta de Collage VLC), try to participate in their activities and invite them to join our projects.
Our most significant activity is the Collage Festival, which we make every year, involving not only collage artists, but eveyone who loves collage. It's a great way to meet new people.
Instagram of Societat Barcelonina de Collage: https://www.instagram.com/societatbarceloninadecollage
Facebook: https://www.facebook.com/SocietatBarceloninadeCollage
---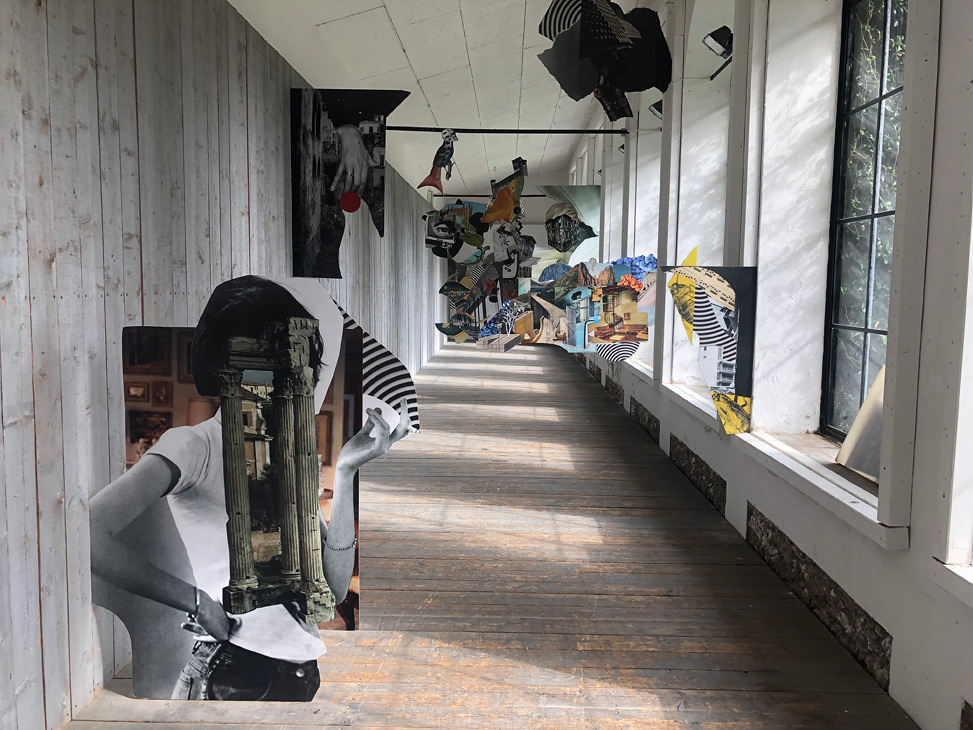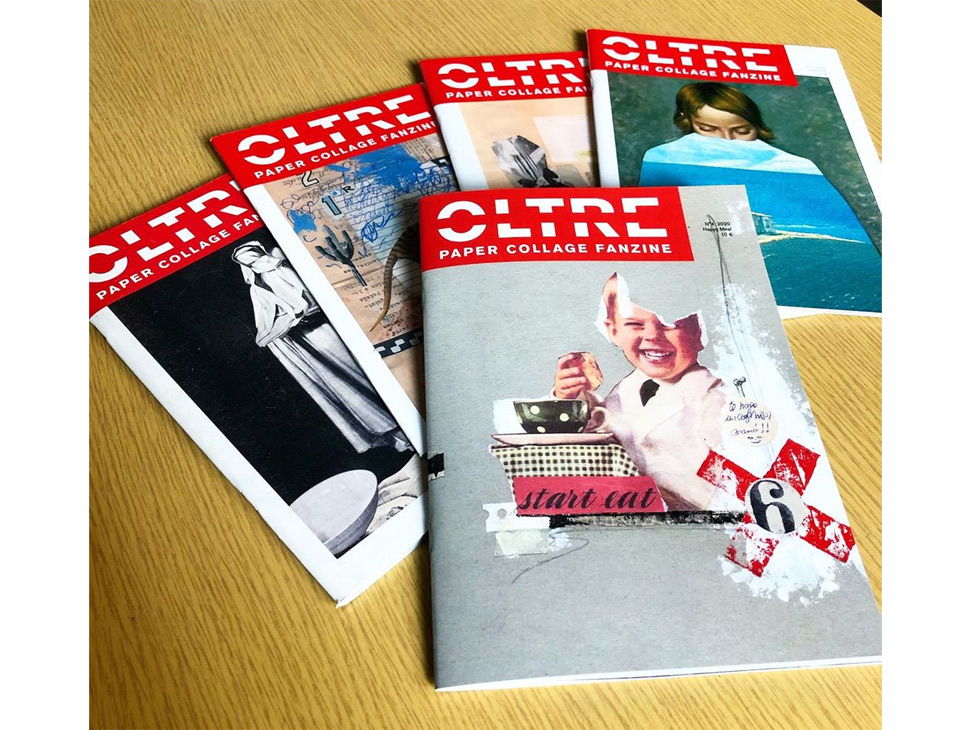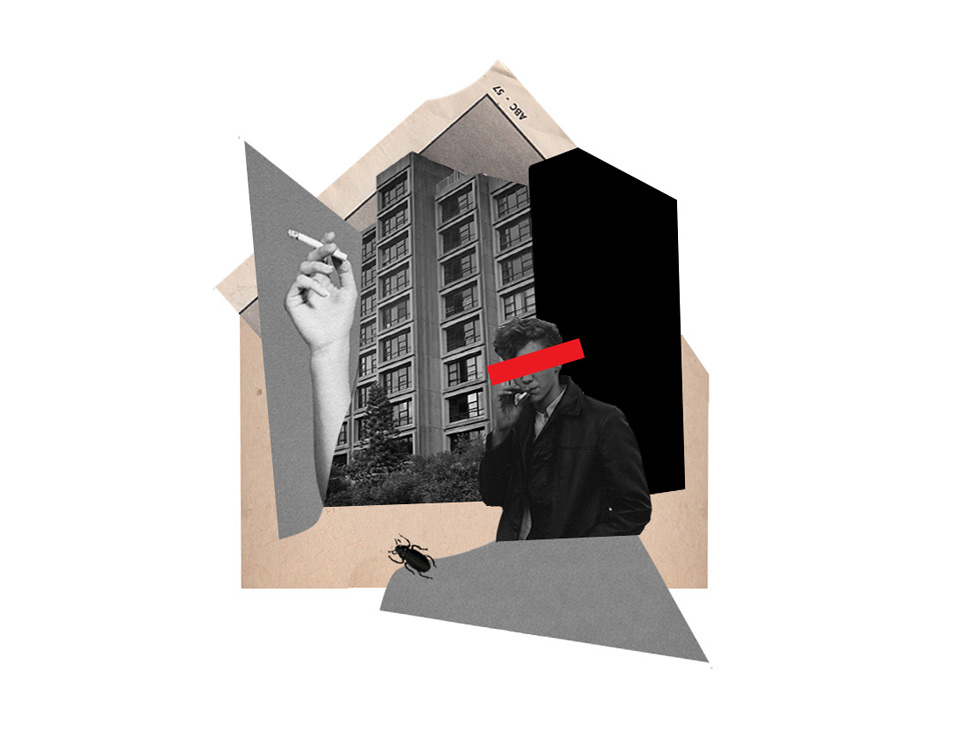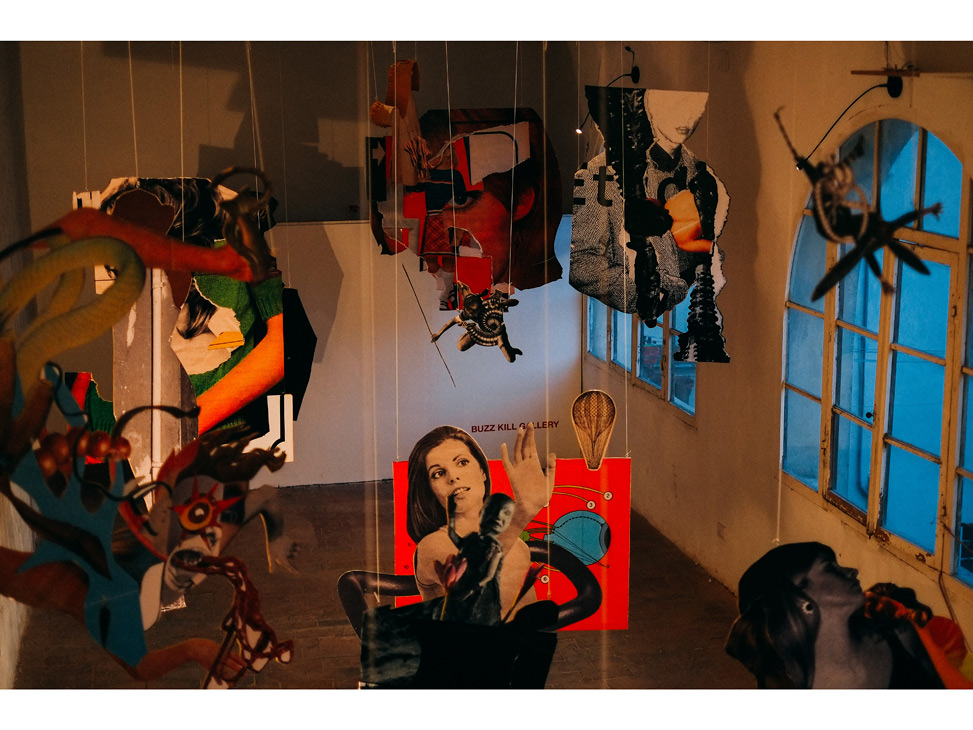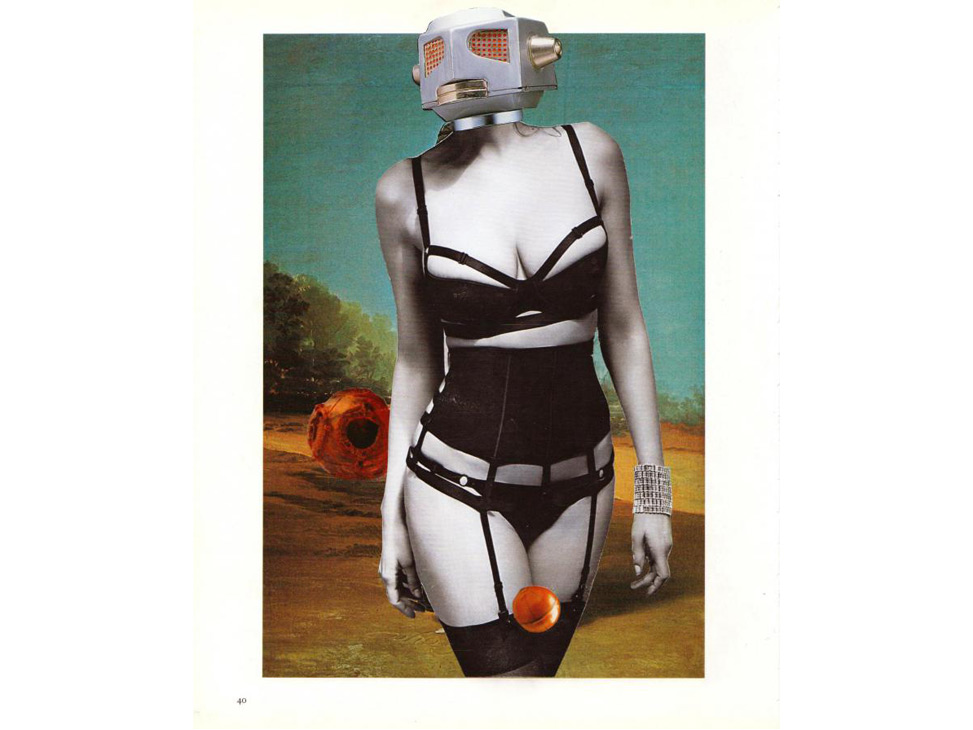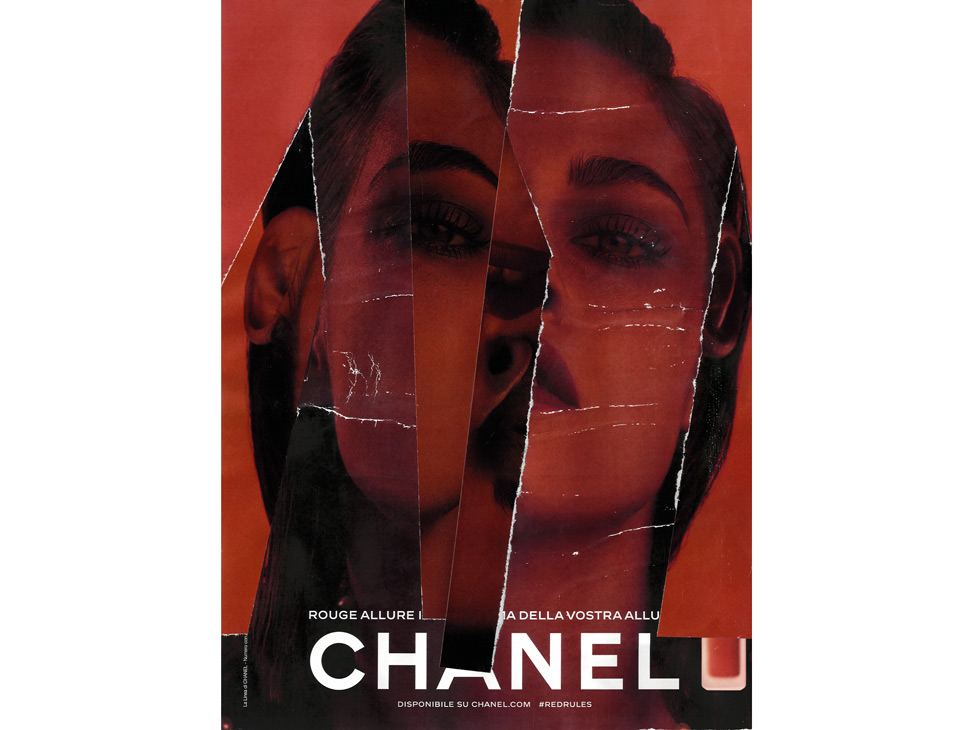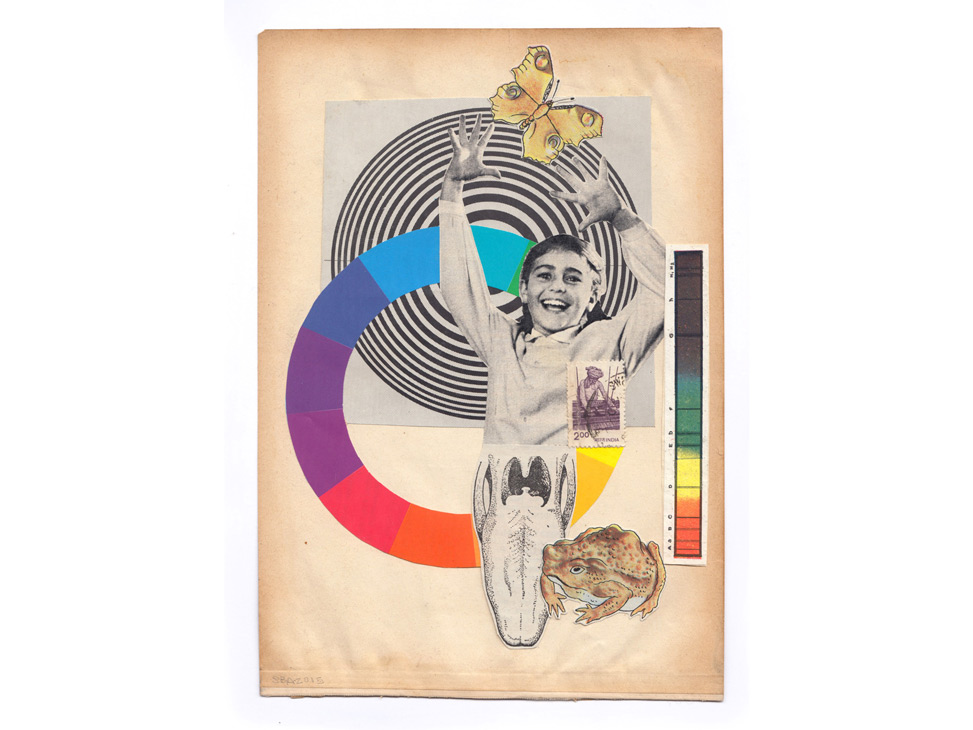 Oltre Collage
Milan, Italy
Year of creation: 2014
Founders: Oltre Collage Collective (Franz Murtas, Zeno Peduzzi, CRANICO, Franz Samsa)
Oltre Collage is a collective of 4 artists. For us it is more like a family, we collaborate perfectly together and rarely accept any new artists.
Oltre Collage main targets are exhibitions, workshop, and our beloved magazine Oltre.
Our most important projects have been exposed at Wop Art Lugano, Todays Fest Turin, Kolaj Magazine Canada and our own magazine. Also important achievements of our collective are Franz Samsa's workshops at the Architecture University of New Castle and Zeno Peduzzi's collage for Tiffany and Co Stores.
Instagram of Oltre Collage:
https://www.instagram.com/oltrecollage
---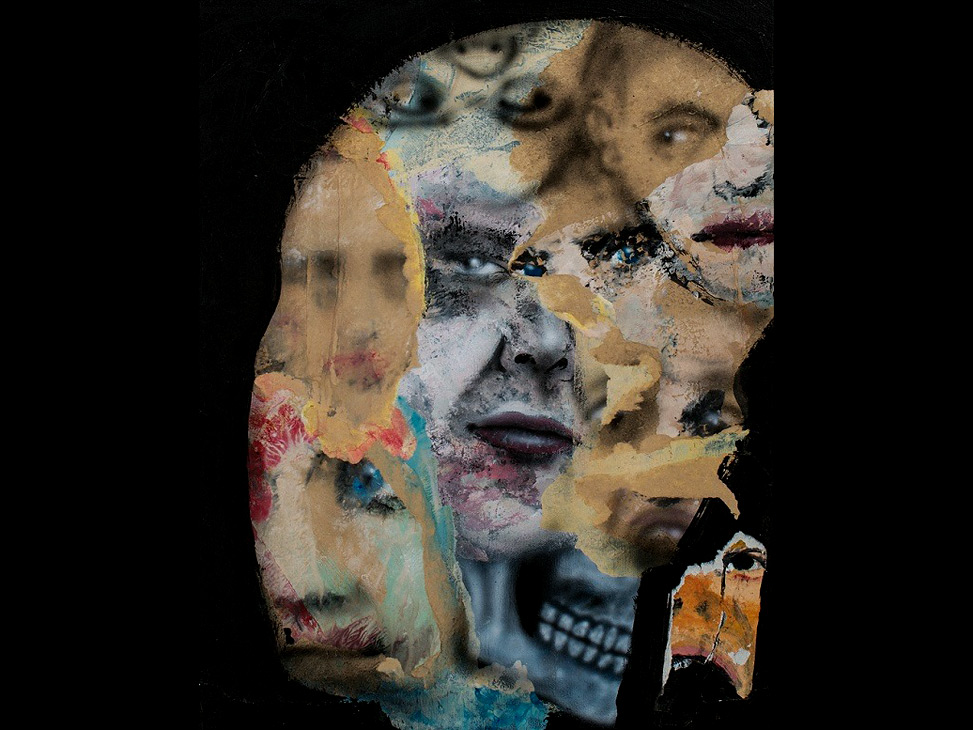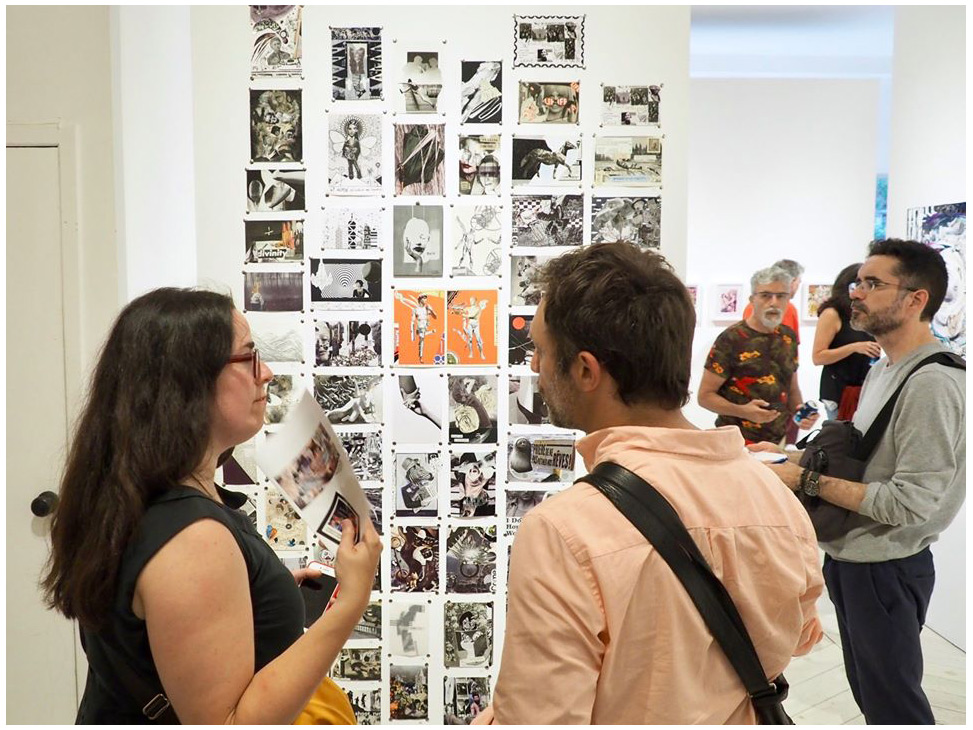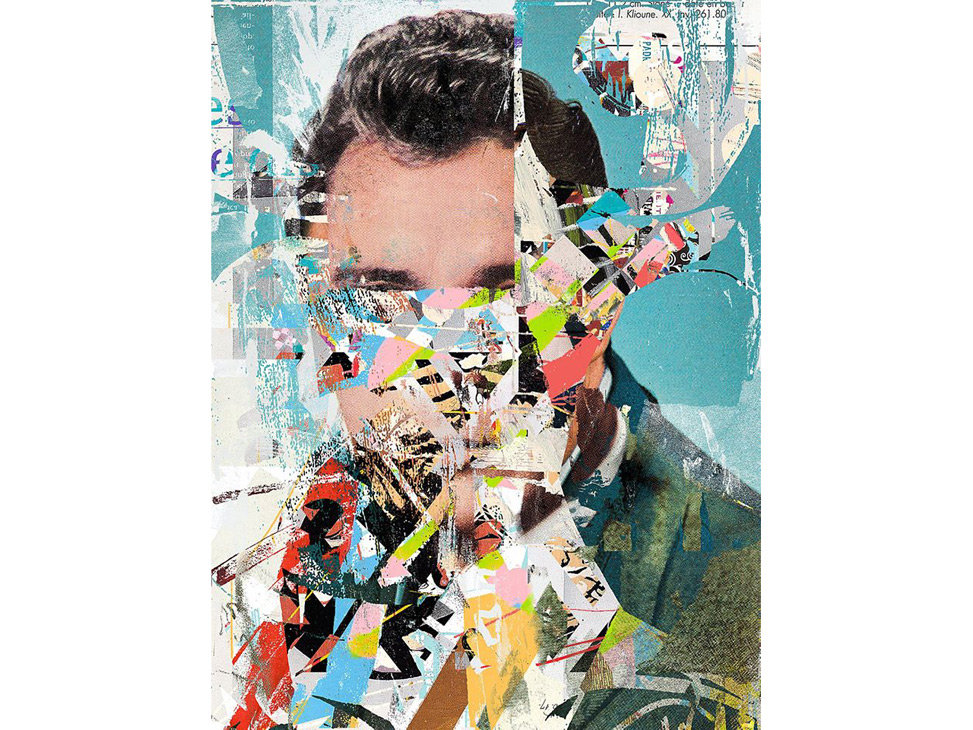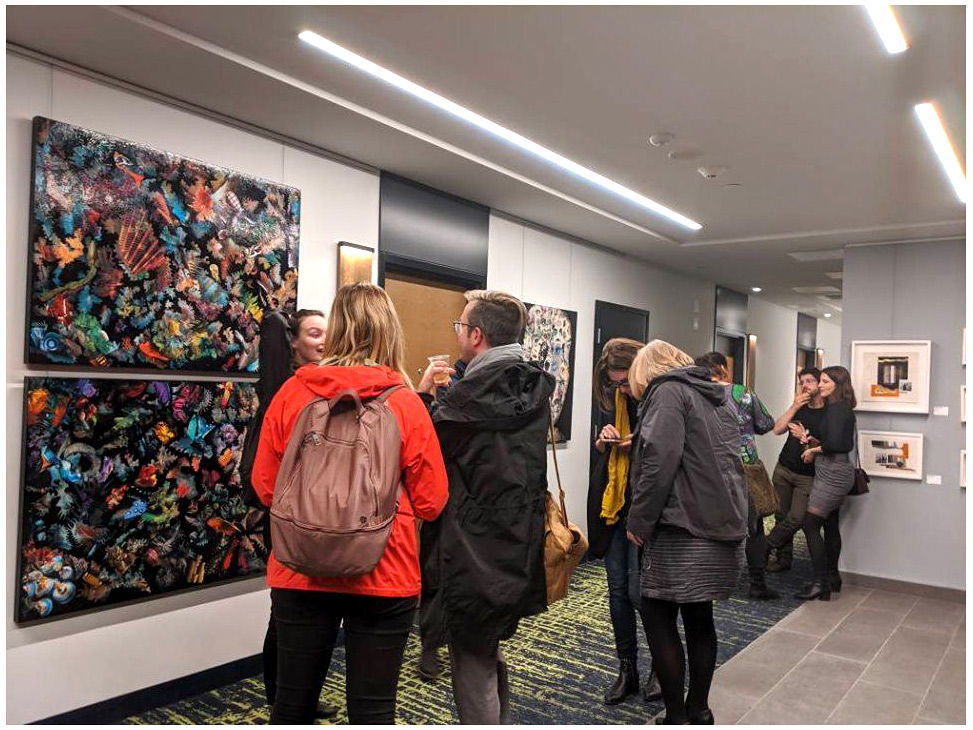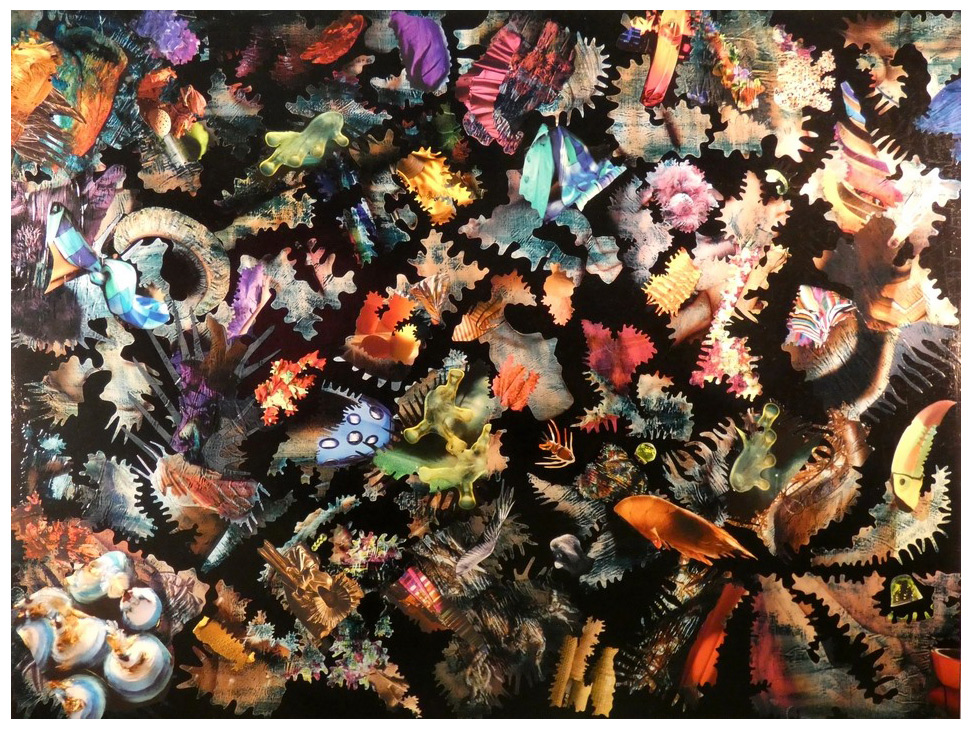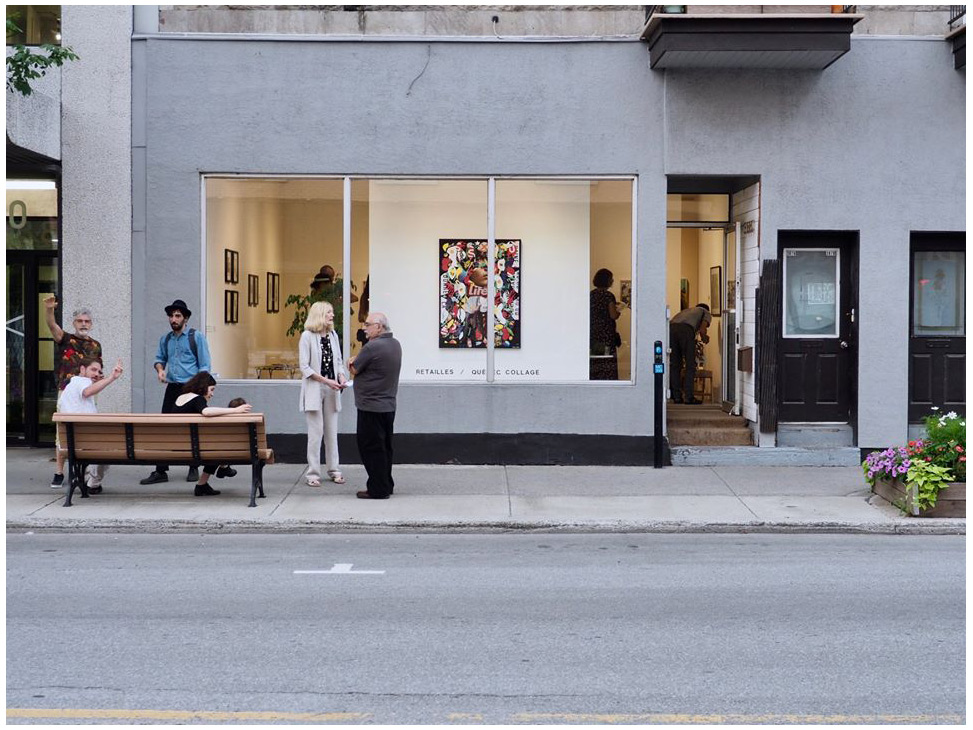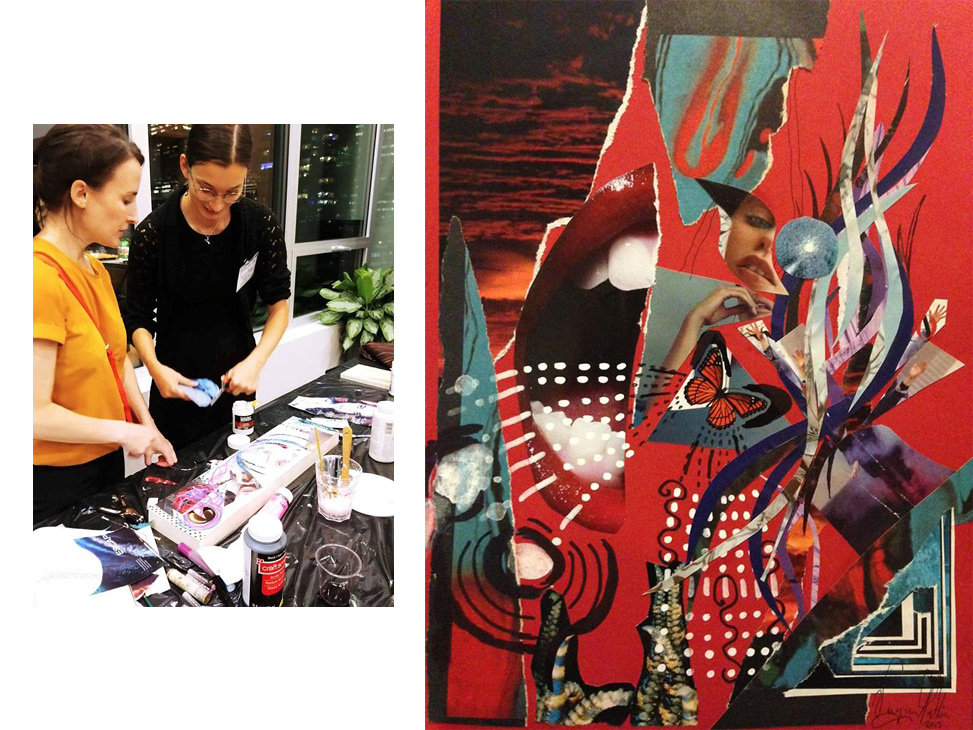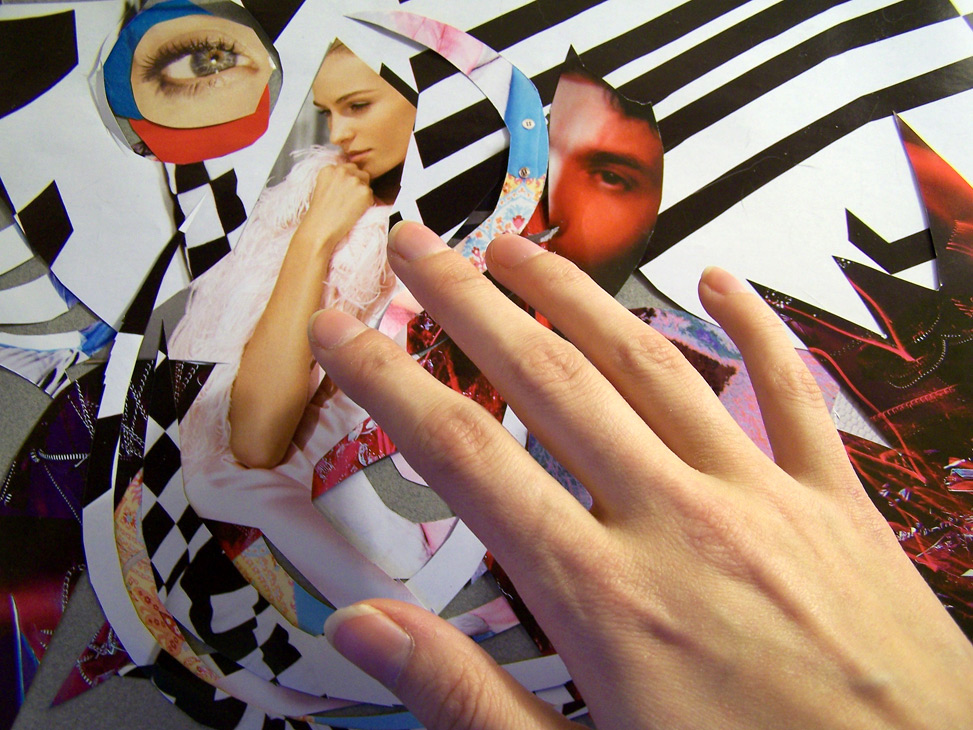 Quebec Collage
Quebec, Canada
Year of creation: 2018
Founder: Virginie Maltais
http://virginiemaltais.com
https://www.instagram.com/virginie_maltaismtl
https://www.facebook.com/virginiemaltais.art
https://www.youtube.com/channel/UCpf3Wp0vqh1Idez6XjUc27g
There is no proper membership, but we want to list as many collagistes Quebecois as we find. This year we have found 120 collagists from Quebec. But we also do open call projects to make connections with other collage communities and share passion for collage.
We make an interview with a new collage artist once a month in French or in English, organize exhibitions, classes, live collage, share and create open calls.
The most significant things in our story are an exhibition with 10 local collagists and an open call with 70 international collagists in Marc Gosselin Gallery.
Website of Quebec Collage: http://quebeccollage.com
Instagram: https://www.instagram.com/quebeccollage
Facebook: https://www.facebook.com/quebeccollage
---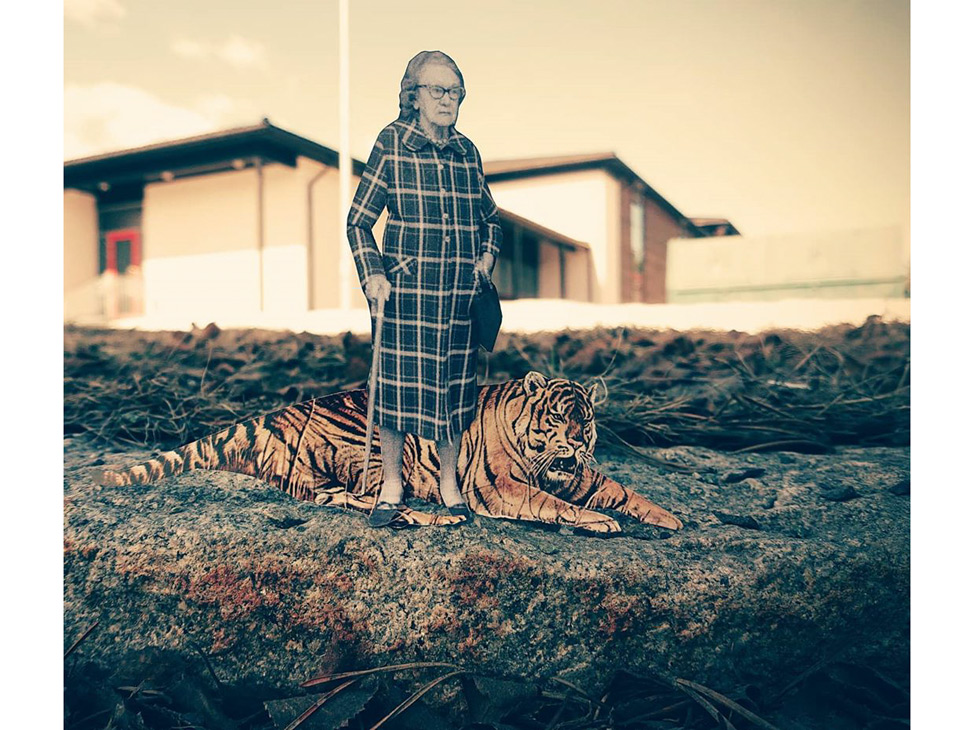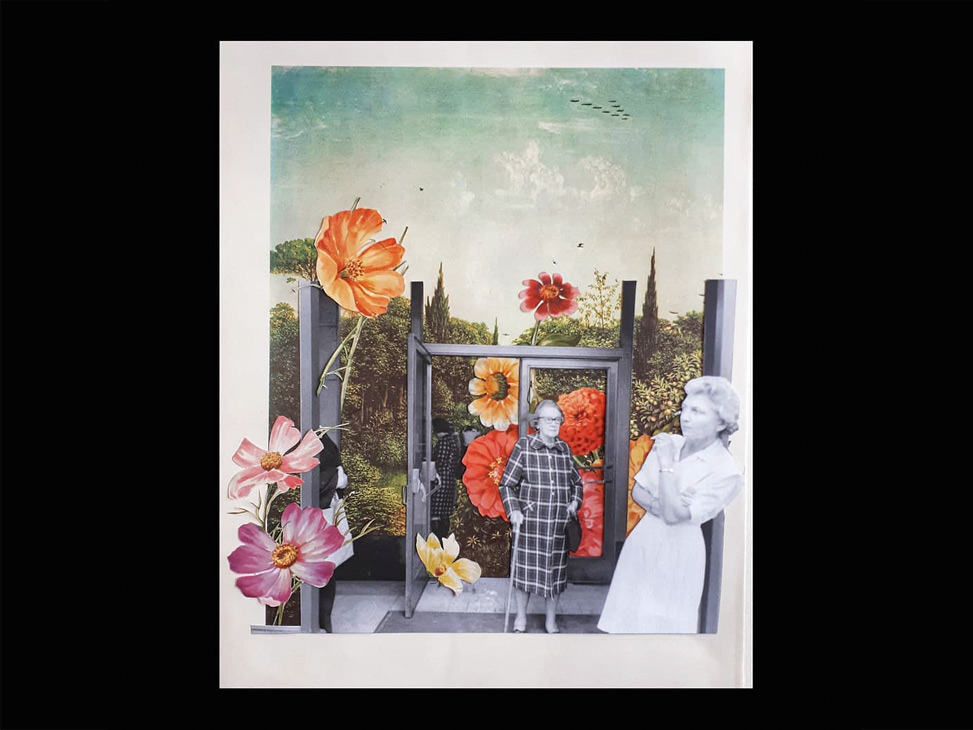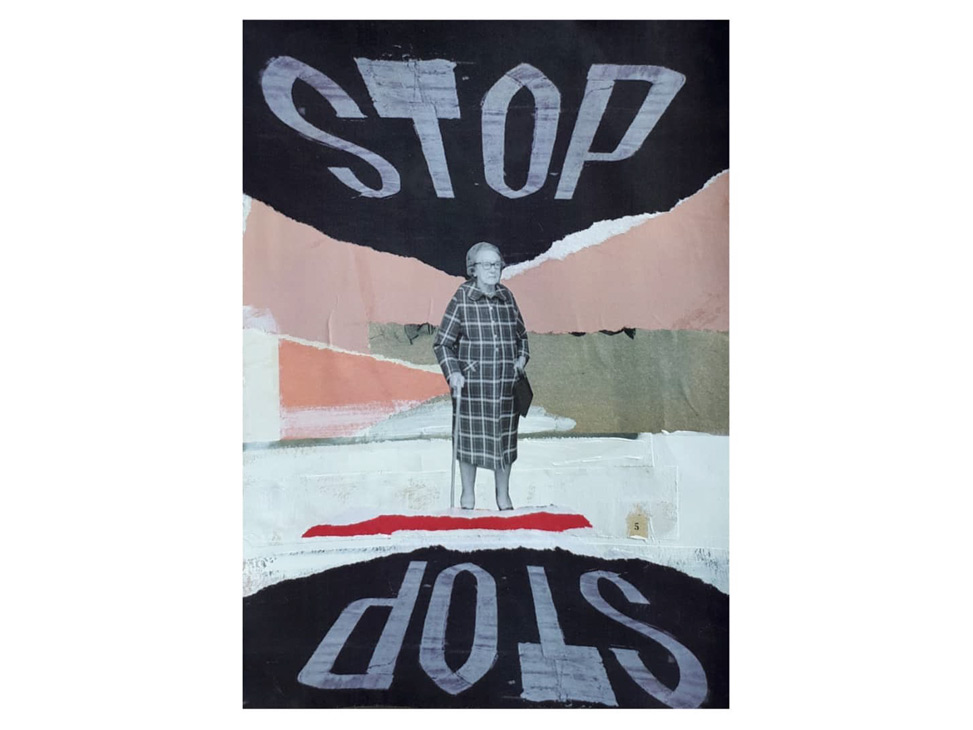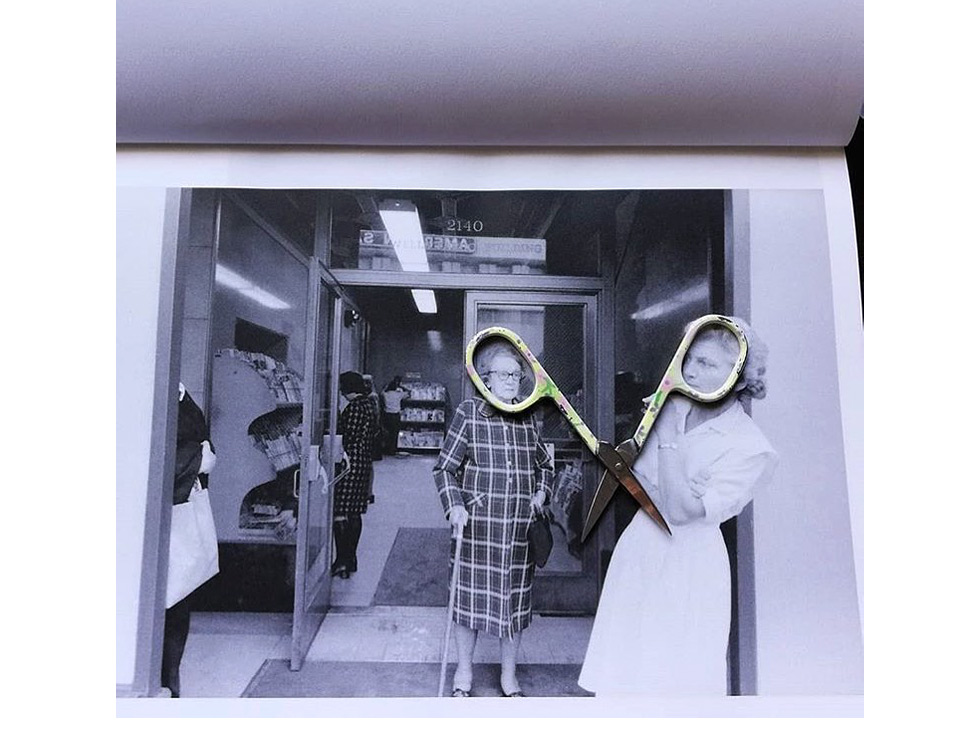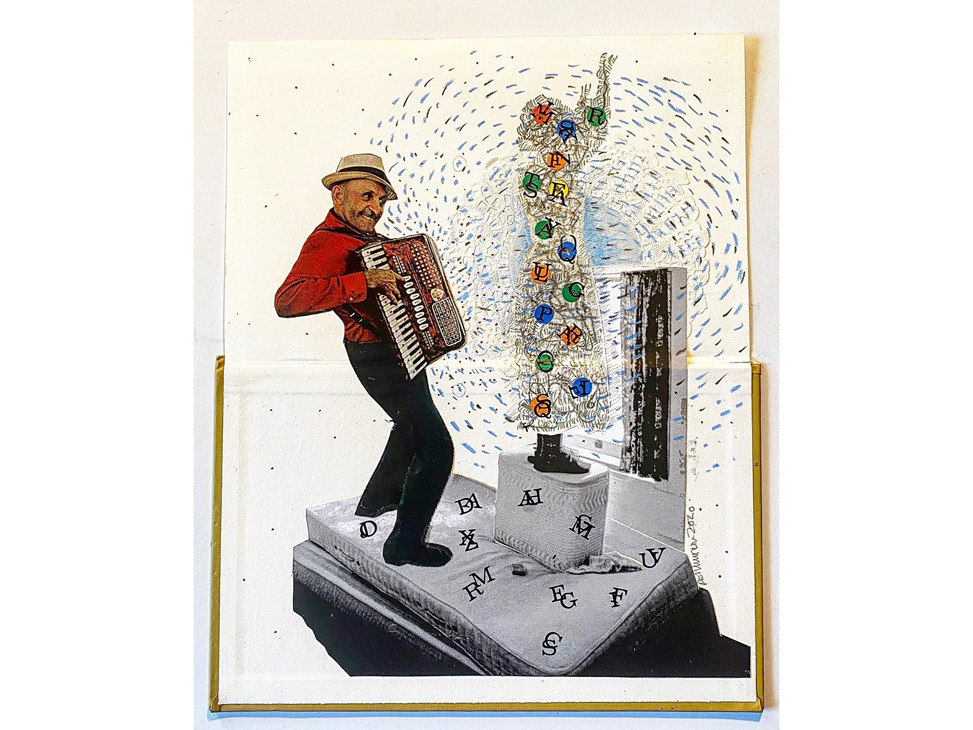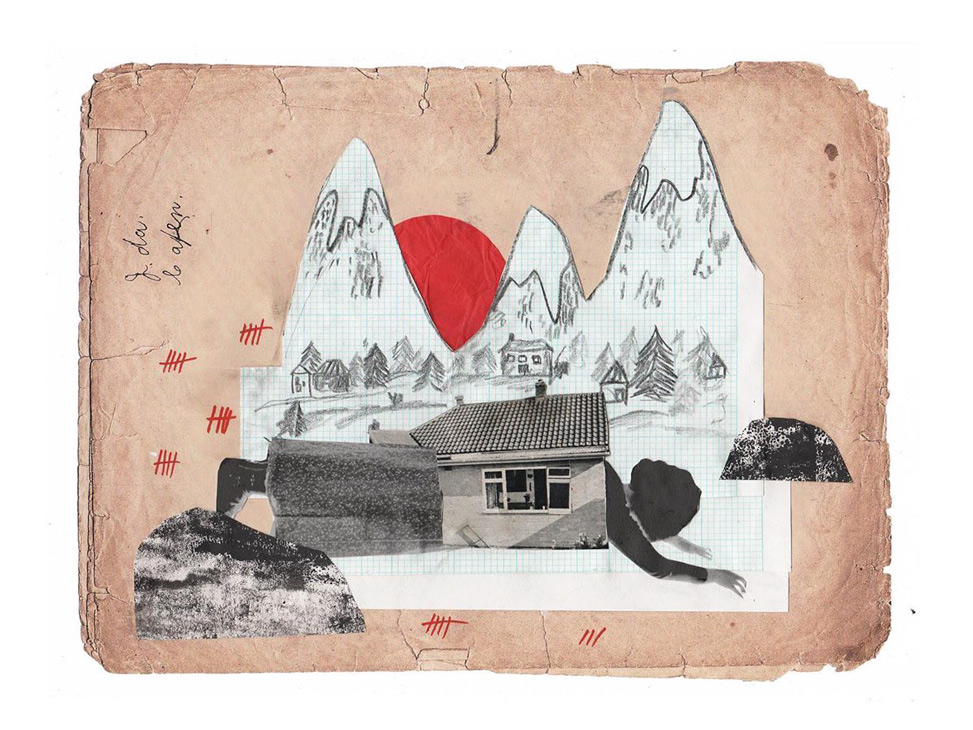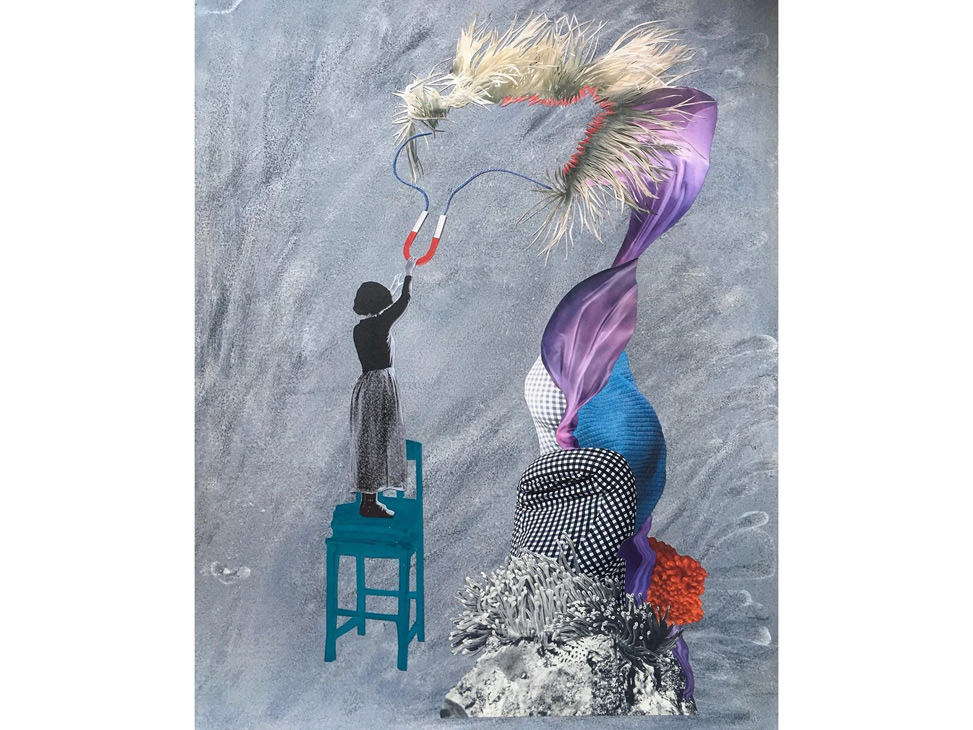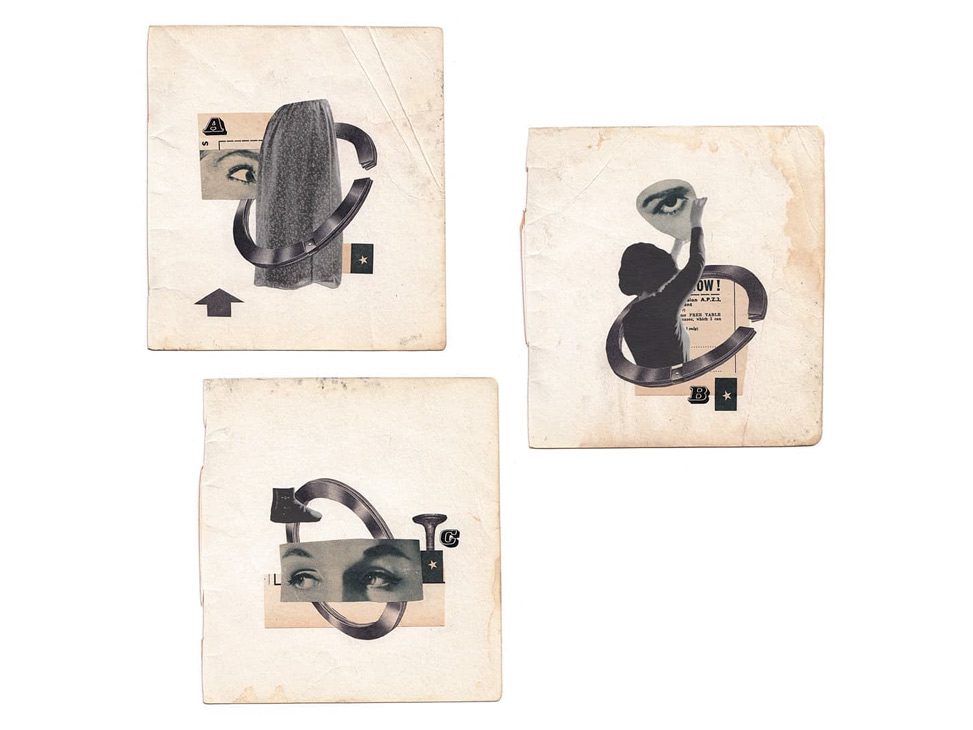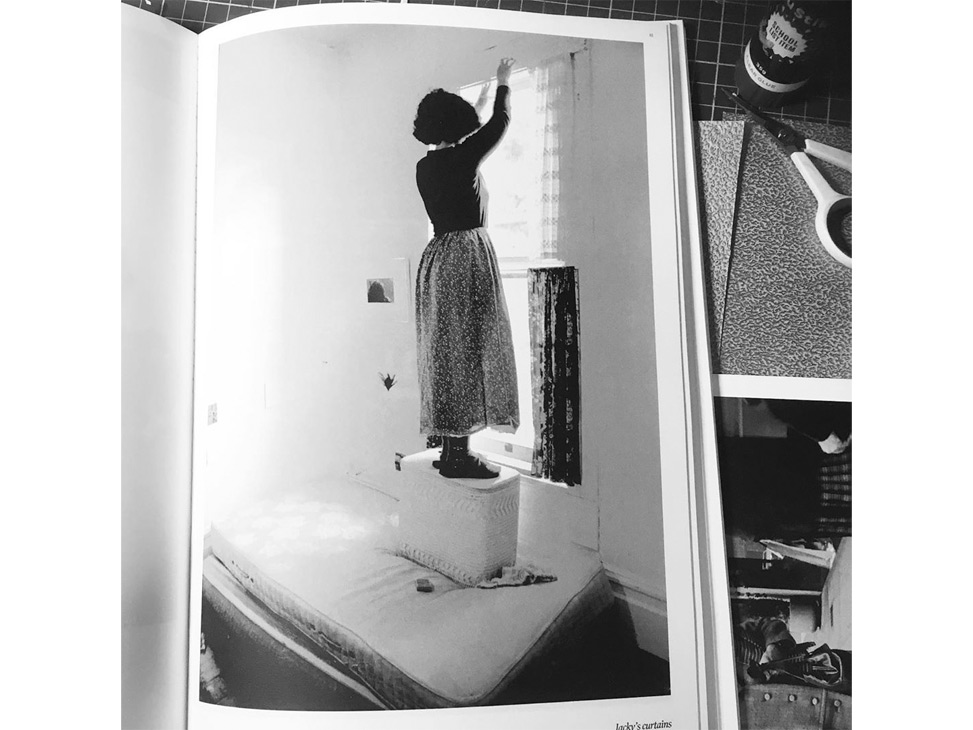 The Collage Club
Various countries
Year of creation: 2016
Founder and organiser: Miss.Printed
http://missprinted.no
https://www.instagram.com/miss.printed
The Collage Club is a group of ± 50 contemporary collage artists who destroy the same book, one page a week. Every week a new page is chosen. Every member makes a collage with it using analog collage techniques. The very diverse results are posted on Instagram.
The club is closed for new members while we cut a current book. When the book ends we make an open call for new members. And after that we start a new book.
We started January 2016 with Ansel Adams photography. From July 2017 it was the photography of J.Carriers book Elementary Calculus which was torn in pieces and transformed into collage art. Februar 2018 we started with Vivian Maier Street Photographer. After that we worked with the colourful book Detroit Nocturne by Dave Jordano. We are currently working with the black and white photography by David Soffa.
In 2020 the members organized an Art Sale for Australia. The profit went to organizations working with Bushfire Relief. Together we raised 3500 AUD.

Instagram of The Collage Club: https://www.instagram.com/thecollageclub
---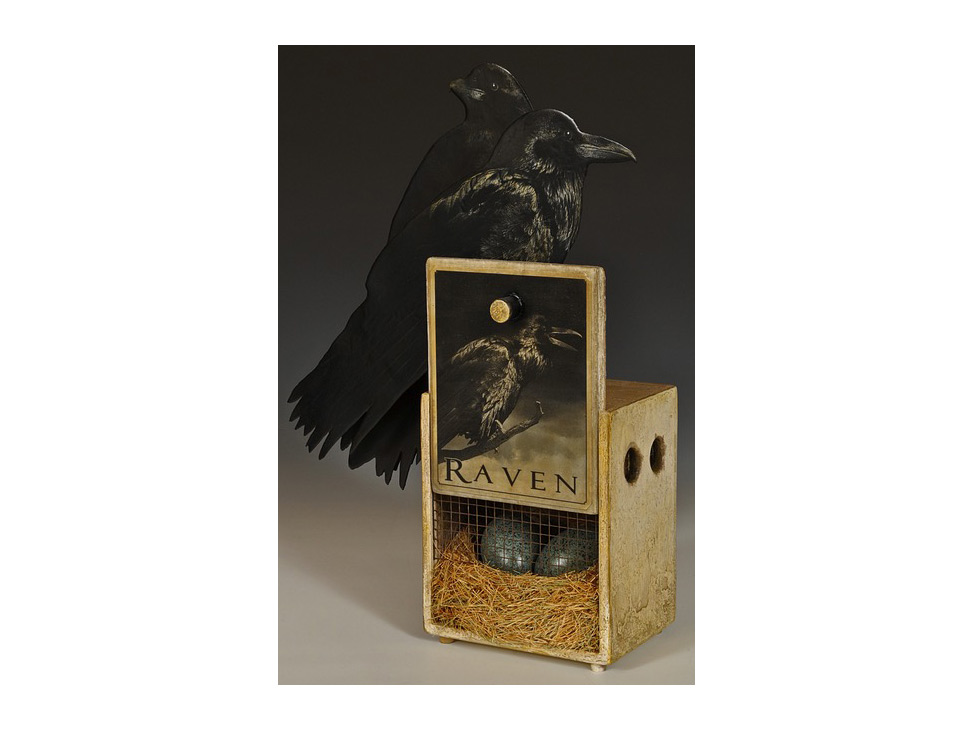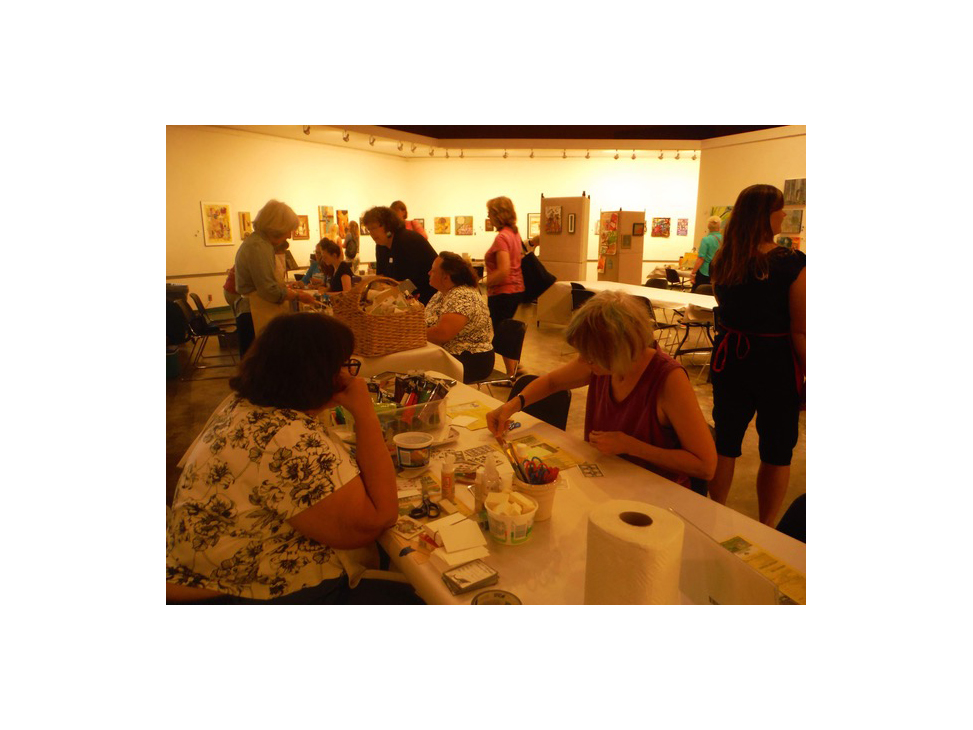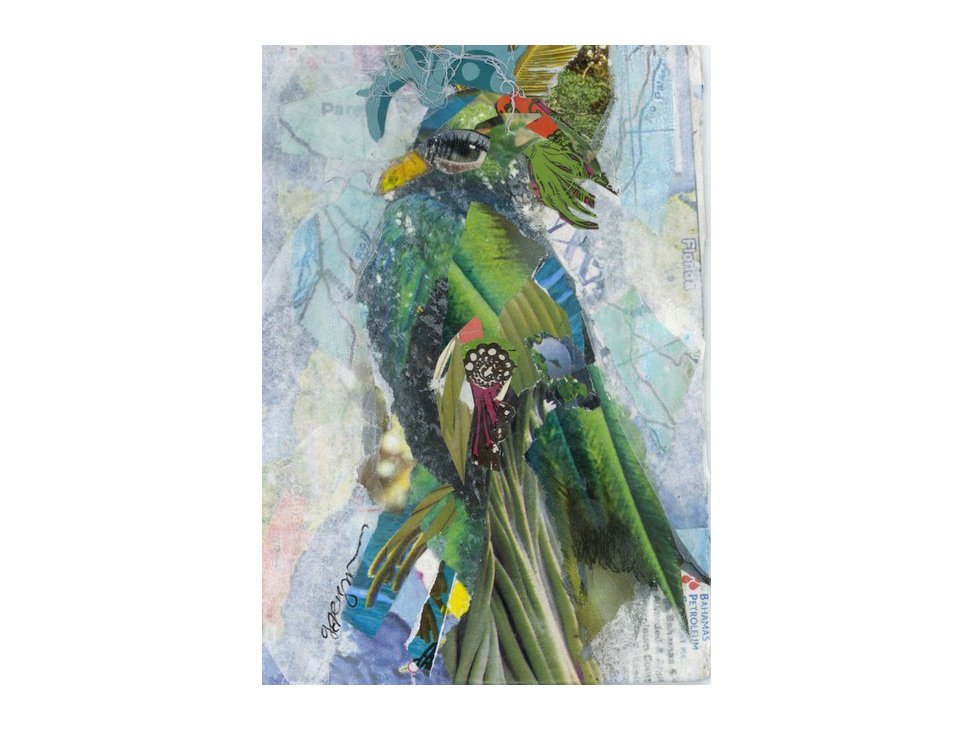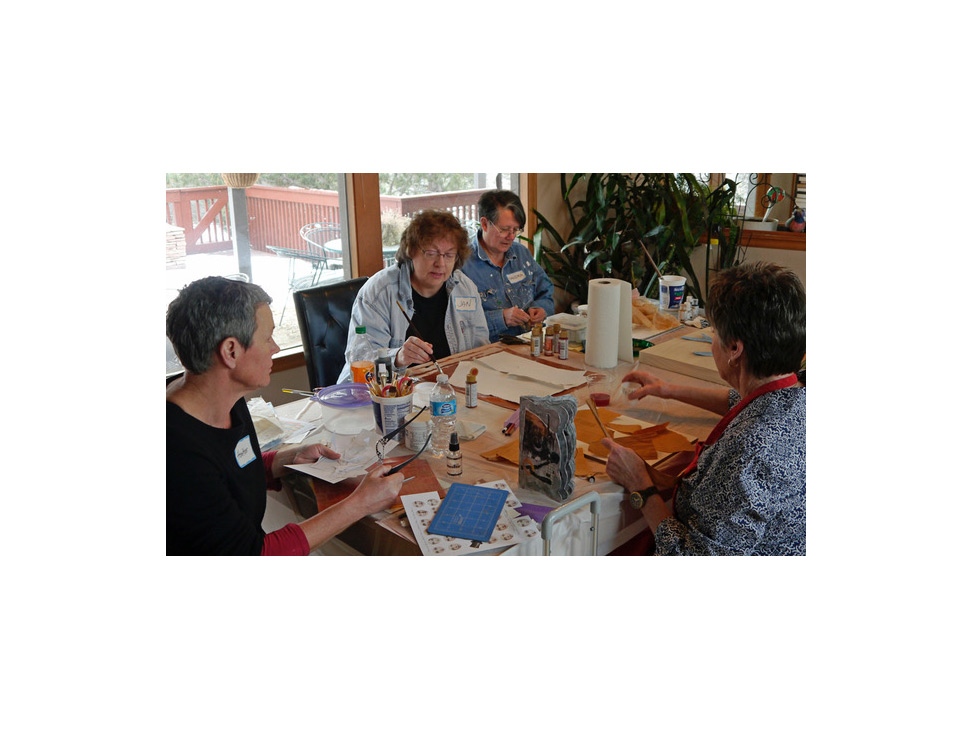 Rocky Mountain Collage Society
based in Grand Junction, Colorado but with members throughout Colorado
Year of creation: 2007
Founders:
Susan Stanton http://www.susanstantonart.com
Gayle Gerson https://www.gaylegerson.com
In 2020 we have 38 members. We always welcome new members. Members pay dues of $30 a year to join.
Our collage society holds a Members' Biennial Exhibit at our local Art Center in Grand Junction. This year we will hold our 6th Biennial Exhibit. In conjunction with this exhibit, we bring in a nationally known mixed media instructor for a two day workshop. We hold general meetings 4 times a year and actively seek exhibit venues for our members. We also have organized three Collage Expos where we invite the general community to learn different techniques and generally promote the fine art of collage. We have also participated in World Collage Day by doing impromptu collage projects in one of our local coffee shops. We have hosted the National Collage Society's Small Format Exhibit twice in Grand Junction and have done the administrative work for that.
We believe our most significant project is the Collage Expo. We have received two community grants and as a result are able to reach families and individuals to introduce them to the art of collage.
Website of Rocky Mountain Collage Society: http://rockymountaincollagesociety.org
---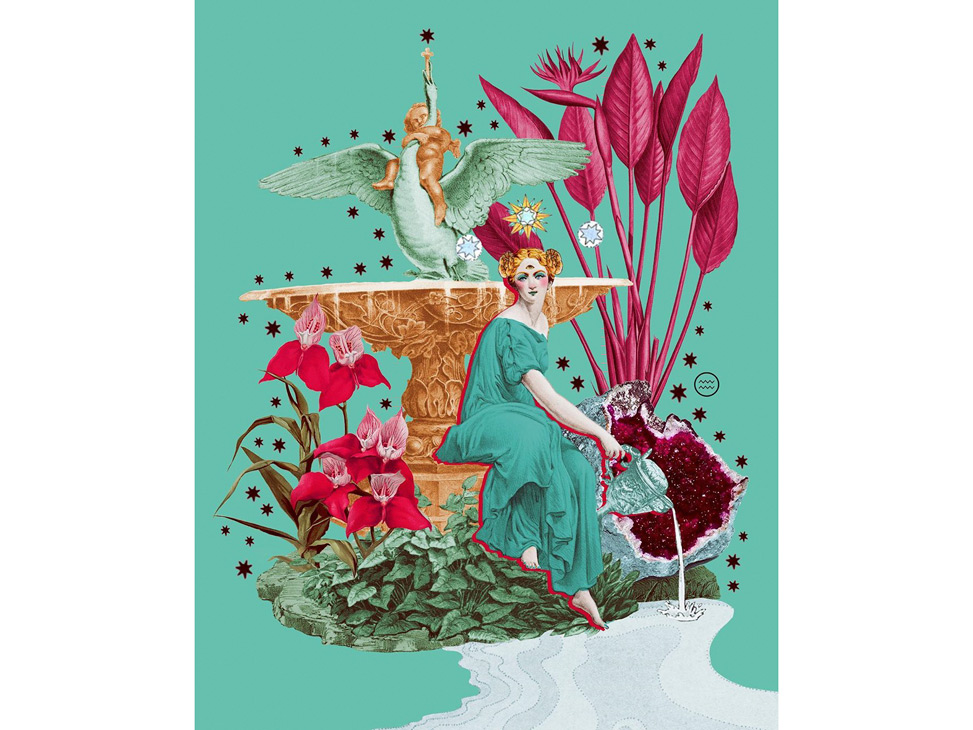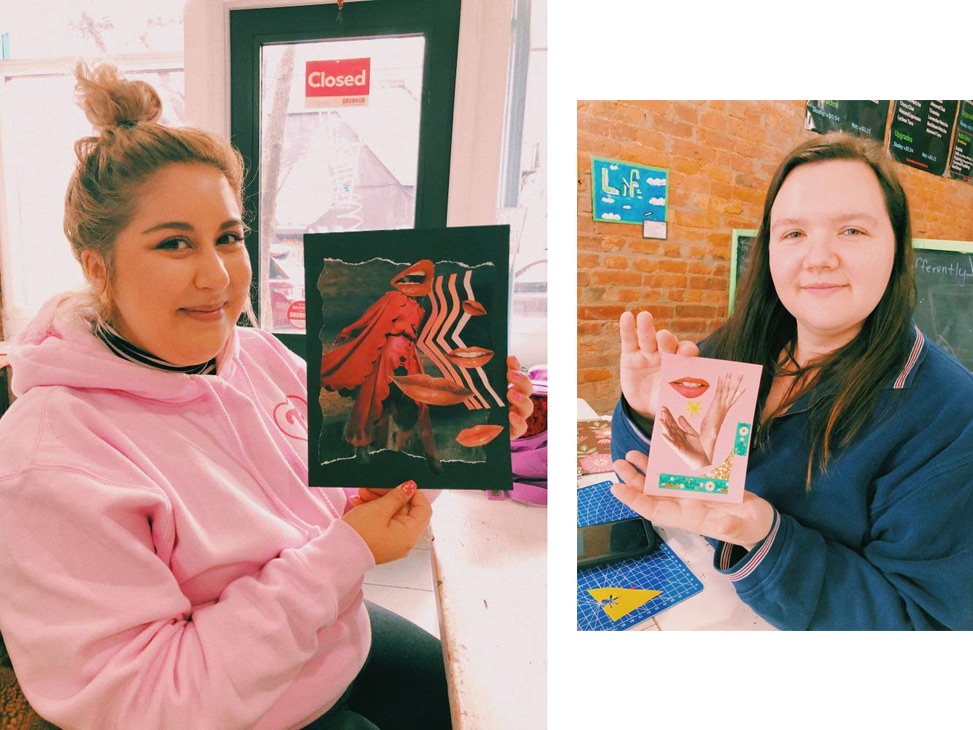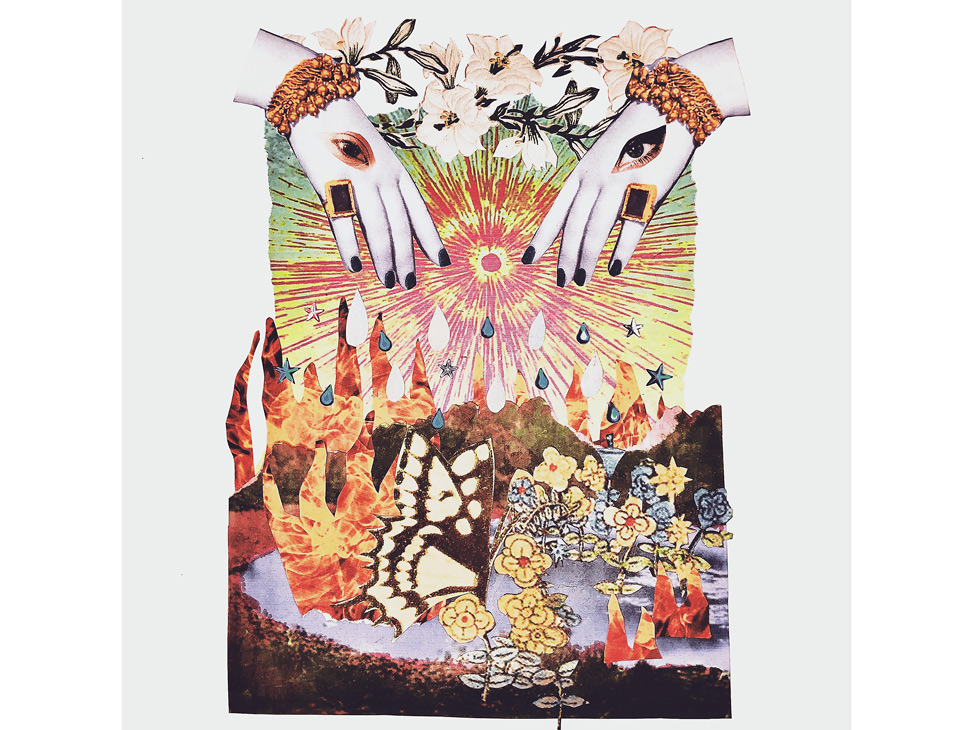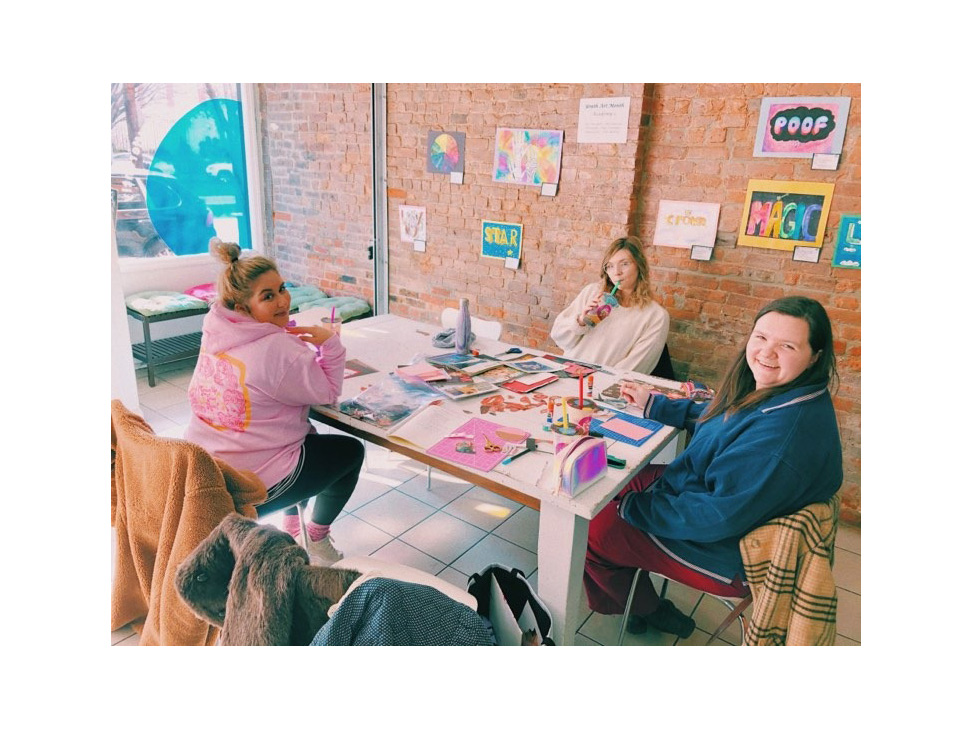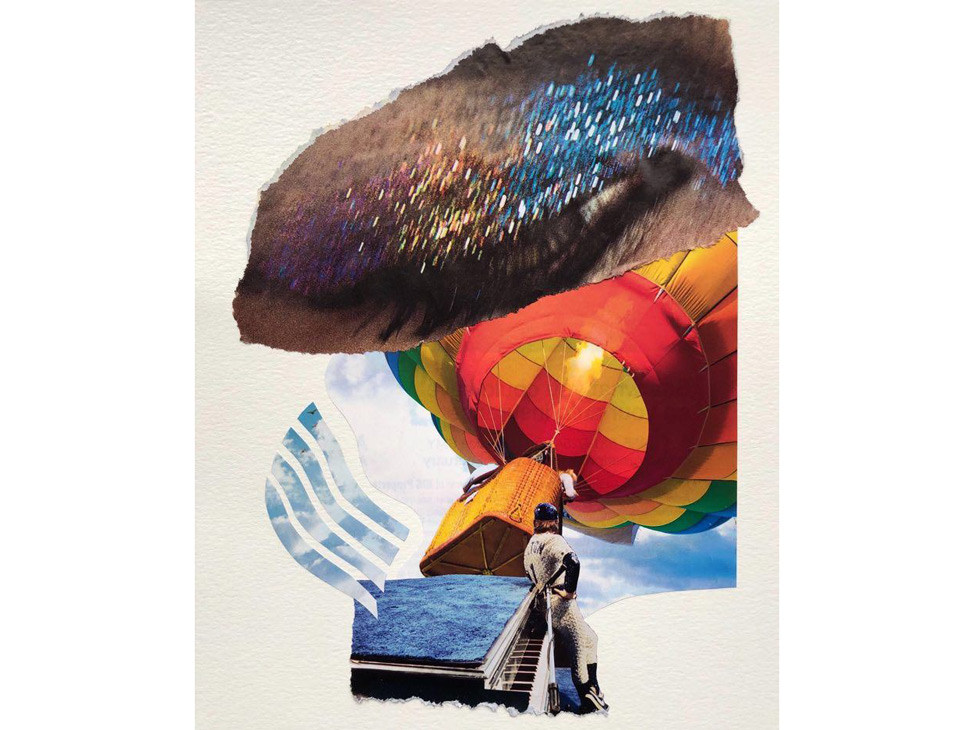 Jersey City Collage Club
Jersey City, New Jersey, USA
Year of creation: 2020
Founder: Jasmine Romani-Romero
https://www.instagram.com/prim__cess
https://primcessart.wixsite.com/primcess
As we just formed this January, we currently have 3 official members, and are seeking more. Right now, folks can apply by direct messaging our Instagram, @jccollageclub. We don't have a rigorous application process, as we aim to be inclusive and diverse. We're more like a support group for collagists.
The Jersey City Collage Club, when not meeting in person, communicates through Slack. Due to COVID-19, we now have monthly meetings virtually. We invite each member to do one collage a week for the club. Our aim is to share tips and tricks with each other, give each other feedback on our work, and encourage each other to create and organize collage-related projects.
As a collective, we also just want to share our love of collage and show others how therapeutic and stimulating it can be. Since we only recently formed, we are currently planning to hold a virtual collage exhibit and create a collage Quaran-zine. I'd eventually like the club to take part in workshops and form our own open calls for others to join. I'm very much interested in creating opportunities/programming that give back to the community in some way.
Website of Jersey City Collage Club: https://primcessart.wixsite.com/jcclub
Instagram: https://www.instagram.com/jccollageclub
---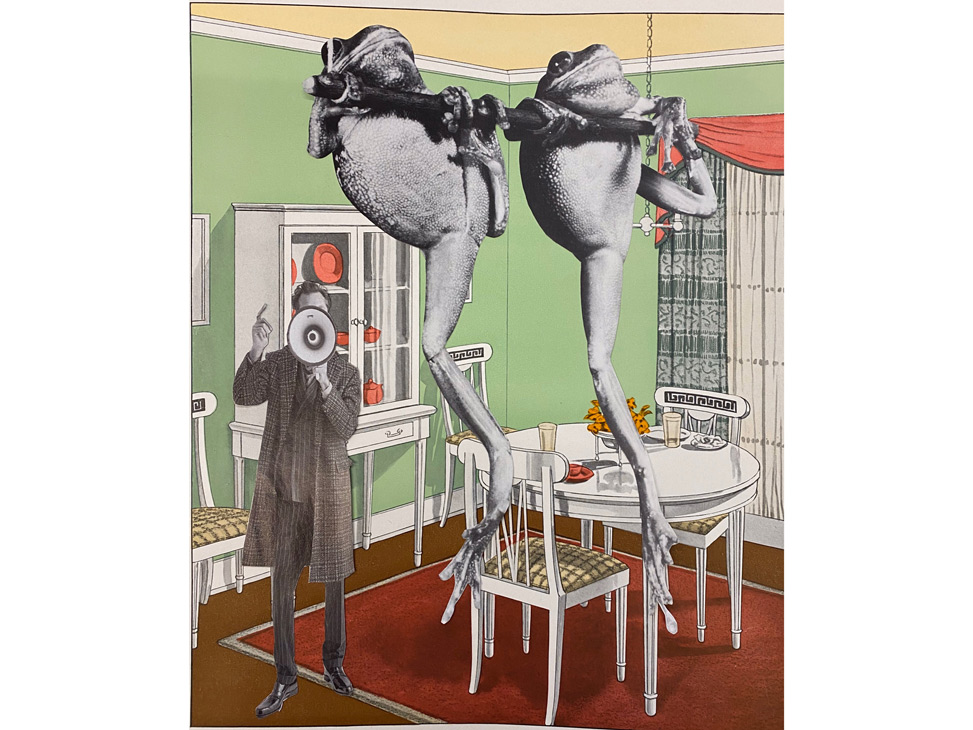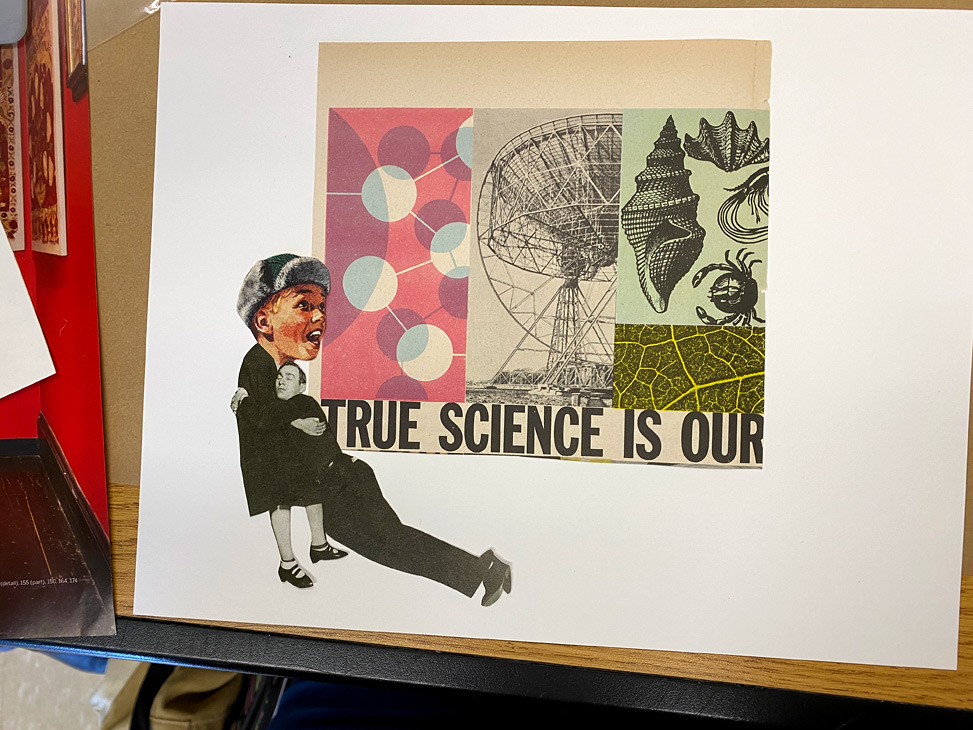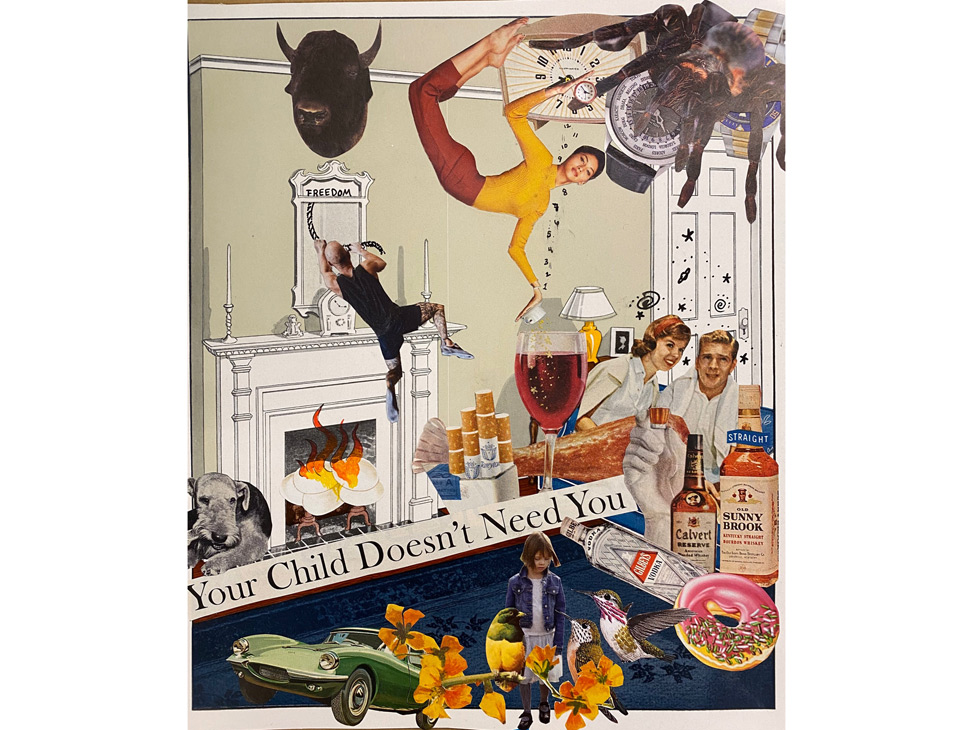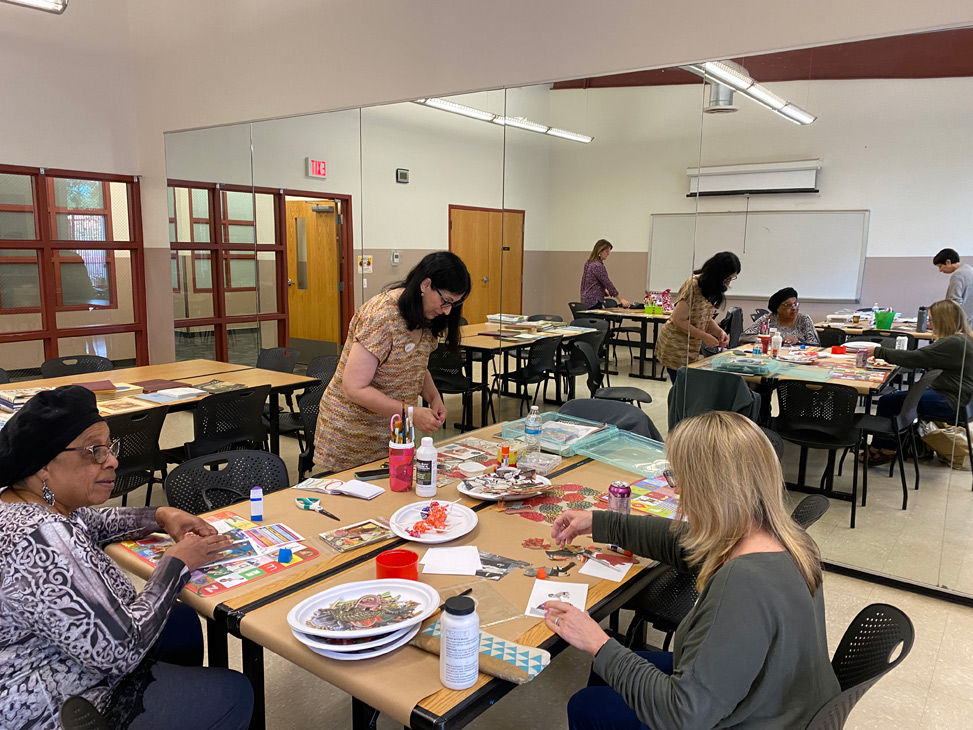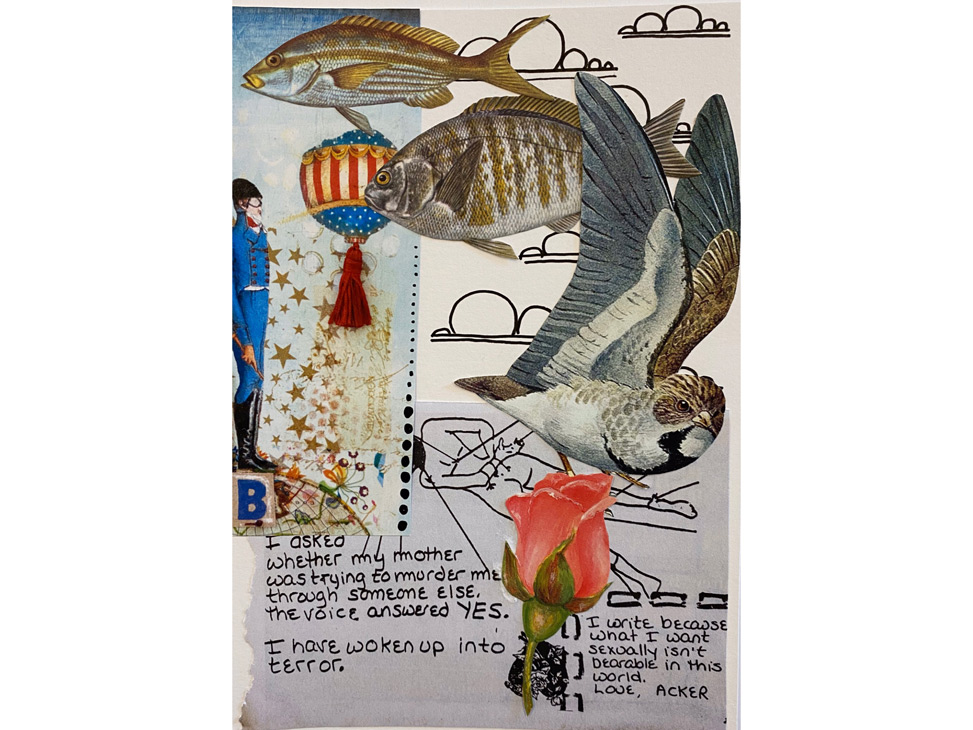 Arizona Collage Collective
Scottsdale, Arizona, USA
Year of creation: 2019
Founder: Suzanne Winkel
https://www.instagram.com/nayesmacdonald
We have around 80 members who have joined through the app: Meetup.com
Everyone is welcome! We meet once a month and create collages.
We were planning a World Collage Day celebration on May 9 before the
Covid-19 virus closed everything down. Now we are mailing collage packets to artists all over the world and they will post their collages to our hashtag: #arizonacollagecollective on May 9th.
Arizona Collage Collective on Meetup: https://www.meetup.com/ru-RU/Arizona-Collage-Meetup-Group
Instagram: https://www.instagram.com/arizonacollagecollective
---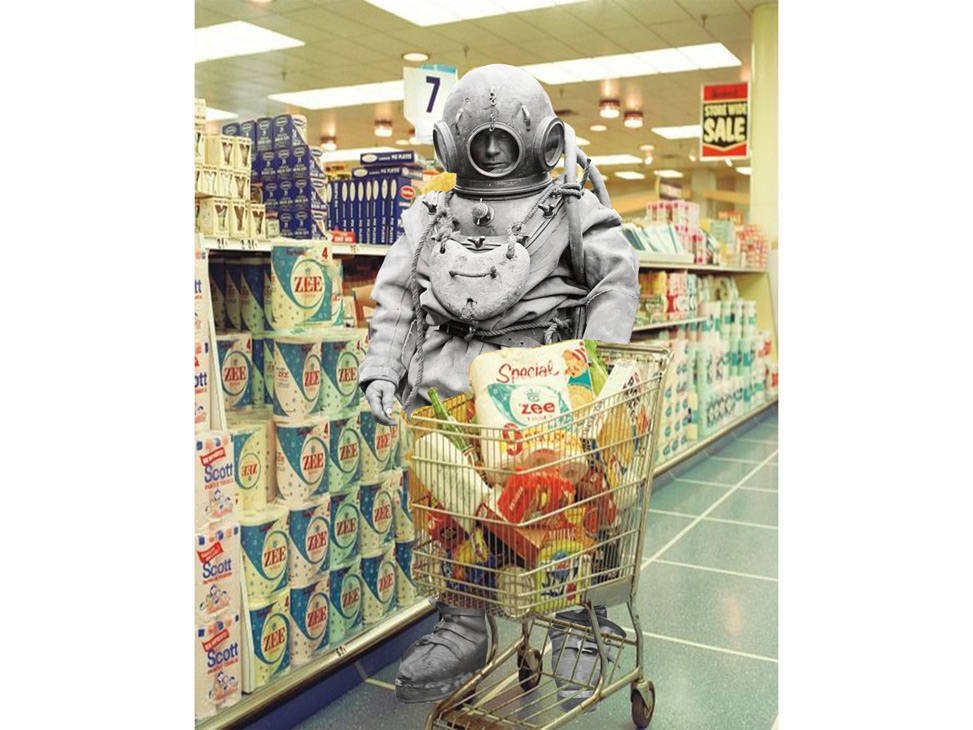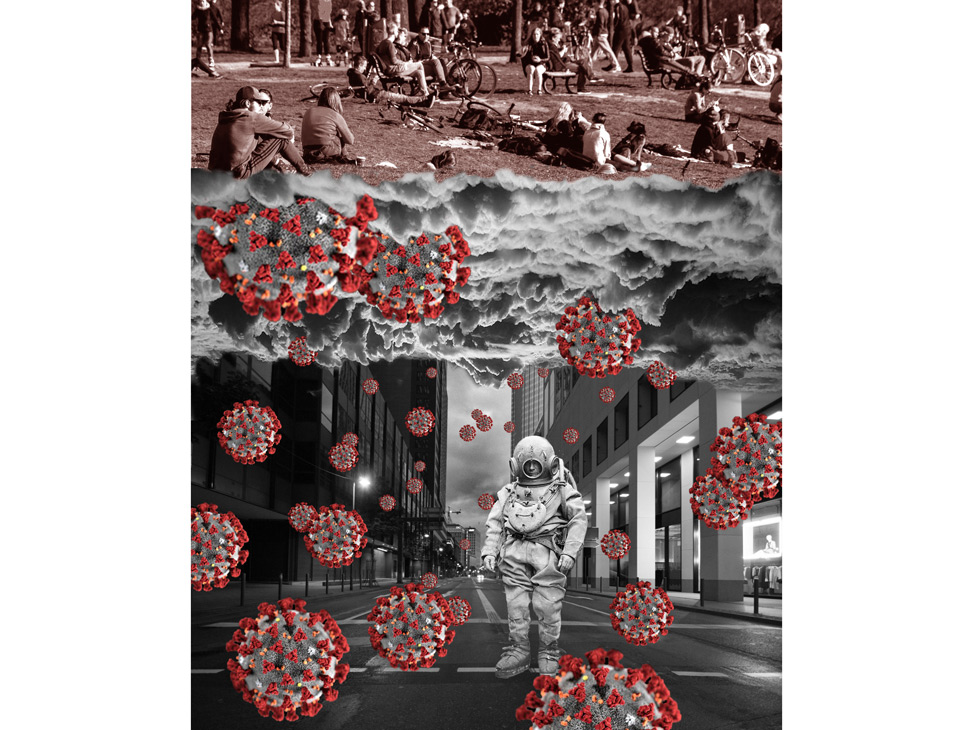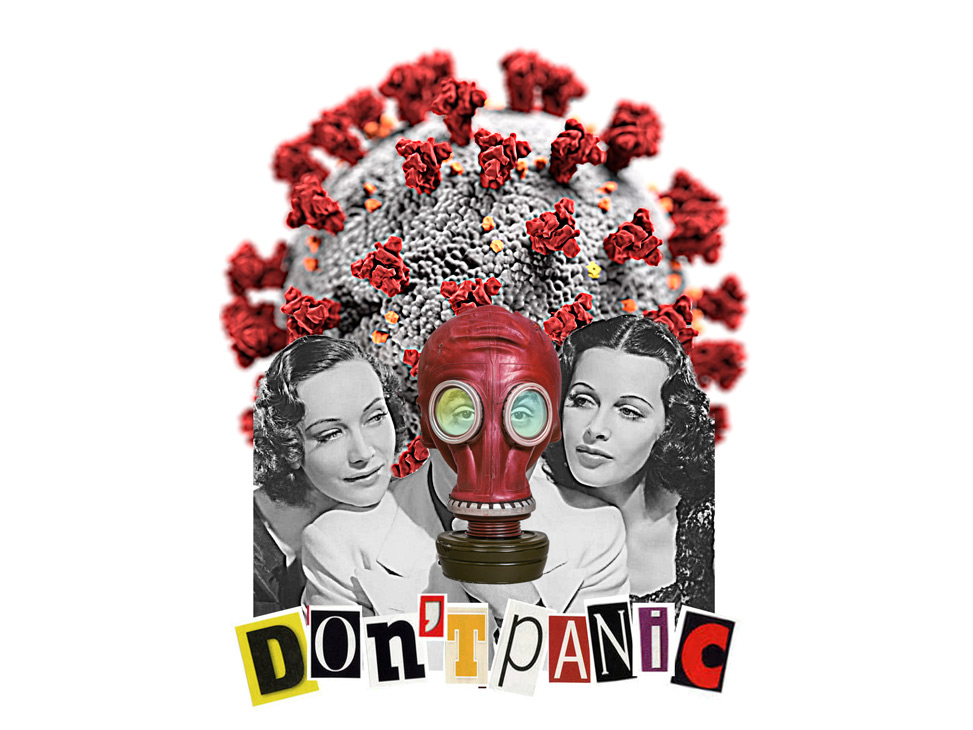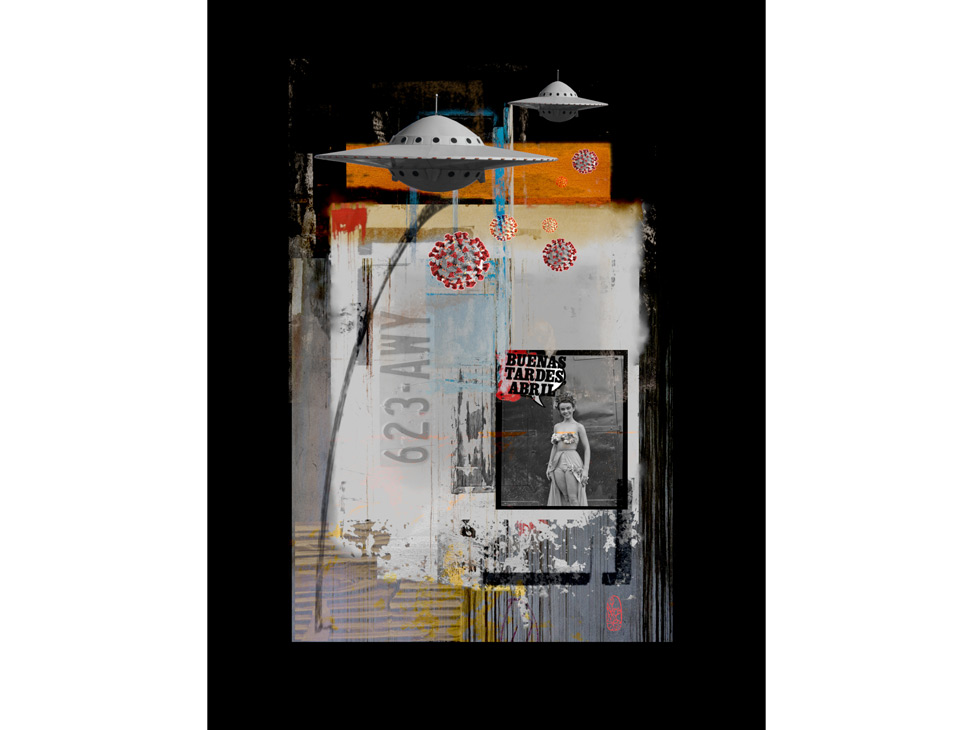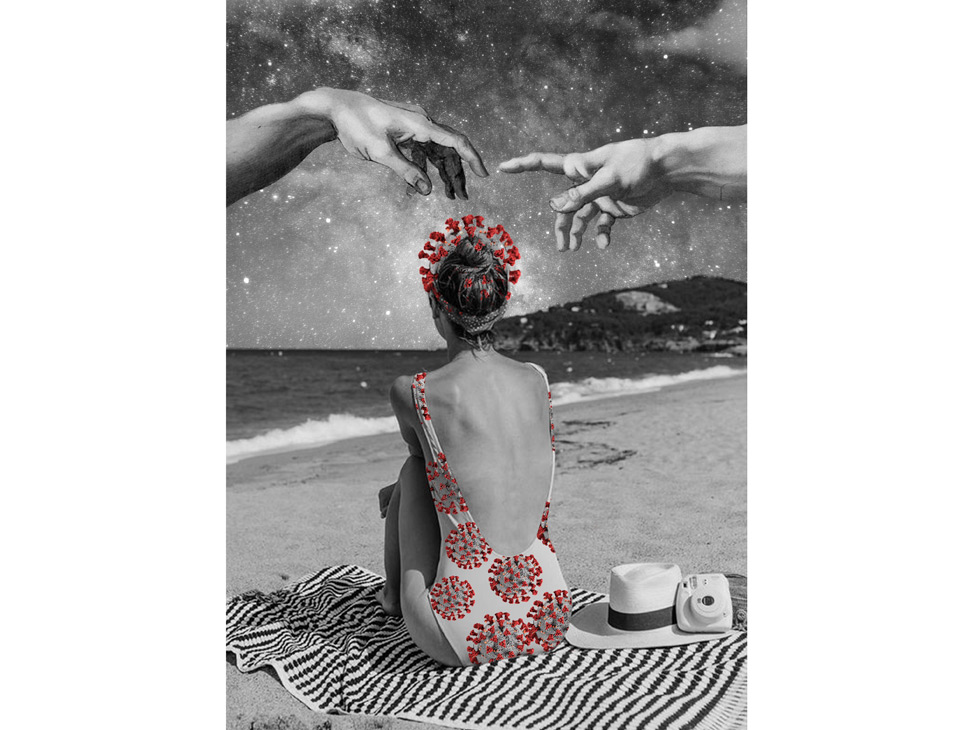 Paris Collage Collective
Paris, France — headquarters, members — all over the world
Year of creation: 2018
Founder: Petra Zehner
https://petrazehner.com
https://www.instagram.com/petrazehner.art
We are an international collage collective, inclusive not exclusive, and open to both digital and analog collage artists from all around the world. Participation is free. There is no such thing as an official membership. We currently have between 150 and 200 people participating in our weekly challenges and open calls.
We host weekly creative challenges since January 2019 (a new image prompt is published every Monday), and open calls and extra projects (Women's Day, Earth Day, etc.) – we are in the process of organizing regular meet-ups and workshops in Paris. We co-organized our first exhibition a couple of months ago. More shows and exhibitions were in the making, but thanks to Corona virus and quarantine, everything is on hold. We are also in touch with other collectives.
Website of Paris Collage Collective: https://pariscollagecollective.com
Instagram: https://www.instagram.com/pariscollagecollective
---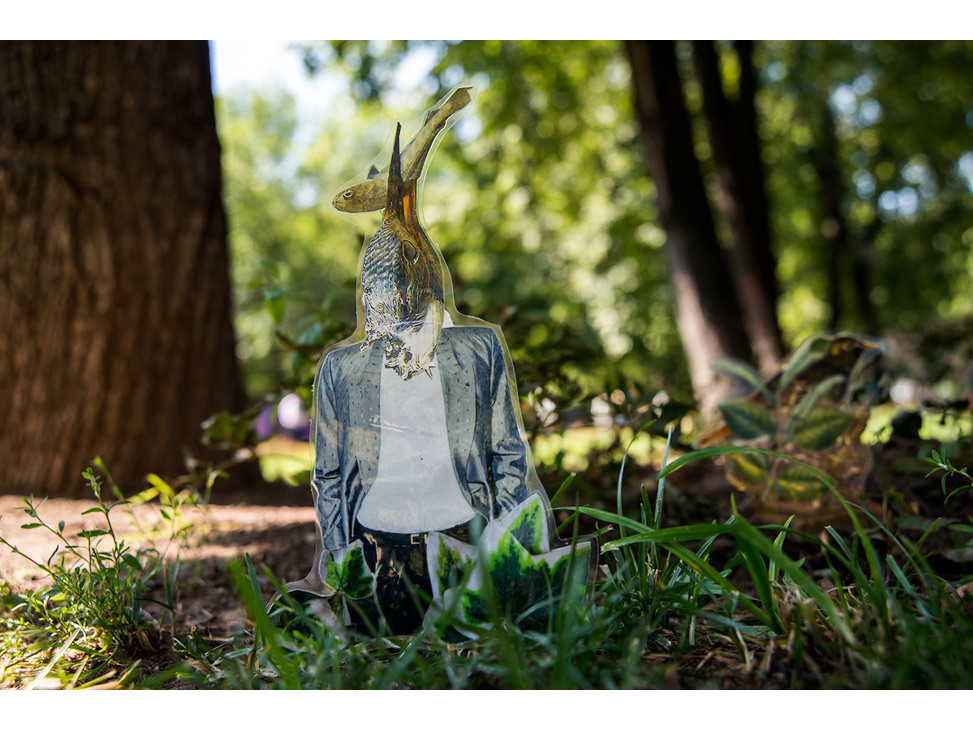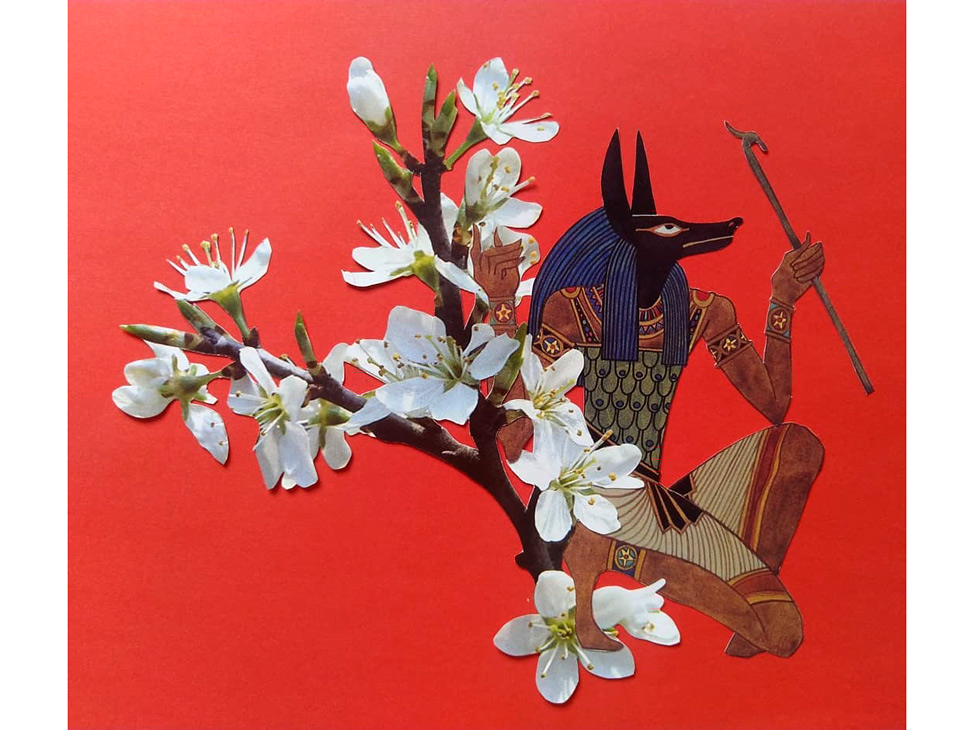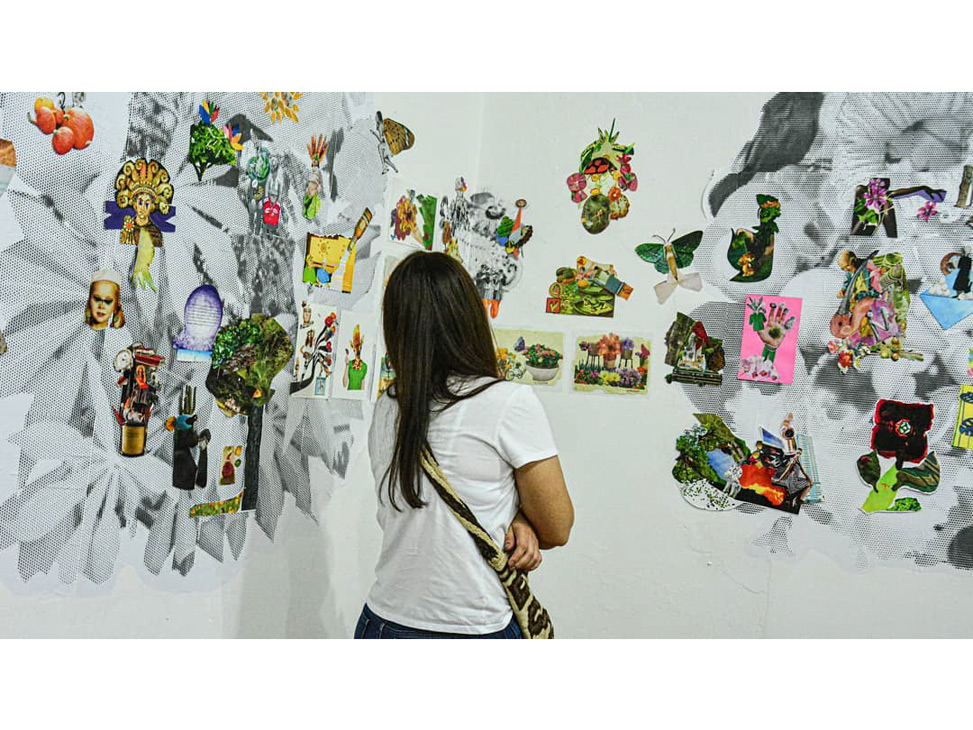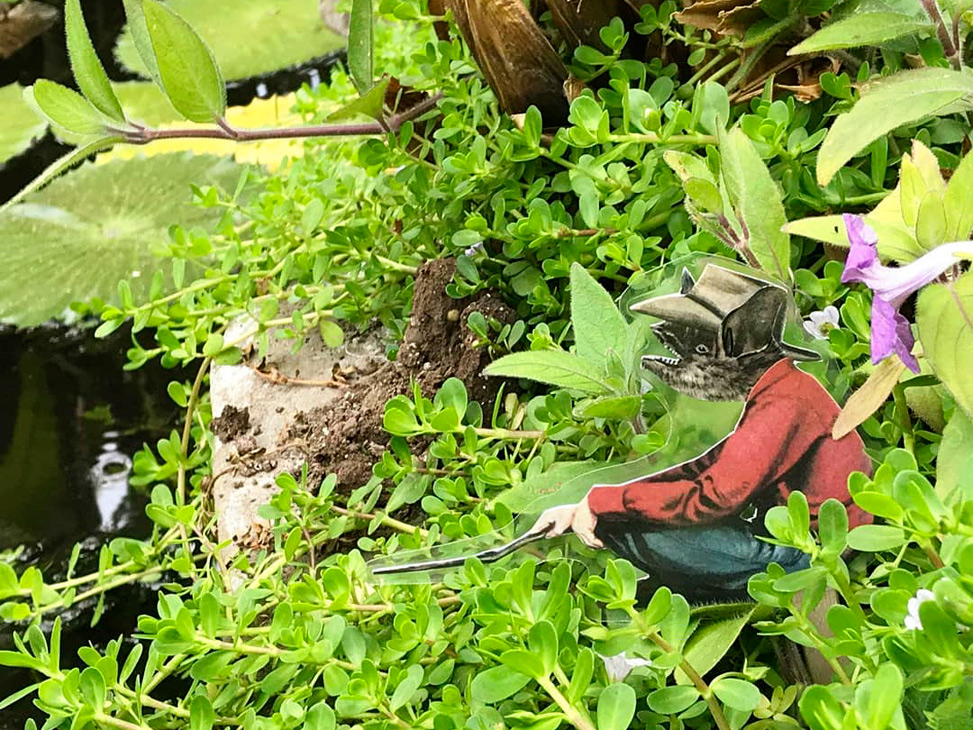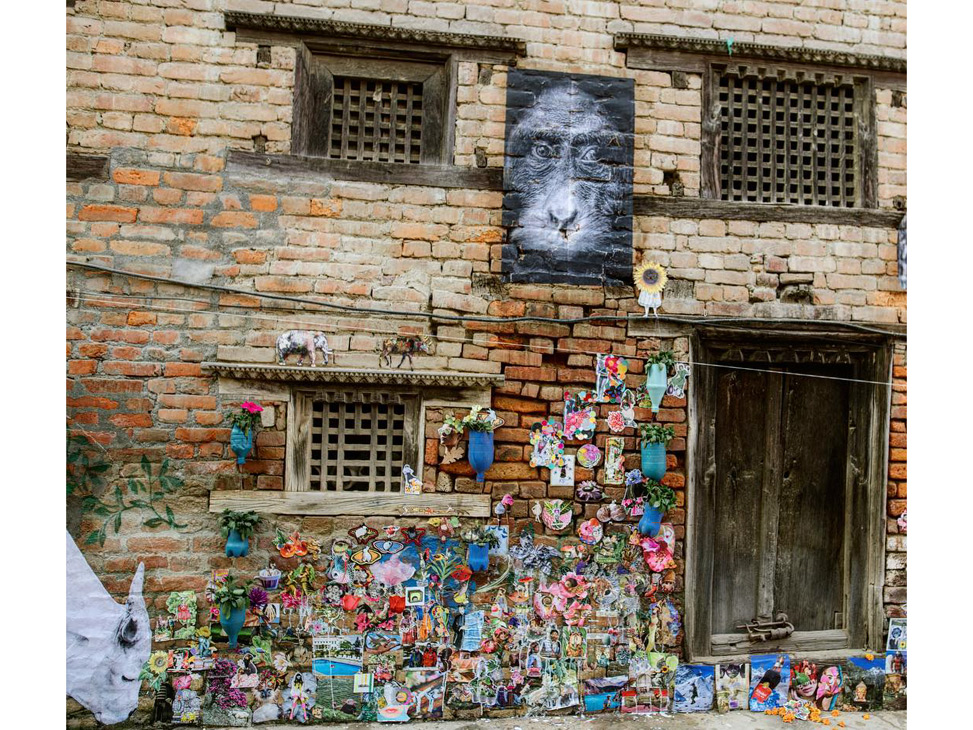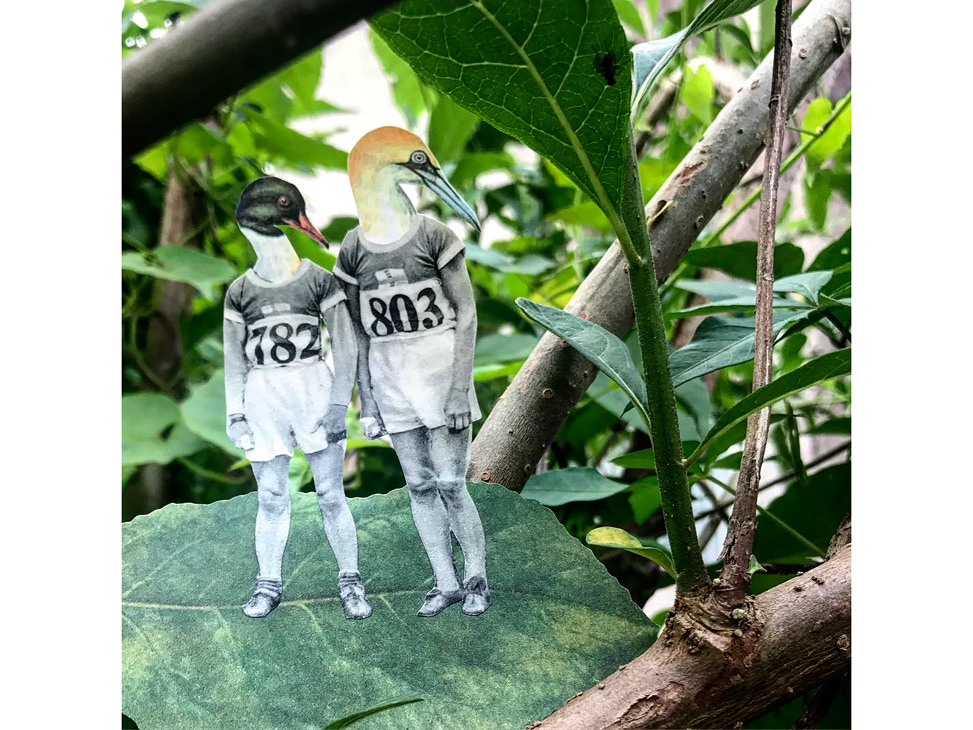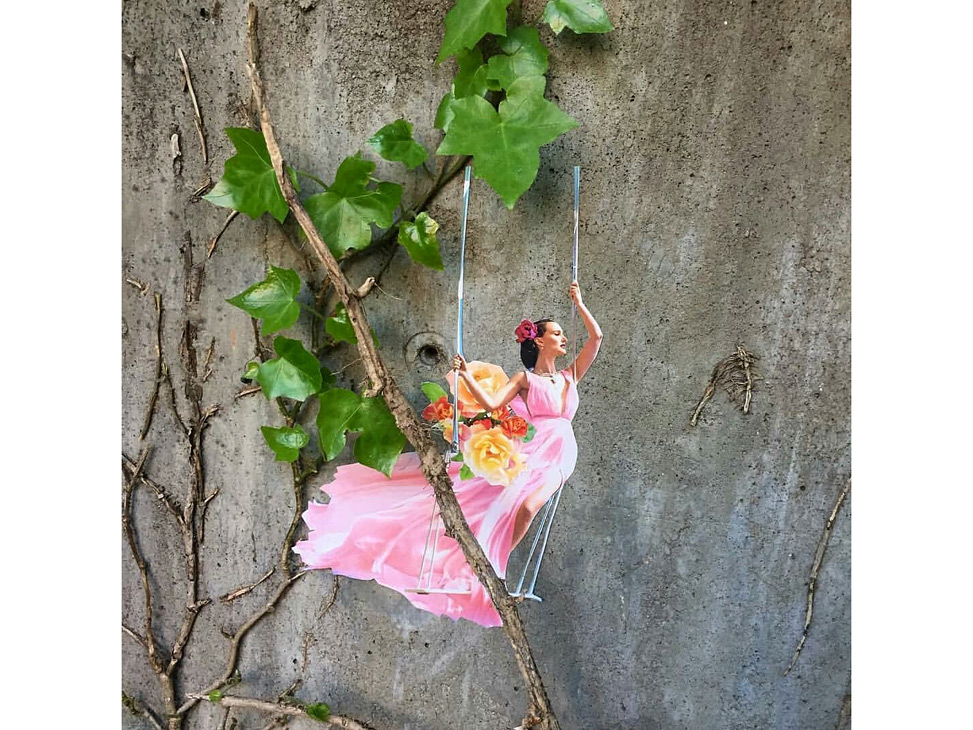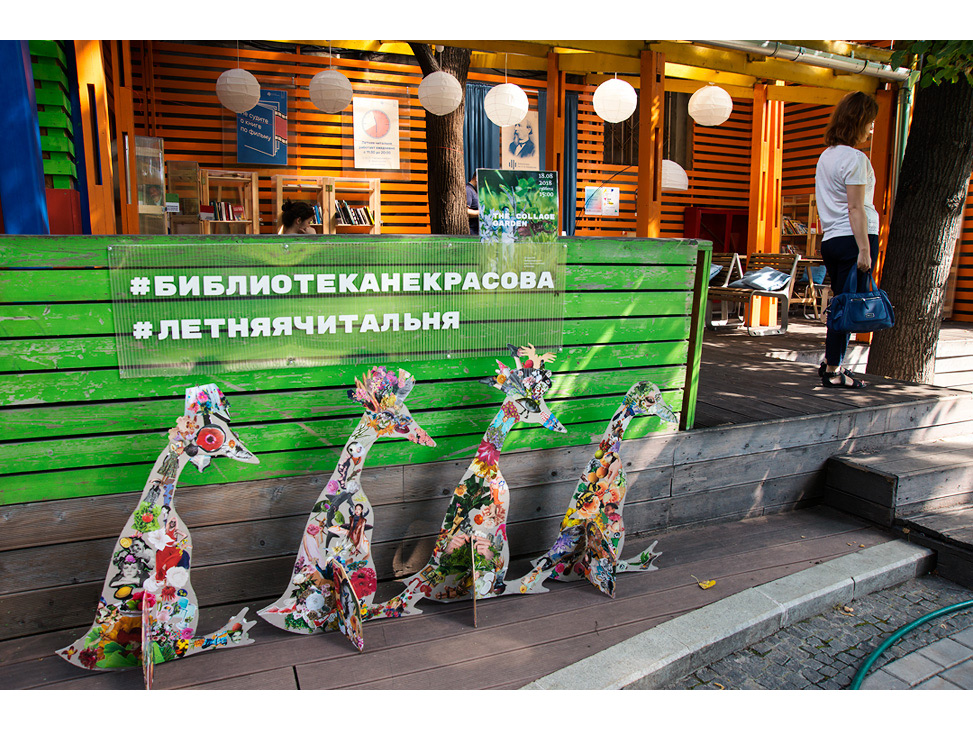 The Collage Garden
Various countries
Year of creation: 2017
Founder: Miss.Printed
http://missprinted.no
https://www.instagram.com/miss.printed
Organizing it together with local hosts.
Collage artists from all over the world work together to transform concrete walls spread over the world into beautiful paper gardens. More to grow.
The Collage Garden history:
2019
— Cartagena, Colombia. Host @byfebruar
— Dundee, Scotland, Host @mhairi_cormack_art
— Denver, Colorado, USA, Host @radiusstudios
2018
— Kathmandu, Nepal. Host: @microgalleries
— Moscow, Russia. Host: @svinovik
— New York City, USA. Host: @mixdmediamashup
2017
— south for Trondheim, Norway. Host: @miss.printed
— Leidschendam/Voorburg, The Netherlands. Host: @atelierjuliettepestel
Instagram of The Collage Garden: https://www.instagram.com/the_collage_garden
About The Collage Garden in The Netherlands: https://www.youtube.com/watch?v=fq3xg06eYqQ
About The Collage Garden in Russia: https://russiancollage.ru/category/the-collage-garden
---
Send this article to your Russian-speaking friends. Russian version:
https://russiancollage.ru/articles/global-collage-community-cells
---
Interviews: Olga Kirsanova
Editor: Nina Freiman
Collage and photos courtesy of collage communities, clubs and collectives
Cover collage: Olga Kirsanova